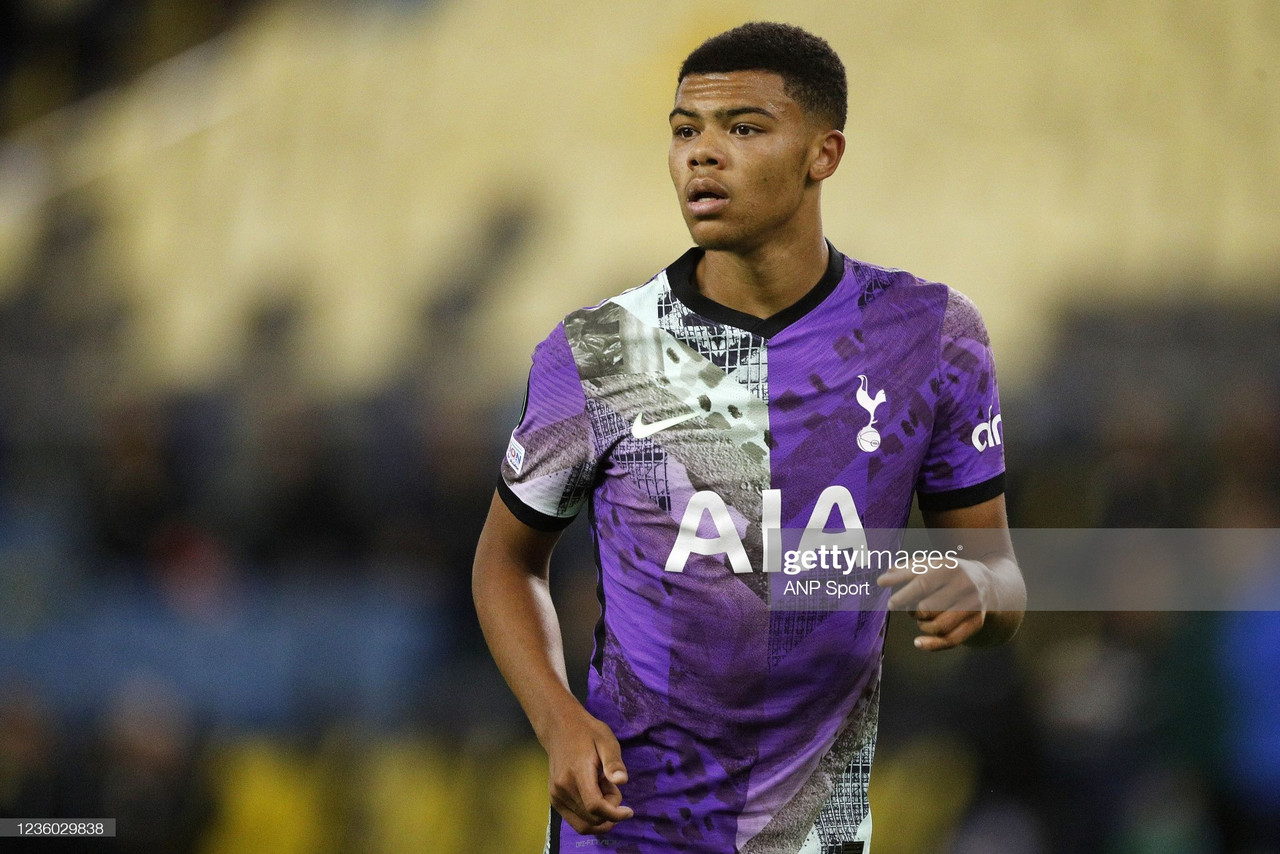 Dane Scarlett's development must be one of Antonio Conte's priorities in his time at Tottenham. The 17 year-old is considered to be one of England's brightest young talents.
Scarlett, who was promoted to the first team under Jose Mourinho during the 2020 / 21 season, has not been able to perform under Conte just yet, but it is a matter of time until he shows the Italian what he's capable of doing.
Unfortunately for the youngster, he suffered an injury with England U-21 during the most recent International break and is expected to be sidelined for some time.
Scarlett has struggled to score this season at all levels, but he has also played a total of four UEFA Europa Conference League matches with the first team which is great experience for a player his age.
''(Dane) Scarlett at this moment is not available,'' Conte said. ''During the international break he had a problem with his ankle and now he's not available. He's injured.
We're talking about a young player with great talent and for sure I can't wait to work with him and to know him much better.''
This season while on international duty, Scarlett has scored a total of four goals against the likes of Italy U19, Germany U19 and Belgium U19 (2x).
Last season the London native played 23 games with the Spurs academy across two different age groups - u23 and u18 - recording 25 goals and four assists.
He averaged one goal or assist every 59.3 minutes.
Scarlett also featured in two UEFA Europa League games and one Premier League fixture under Jose Mourinho.
''He is a diamond, a kid with incredible potential,'' Mourinho said about Scarlett in 2020. ''He is going to be a fantastic player and I hope everything around him goes well. He is a striker, a number nine, I have been playing him from the sides similar to Marcus Rashford and is very clever.''