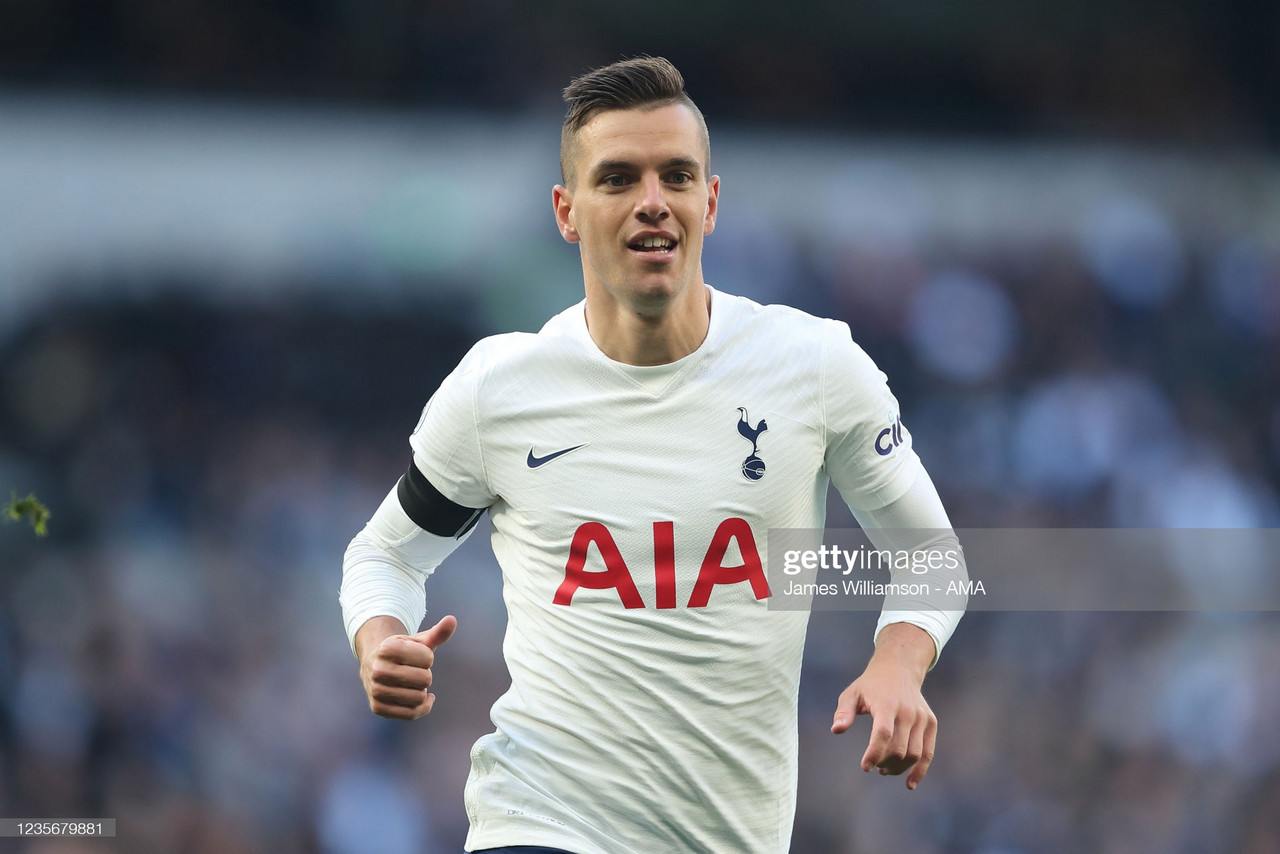 Tottenham Hotspur have endured a mixed start to the new Premier League season, recording four wins and three losses, but progress was made last time out against Aston Villa.
Not only did Nuno Espirito Santo and his team find a way of creating chances, putting two goals past Villa and recording all three points, but there was a promising change in formation.
Nuno switched from a flat midfield three, which had distinct creativity problems, and moved to a 4-2-3-1 formation with the emergence of a number 10.
Against Villa, this role was occupied by Tanguy Ndombele, although the Frenchman had far from his best game in a Spurs shirt. It wasn't so much about who played at number 10, but the fact the position was available and being used.
There are only a select few within the Tottenham ranks who could play in the number 10 role and we wanted to take a look at who is winning the election race.
In my opinion, this man is currently ahead in the polls. After some impressive recent displays for Argentina in a more advanced central role, some fans are calling for Giovani Lo Celso to start at number 10.
In the past under Nuno, the Argentine has mainly played off the right, but with very limited success due to his lack of blistering pace and dependency on his left foot.
In fact, against NS Mura in the Europa Conference League,, Lo Celso was barely in the game until Lucas Moura came off the bench and he was moved into a central role. He then sparked into life and created chances galore, including an assist for Harry Kane.
While I have previously argued that Lo Celso is best in a deeper midfield role, picking the ball up in his own half and driving forward, I believe he could work well as a number 10 in this current team.
At the very least, he is the most deserving of a chance due to his recent form for both club and country.
Ndombele has the most experience as a number 10 in the current Tottenham team as Jose Mourinho lined him up there often last season.
In fact, those few purple patch months for Tanguy were arguably the best we have seen from him and he was getting amongst the goals and assists with some regularity.
I think an in-form and fully-fit Ndombele is the most naturally gifted number 10 Nuno has at his disposal, however, the output depends on the input with Tanguy.
If he is willing to put the work in, he would be my biggest challenger to Lo Celso. His ability to glide past players, carve a yard of space and find passes in between the lines is incredible when Ndombele is on song.
My next offering at number 10 would be Lucas Moura, a man who also lined up in the role somewhat regularly last season under Jose Mourinho.
The Brazilian's ability to collect the ball and drive at the heart of an opposition defence with his close dribbling is very valuable in that position.
Moura consistently gains yards, wins fouls and makes things happen. The only things he does not provide with as much regularity is goals and assists.
Having said that, I think he brings a lot to the table and definitely something different when compared to Lo Celso and Ndombele.
Dele Alli was out of the starting XI once again last time out against Villa, despite impressing in the first three games of the season in a deeper midfield role.
We are seeing lots of effort and high work rate from the former England international, but he is still lacking on the quality front, particularly in the final third.
To be honest, I think number 10 is his best and perhaps only truly valuable position, but the ship may have sailed for him on that front at Spurs.
While I would not be against him having a run in the team just behind Kane, just like the good old days under Mauricio Pochettino, my gut tells me that Dele needs a transfer away to rediscover his best form.
Bryan Gil is at the bottom of my list for a reason, as he is predominantly a left-winger, but you get the feeling we still don't quite know what his best role is.
I think as he develops and improves his game, we could see him play in any of those three roles behind the striker, including number 10.
His ability to pick the ball up in tight areas, turn and make things happen is definitely valuable in a playmaker. It's just whether he wants to be more like a chalk on your boots winger or a Christian Eriksen style creator. Only time will tell.