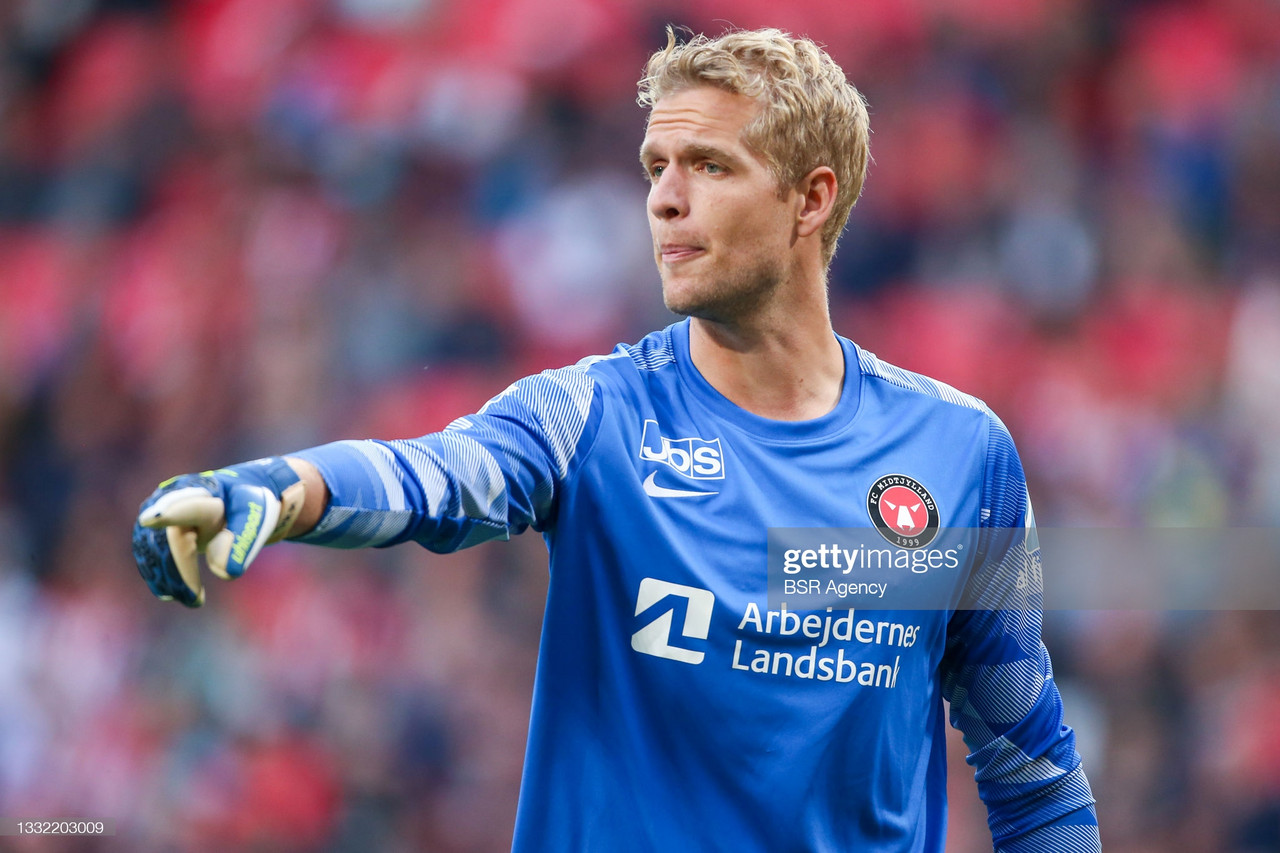 Brentford have signed goalkeeper Jonas Lossl on the eve of the opening of the January transfer window.
The Dane figures to provide cover for injured starter David Raya and backup Alvaro Fernandez, who has missed training this week.
The 32-year old will join the Bees on loan for the remainder of the season from Danish side FC Midtjylland, with whom he has made 120 appearances. The deal includes an option to buy him on a permanent basis, which would contract him to the club until 2023.
Lossl has played in the Premier League before, appearing in 69 games as the number one choice for Huddersfield Town in their two seasons in the top flight as well as a short loan stay with Everton, where he was until the start of 2021.
Frank, Sotelo speak about capture of experienced Dane
In a statement to the club's website, manager Thomas Frank was delighted to welcome the Dane to the London outfit.
"Jonas is a very good goalkeeper who will bring with him lots of experience. He has played in England and in the Premier League and we also know him from his work with FCM. He fits the criteria of what we want in a goalkeeper with his feet and in his penalty area.
"The most important thing is that he will add to the experience within our group in our first Premier League season. We have David Raya injured and Alvaro Fernandez has missed some training recently.
"This gives us an extra experienced goalkeeper in training and also someone who has played Premier League games and will be used to that matchday environment if he starts a game for us."
Manu Sotelo, the Bees goalkeeper coach, also gave his thoughts on the club's newest arrival.
"It will be great to welcome Jonas to our goalkeeper union. He will reinforce the group with his experience and commitment. There are a lot of strengths to his game - decision making, positioning and control of his penalty area, especially dealing with crosses.
"His work ethic in the group will help everyone to step up and I am sure he will also continue to improve."