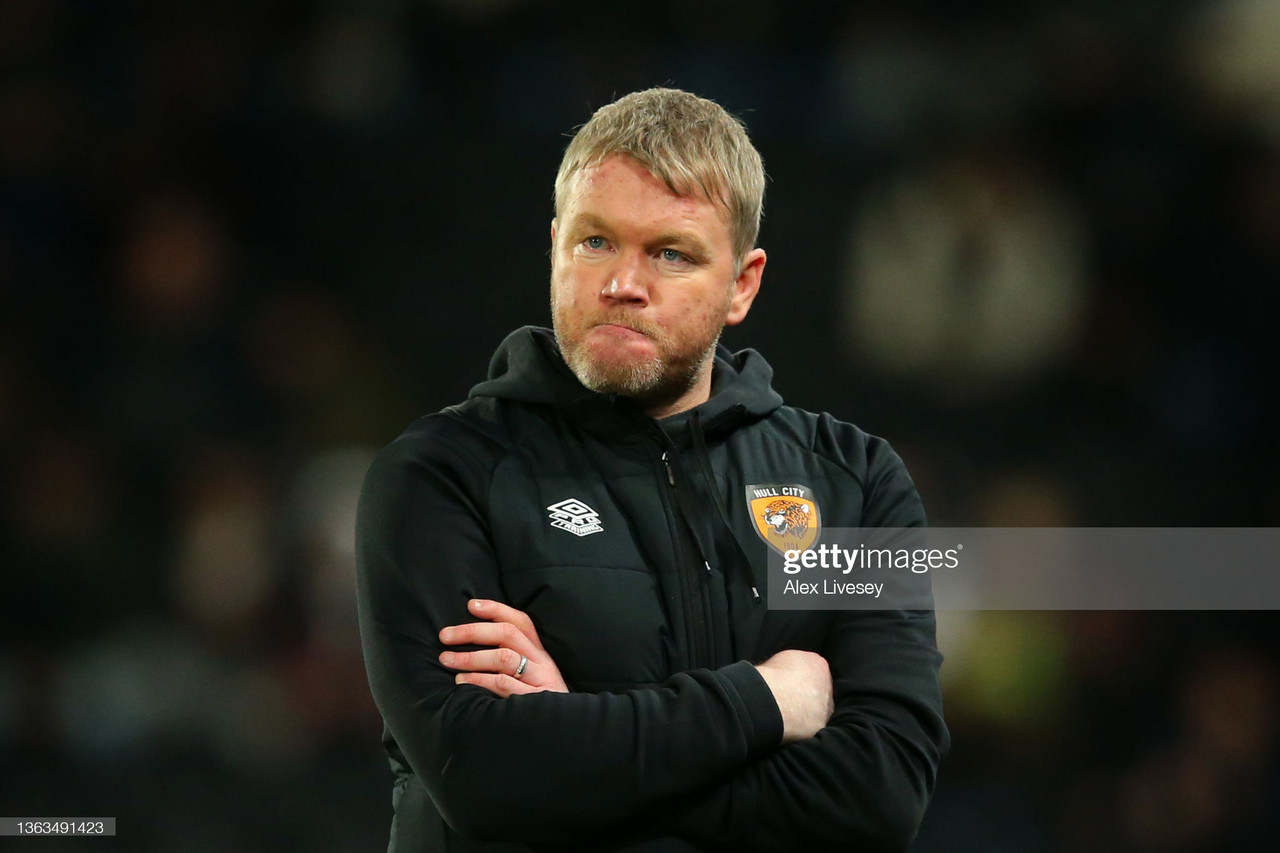 Grant McCann may have had a difficult start this season in the Championship, but his Hull City side gave as good as they got against an Everton side carried by Demarai Gray.
McCann's Championship side went in front before going into half time 1-2 down. Ryan Longman sent the tie to extra time but Andros Townsend broke Hull hearts with a long range effort in extra time.
McCann pleased with the performance

"Disappointed to lose the game," McCann said to open his interview, "but you know, in terms of the performance I was really pleased. I felt we've gone properly taught at all with it with a Premier League team today you know, we were obviously pushed right to the end.
All in all, I'm pleased with the lads and very proud of their of their performance.
I said that to them in the changing them to you know, you got to be proud of yourself today because you've matched them today - but unfortunately, we've come out on the wrong side of a result.
When asked if he was proud of his players' performance, McCann couldn't speak highly enough of his squad.
"Oh, yeah, absolutely," he glowed. "I went into this game said that we have to firstly much their intensity, their energy, their aggression, and I thought we done that and this group always does that.
It was nice to score so early in the game - nice for Tyler to get his first goal for the club as well because I think he's deserved that with it with his chances in the movement.
And obviously, we had to come back when that when they went to 2-1, but great finish from Ryan and and then obviously, look, they showed their quality with Townsend's goal. But all in all, I was really pleased and proud of the boys today."
When asked on what he felt after his side's quick opener, McCann was quick to say "can we get another one?!"
I thought for the first 15 or 20 minutes, I thought we were really strong.
You know, we were unlucky Tom had a good header that was tipped over the crossbar. I thought you know, we could have got another one. And that spell maybe that would have helped us but we didn't.
And, you know, Everton grew into the game as as it went on in the first half. But we sat all the boys down and we said look, just be calm. And you know, we'll get hopefully we'll get the goal. We don't need to get it in the first five or ten minutes.
But like I say, you know the performance levels of the lads today to go to go toe to toe with Everton. For as long as we did today, I was really pleased."
"The character of the squad is top class and this team is too, I've said it before," said McCann.
"You know, they're an unbelievable group of players to work with. And they work ever so hard for this football club every time they cross the white line.
I haven't seen the goals back yet. So I would rather you know wait until I see them back.
You know we didn't we we've got a we've got a mantra here this football club that we don't go over things it's happened we try to move forward. And that's what we've done a halftime we didn't we didn't even look at the goals.
We try to focus on how we can get the next one. But I'll watch the game back over the weekend and and see what we can we can improve in those sort of situations."
"Excellent," said McCann when asked about the on-loan Brighton forward. "Excellent. Yeah, really, really good goal. From his left foot as well. So really pleased with with with with the goals that we scored today the the opportunities we created and the performance levels.
"You know, sometimes it's nice to give people you know, a little breather and to bring them back maybe but Randell deserved this opportunity today and I thought, well, it was on the pitch. He was really positive."
On Tom Eaves' outstanding performance
"He was really good," McCann said of his front man. "And you know, when he plays like that Tom's very hard to pick up Mark really strong.
He got a hold of nearly everything for us, you know his performance levels were high, you know, he could have probably had a couple of goals himself you know, Begovic has made a good save from him.
Well, two really good saves - from and one from a header in the first half and one and extra time but at the death.
All in all, you know, Tom, every time he plays for us, he puts a serious shift in place for this football club. And he's he's probably unfortunately didn't score today."
"He's like a Duracell battery, isn't he? George? He's absolutely unbelievable energy," said the Hull City Head Coach when asked about his number ten.
"I think it's summed that up when he when he was obviously disappointed he hit the front man from the free kick and chased back to win a tackle just outside our box.
"So George's commitment to the way he plays is outstanding. And his performance today was you know, was a really, really high level".