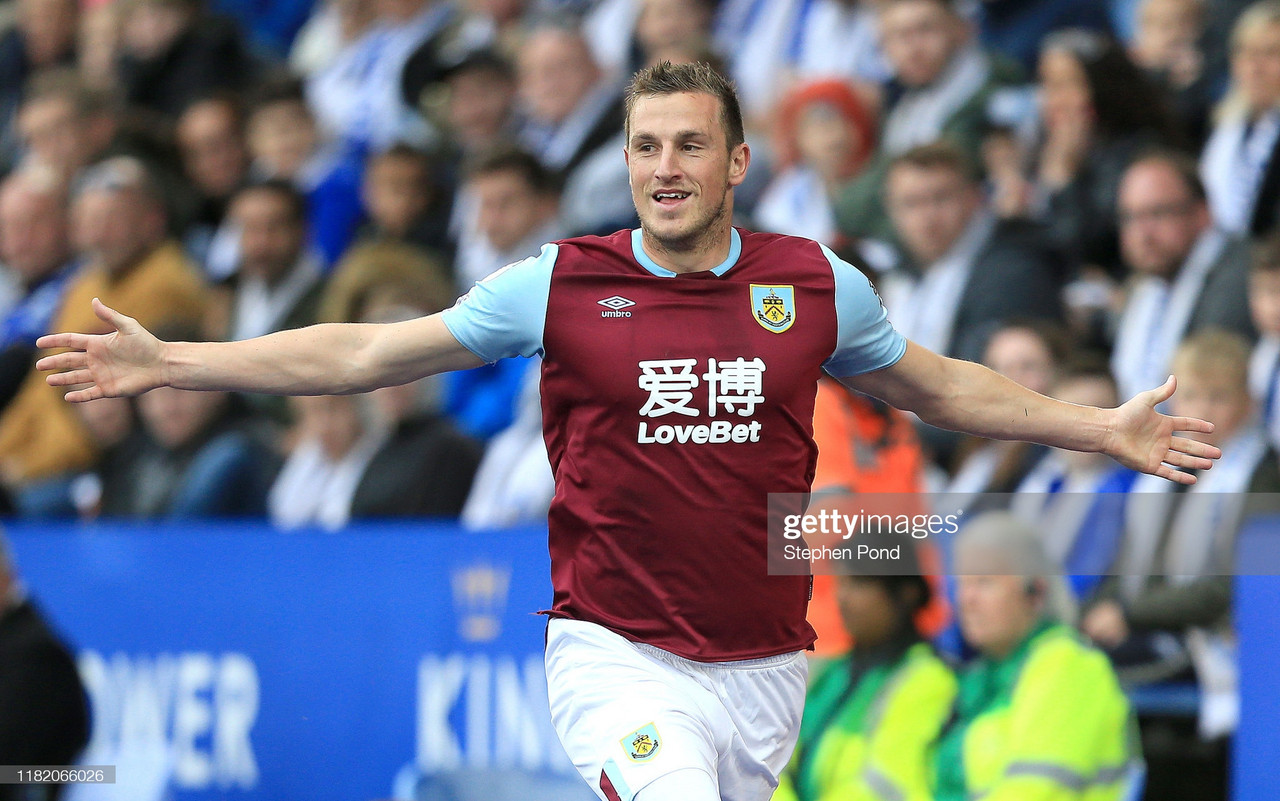 Early reports of Chris Wood being linked to Newcastle United were seen as a fanciful fabrication from the rumour mill. Just a few days later, the Burnley striker has all but officially moved to the North East!
The Saudi-owned club will make Wood their second signing of the window, following the remarkable capture of Atletico Madrid star Kieran Trippier, and it will be another big step on the survival trail for the relegation-threatened Magpies.
It is understood that this move has taken Burnley by complete surprise; the club did not anticipate Wood's departure and sources claim they do not currently have any replacements lined up at this time.
Buyout clause
It quickly became clear that some kind of buyout clause was involved but reports vary on what exactly that clause was.
Initial reports suggested that the fee would be £20-million but it seems that the actual amount will be closer to £25-million.
Others have suggested that no release clauses were involved but this appears to be wide of the mark. This is because Wood's agent, who also represents Trippier, is believed to have tipped Newcastle off about a clause in the striker's contract. The two players are both owned by CAA Base Ltd.
Why the buyout clause?
Wood signed a contract extension at Burnley in November 2019. At this point, the striker had bagged double-figure Premier League returns in back-to-back seasons with the Clarets. Such numbers highlighted his ability to perform at the highest level.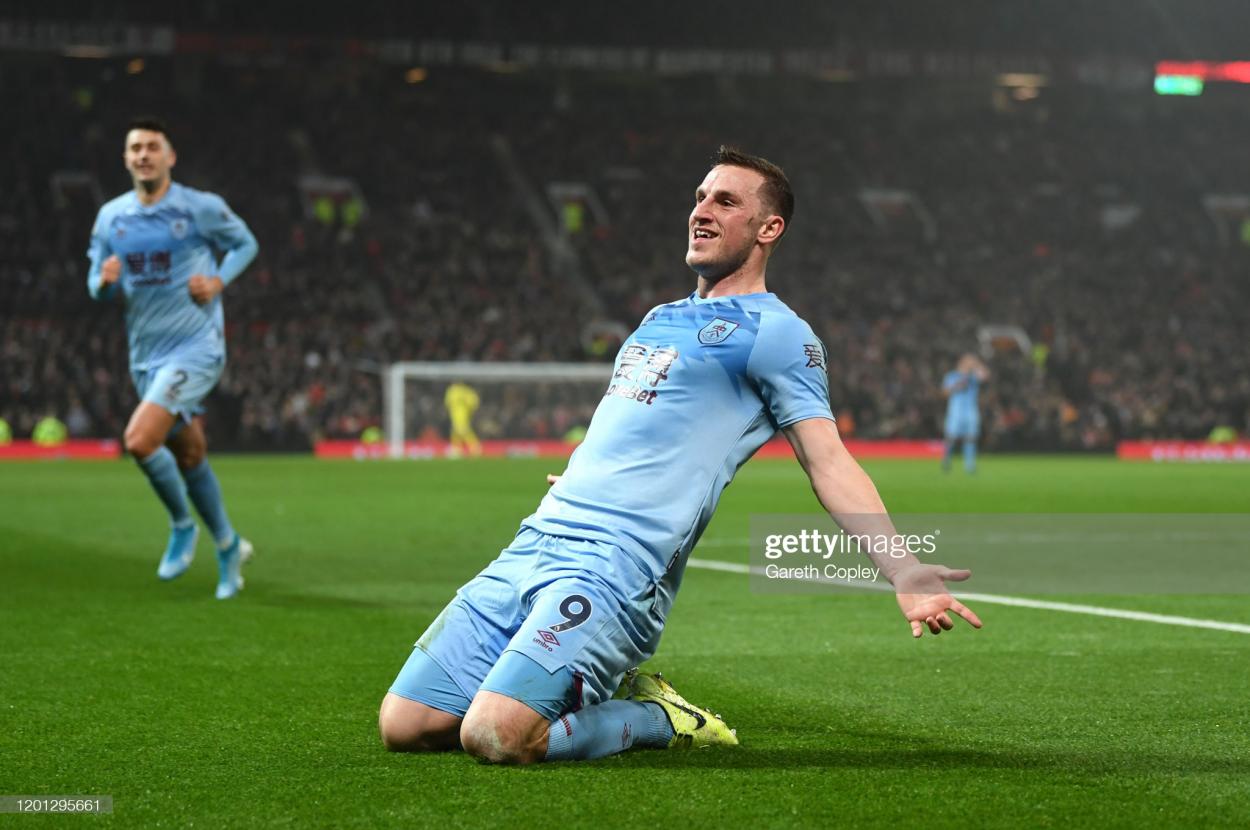 A buyout clause is ordinarily in place to disincentivise prospective suitors for the player. Examples include £100-million for Jack Grealish and £198-million for Neymar – inflated valuations that soar well above their actual worth.
It seems as though any agreed buyout clause was very much favouring the player over the club. A sensible buyout clause for the club would have been closer to £35-million, perhaps with a £20-million clause if the club were relegated to the Championship.
The clause that was allowed to go into the contract looks like the move of a chairman who was limping over the line until the takeover of ALK Capital and Alan Pace.
Mike Garlick, the majority shareholder at the time, was struggling to get contracts completed and – by approving a generous clause like this – he was probably doing his best to retain the services of a key player without breaking the bank on his wages.
Set in stone?
Buyout clauses can be taken out of the equation if a new contract is signed without the inserted buyout clause. Such a fact passes the questions onto the current ownership and asks why this situation wasn't sorted out. There could be several factors.
Wood's struggles across the current season have been evident and he has been feeding off scraps for the most part. Perhaps the striker had grown frustrated at becoming isolated in attack with a lack of service. If so, the clause gave him the perfect opportunity to find a new challenge.
New deal in the summer?
While Wood finished last season strongly – scoring eight goals in eight games – Burnley finished in 17th position and limped towards survival. The struggle was obvious and it probably wouldn't have incentivised Wood to sign up to fresh terms without that exit clause.
It is understood that the club were not anticipating Wood's sale so it comes down to two possibilities: the club were not fully aware of the clause in place, or, the club were aware of the clause but didn't anticipate it being activated at this time.
If Wood had been offered an extravagant pay-rise then perhaps he would have agreed to alter the terms of the clause. However, even under Pace, Burnley are not a club that can smash open its carefully constructed wage structure on a whim.
When push comes to shove, Wood was happy to leave East Lancashire because he let his agent talk to other clubs on his behalf. The inserted clause itself suggests a reluctance to remain too committed to Burnley and it was in place for a situation like this, allowing for a quick and uncomplicated transfer.
The pure intricacies of how this happened might never become fully clear. What is clear is that was a big power-play move from Newcastle and their manager, Eddie Howe, will be delighted.
Happy Howe
Wood will come straight into the Newcastle team as a replacement for the injured Callum Wilson.
Without Wilson, Newcastle have struggled to find a regular source of goals and the hope is that Wood can provide a solution to that problem.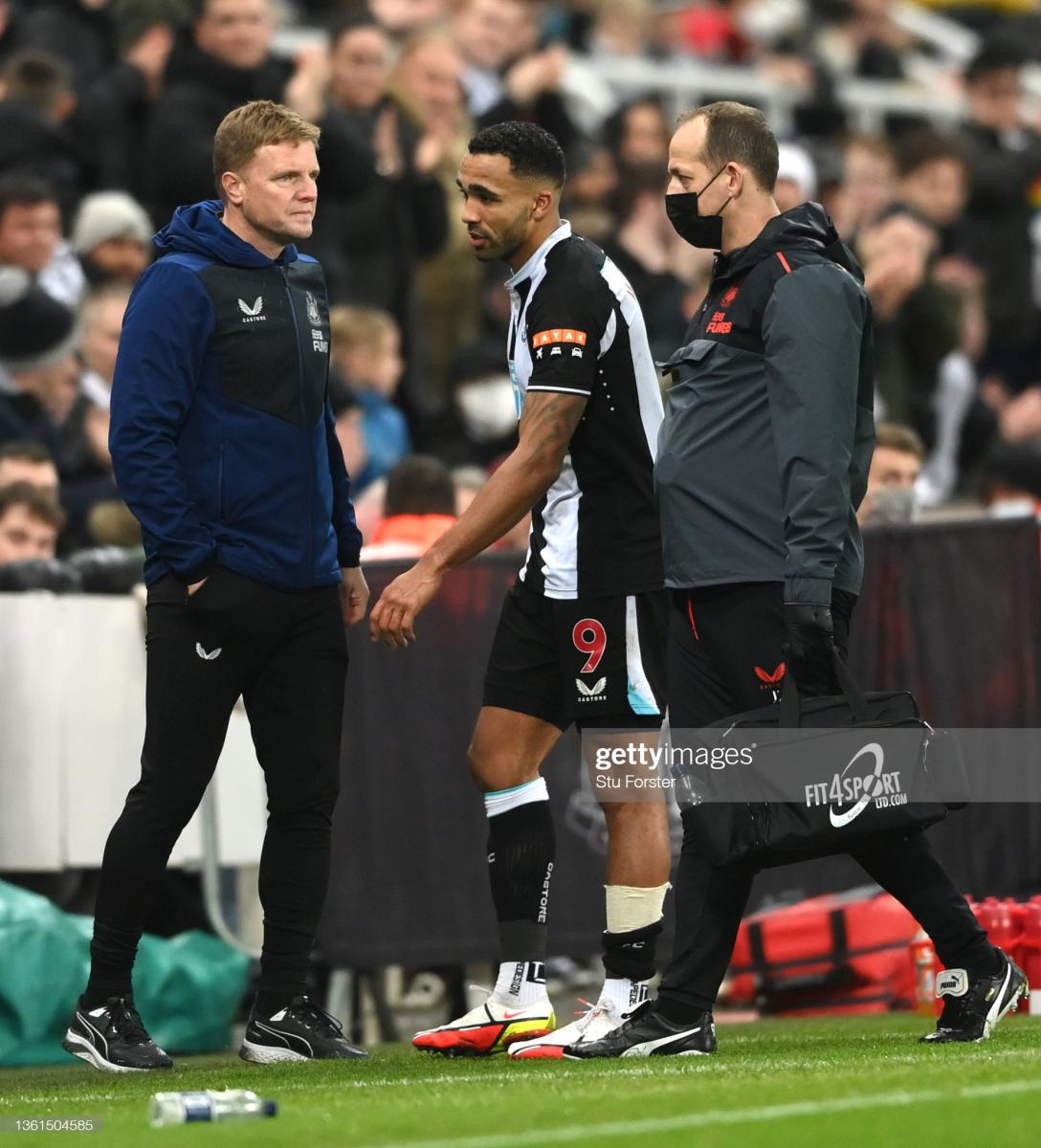 The New Zealand international has scored over 10 goals in four consecutive Premier League seasons and such a statistic is very impressive – especially at a club known for its pragmatism. Wood is essentially a guarantee of goals with the right service and goals at this level are worth gold-dust.
Burnley boss Sean Dyche has often partnered Wood with another striker in a 4-4-2 system and Howe could eventually look to utilise a similar setup on Tyneside. The Newcastle manager was a big fan of 4-4-2 during his time in charge of Bournemouth.
The physical presence of Wood alongside the speed of a fully-fit Wilson could be a devastating combination in attack – a pairing that could spell disaster for the likes of Burnley, Watford and Norwich City.
Despair for Dyche
It's tough to imagine what Dyche is thinking right now! Transfer window angst and anger was supposed to be a thing of the past but this incredible turn of events will have him feeling a horrible sense of déjà vu.
Wood hasn't been in good form but he always seems to find his way to a double-figure goal return in the league. The hope was that he would find his rhythm when it came to the crunch. He still might do that – but it will be for another club!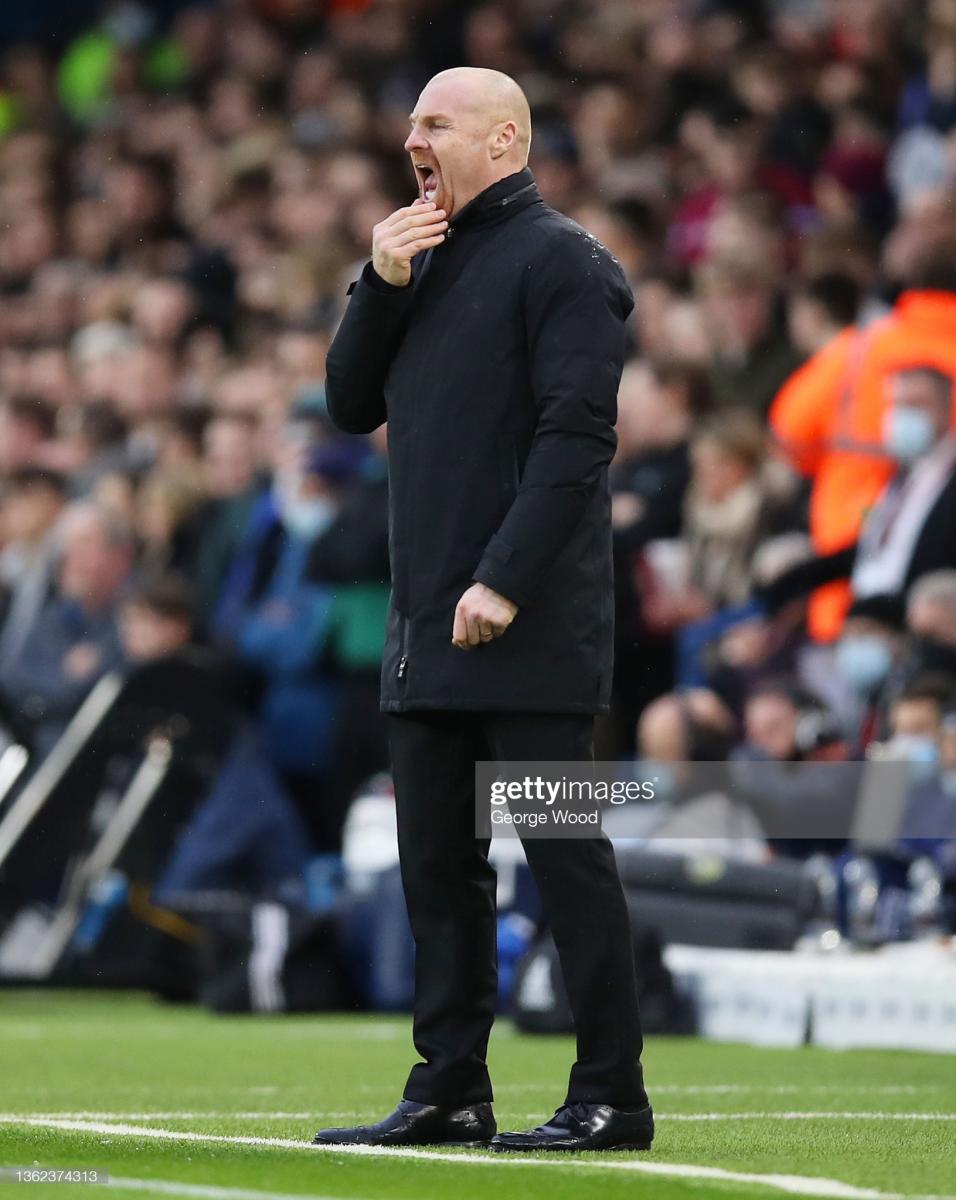 Jay Rodriguez is currently the only fit centre-forward that the Burnley boss has available to him, as Matej Vydra and Ashley Barnes both out through injury.
With Maxwel Cornet competing at AFCON and several other players out with positive coronavirus tests, this was the last thing Dyche needed ahead of a key six-pointer against Watford next week.
It doesn't just rain in East Lancashire...
Feeling Gray
The move has shades of when former Burnley attacker Andre Gray moved to fellow strugglers Watford in the summer of 2017.
Gray got the Championship Golden Boot with Burnley, scoring 25 goals in their promotion campaign, before notching 10 goals in the Premier League as the club finished 16th.
Despite the £18-million fee, many Burnley fans were frustrated that the club had sold their star striker to a team that were expected to be battling at the bottom end of the table. Hindsight tells you that the move was actually a blessing for the Clarets.
Gray flopped massively after making his big-money move. He is now on loan at Queens Park Rangers in the division below. Burnley reinvested the money and bought – you guessed it – Chris Wood!
That whole saga was a big win for Garlick. He sold Gray when his value was the highest it has ever been and he brought in a replacement who was an even better fit to the Burnley team. Coming back to the present, it is a big month for his predecessor Pace.
The current chairman has been a breath of fresh air since taking over the club in December 2020. He has levelled-up facilities off the pitch whilst delivering one of Burnley's best transfer windows in recent memory: acquiring Cornet, Nathan Collins and Connor Roberts in the summer of 2021.
Nonetheless, however the departure of Wood came about, the buck now stops with Pace and ALK Capital.
Given that Leeds United will receive a 20% sell-on fee, Burnley will have a minimum of £16-million – probably closer to £20-million – to add to the existing transfer budget. It is a substantial top-up but that doesn't hide the fact that there is now even more work to be done in such a short period of time.
Conclusion
Right now, Newcastle are the clear winners. They are signing a proven top-flight goal-getter while weakening their relegation rivals in the process.
By contrast, Burnley have been left in a state of despair and the timing of this move is far from ideal.
However, there is a counter-narrative.
Newcastle are paying a sizable figure for a player with just three Premier League goals this season. And – when he isn't scoring – Wood doesn't offer too much else.
Burnley are, albeit begrudgingly, offloading a striker who has been badly out-of-form for some time. If Pace can repeat his predecessor's trick of cashing-in and signing a more effective replacement, it could help to spark Burnley's survival bid back into life.
At this moment, though, the two teams are heading in separate directions and it's the Toon who are on the up.