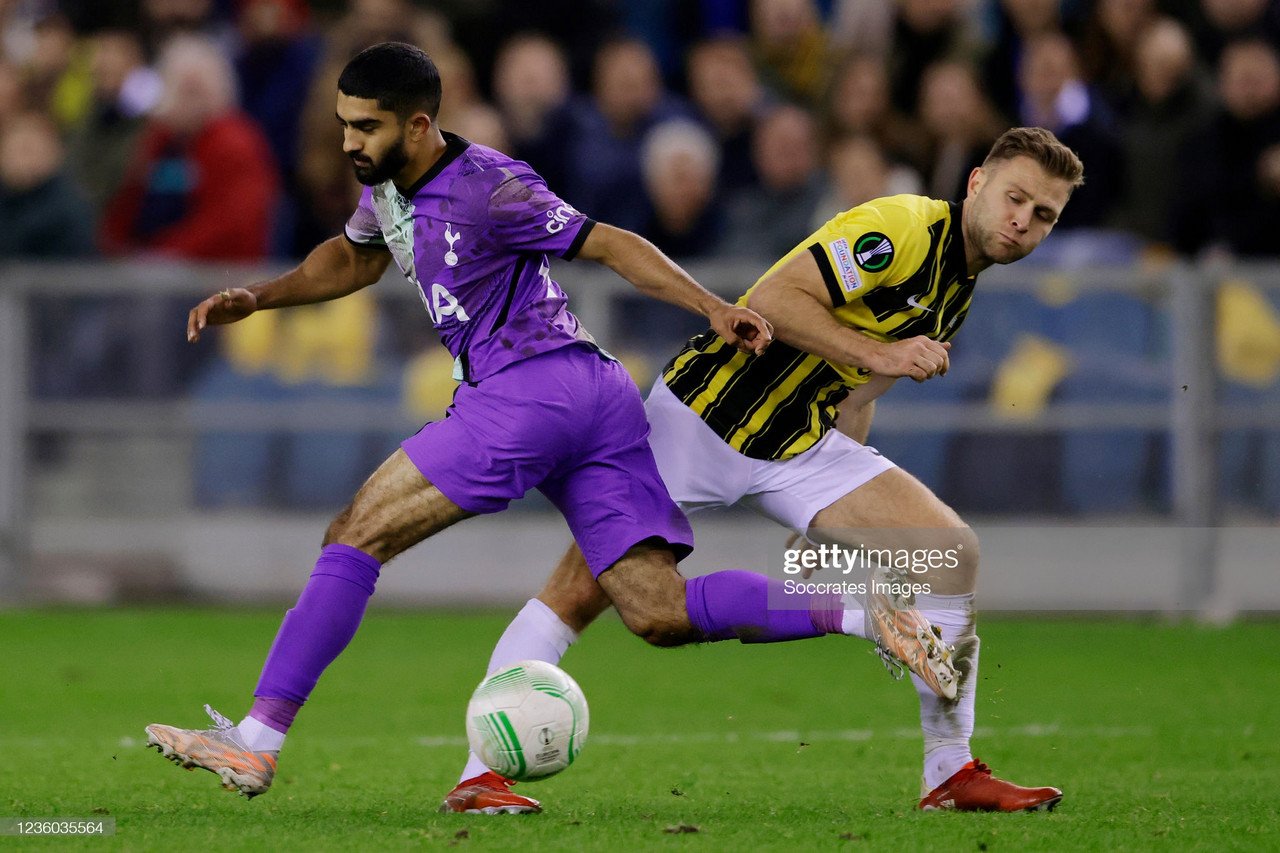 One of the most promising young talents in English Football Dillan Markanday has opted to leave Tottenham Hotspur and join Championship side Blackburn Rovers.
The 20 year-old made this move in order to consistently play first team football. Markanday played 14 games in the Premier League 2 this season with the u23s, recording a total of 12 goals and five assists.
Markanday had been in the Spurs academy since he was 12 years-old, scored the first ever goal in the history of the Tottenham Hotspur Stadium in 2019 with the U18s.
The permanent transfer permanent signing was made for an undisclosed fee on a three-and-a-half year contract, with an option through to 2026.
I'm very excited to be joining @rovers, a great club with so much history that I'm delighted to now be a part of. Can't wait to get started! 🔵⚪️ pic.twitter.com/h58nvwAszh

— Dilan Markanday (@DilanMarkanday) January 18, 2022
This season
He made one first team appearance for Spurs as a second-half substitute away to Vitesse in the UEFA Europa Conference League in 2021.
He then became the first ever British Asian – as well as the first player of Indian descent - to play in a competitive game for the Spurs senior side.
✍️ #Rovers are delighted to announce the signing of highly-rated Tottenham Hotspur youngster Dilan Markanday on a long-term deal.#WelcomeDilan 🔵⚪️

— Blackburn Rovers (@Rovers) January 18, 2022
First team call-ups
The Indian native was first named on the bench for Tottenham's first team in their Europa League tie against Wolfsberger AC last season.
He also made a Premier League matchday squad for the first time at Crystal Palace earlier this season.
''The time has come for me to say goodbye,'' he wrote on Twitter. ''I want to thank everyone at Tottenham Hotspur for everything they've done for me. You've made me feel welcome and at home from the moment I joined nine years ago.
You gave me the opportunity to play the game I love and for that I will be grateful. A special thank you to all the fans for all your support, its been an incredible experience and Spurs will always hold a special place in my heart.''