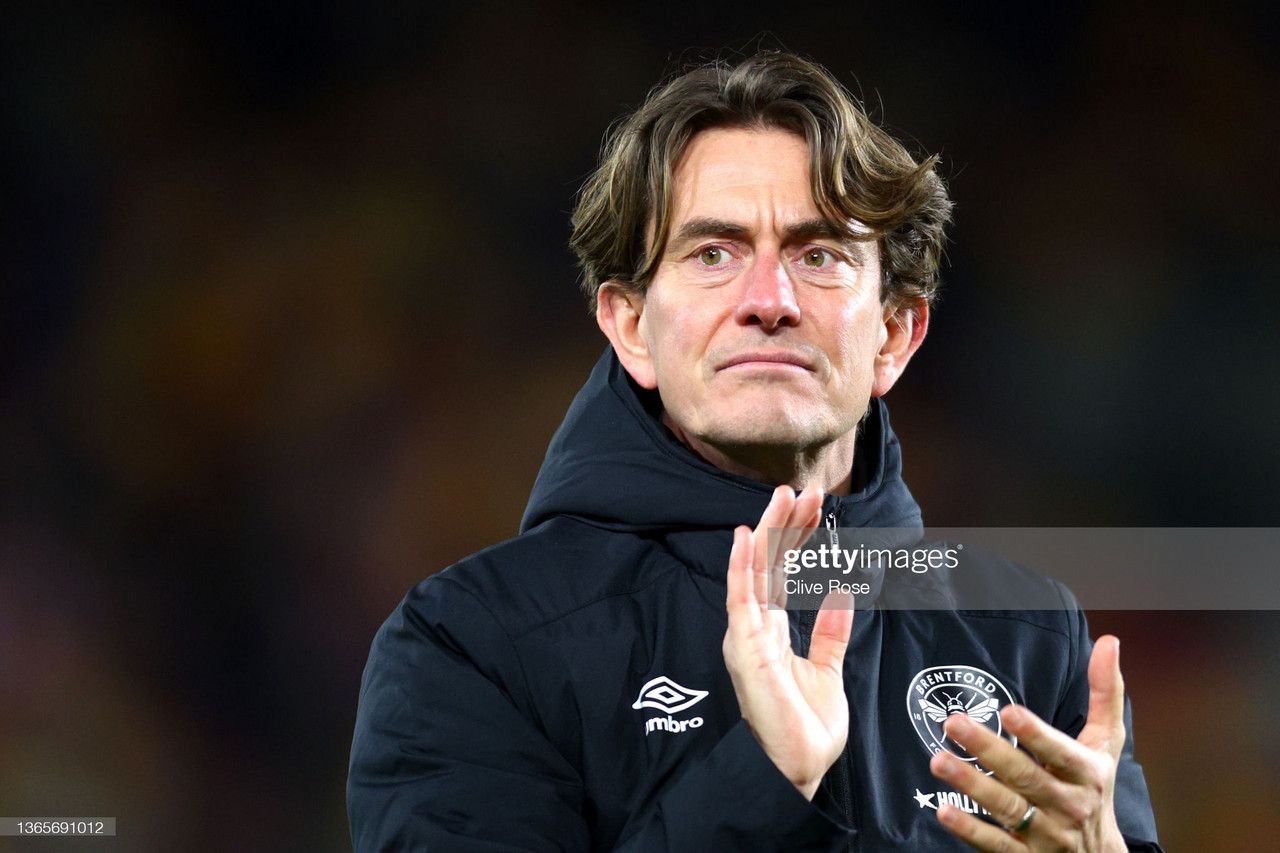 Brentford have announced that manager Thomas Frank has signed a three-year contract extension to keep him in charge of the West London outfit until 2025.
The Dane is in his fifth year with the club and has overseen the Bees rise into the Premier League for the first time in club history where they currently sit 14th with 23 points from 24 games.
"I am privileged to be part of the success we have had"
Frank spoke to the club website about his new deal, stating how happy he was to commit his future to Brentford:
"I feel privileged to be part of the success we have had as a group at this fantastic club. I have been here for five years and am very pleased to have the opportunity to be here longer.
"I have been part of building the club over the last five years and have enjoyed working with a brilliant staff and unbelievable group of players. Everyone can see they have a fantastic work ethic that they show every day.
"On top of that we have a unity and togetherness from the top to the bottom and the bottom to the top.
"I don't think that it is always understood and recognized the role that Matthew Benham, Phil Giles and before he left the club, Rasmus Ankersen have played in the development of the club.
"Their work makes it so much easier for me to succeed and I am delighted that we can continue to work together."
Reimer receives new deal to continue as assistant
In addition to Frank's new contract, assistant coach Brian Reimer also received a three-year deal and the Brentford manager expressed his delight at the news.
"I am so pleased that I am on this journey with a good friend. I am delighted that he wants to stay with us and continue to play a part in the development of the club.
"Brian has had a huge impact in the success we have had in the last three years. His knowledge of the game and especially the defensive side of the game have turned us from one of the worst defensive sides in the Championship to one of the best.
"Brian is a real people person and gets on so well with players. He plays a key role in the way we develop and improve individually and collectively, and it is great news that he is with us."