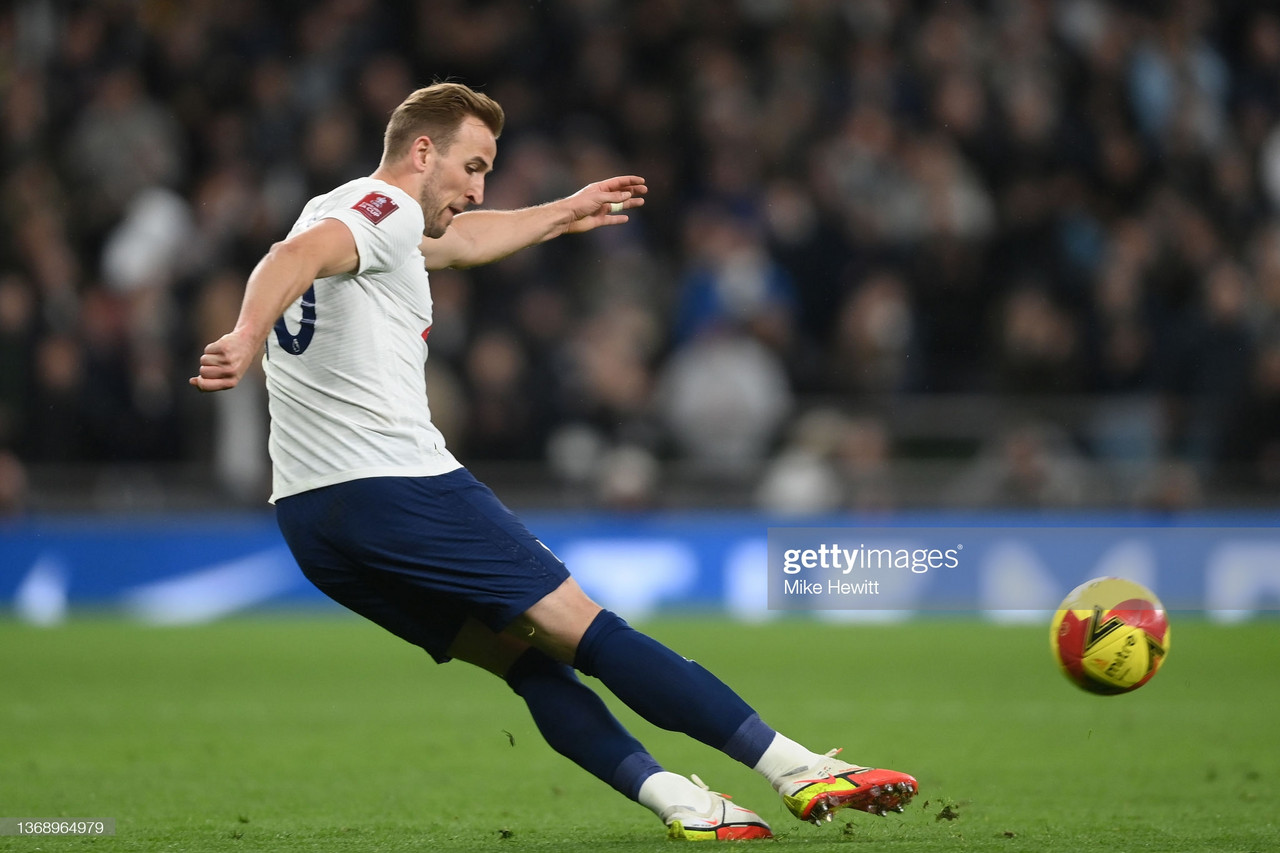 Following a controversial summer where Harry Kane expressed his interest to leave Tottenham Hotspur, the England captain has shown he's back to his best form.
The Spurs striker started off the campaign slow under Nuno Espírito Santo. Since Antonio Conte's arrival in November, Kane has been able to make up for the lost ground and is already Tottenham's leading scorer this season.
The 28 year-old has now scored 15 goals in 31 games across all competitions. Liverpool's winger Mohamed Salah (23) is the only Premier League player with more this season.
Kane's eight out of those 15 goals have been under Conte.
He has also recorded three assists.
Tottenham Hotspur (@SpursOfficial) February 5, 2022
Kulusevski on the Spurs striker
"(Harry) Kane is unbelievable," Tottenham's new signing Dejan Kulusevski told the Evening Standard about the Spurs striker following his arrival to North London. "What impressed me the most was his technique... with his passes from both feet. It is amazing really. And I know that when he has the ball I have to run because he will find me."
This past weekend, Kane secured a brace in Tottenham's 3-1 win over Brighton & Hove Albion to secure their spot in the fifth round of the FA Cup.
Spurs will now face Middlesbrough in the next round for a chance to earn a place in the quarter-finals.
New year, same Kane
Kane has been looking like his old self in 2022. Last season, he led the Premier League in goals and assists and recorded 50 goal involvements in 49 appearances.
According to The Athletic UK's Charlie Eccleshare, Kane's ''physical condition'' has improved massively under Antonio Conte so much that the player himself has been surprised by how quickly his sharpness has increased.