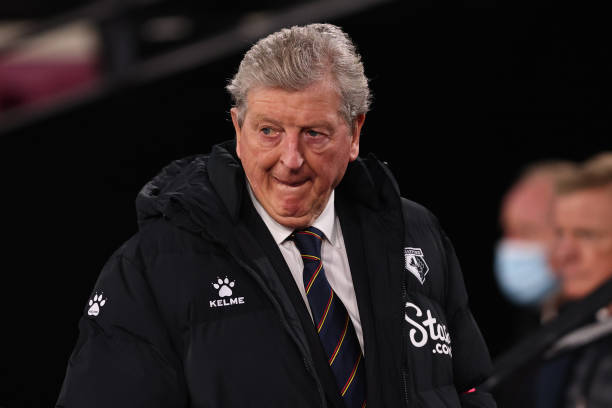 After watching Neal Maupay and Adam Webster dash any hopes of a happy homecoming for his first home match in charge of Watford, Roy Hodgson struck a frustrated character as he spoke to the media and did not try to hide his disappointment.
Slow out of the blocks
Hodgson was unimpressed with the nature of the performance and said that Watford were their own enemies,
"In the first half we didn't play anywhere near as well as I was expecting. We were better at the start of the second half but still without creating the threat or goal chances we needed.

"The game gets put to bed with a scrambled goal from a corner. We were hoping for a lot and to start a revival, so now we go to the next game and hope we can start it then."

Unlike the last two games, we've seen the players in training, we had high hopes. But certainly in the first half, we did a lot to dash those hopes ourselves."
Gung-ho tactics
When questioned on the conservative tactics employed at home in which Watford managed just 35% possession and one shot on target, Hodgson was defiant that any criticism was misdirected,
"I thought the second half, we did start more brightly. I thought we did show a bit more confidence and play the sort of football of the type we've been expecting to see the team play. And then, because we conceded that that goal just before half time, we felt the need to pile some attackers onto the field in order to try and get a goal back, which almost worked for us.

"We had the shot that smashed off the crossbar, it didn't produce the save from the goalkeeper, but that was very, very close to going in the goal. And secondly, if anything I would expect you to criticise us for being too gung-ho by putting four out and out attackers on the field and playing with only two central midfielders.

I would have thought that's more of a valid criticism than saying we were too conservative."
Boucebackability
Hodgson is only too aware of the challenge ahead of him and knows the qualities required of his Watford side if they are to avoid relegation from the Premier League,
"The only people who will get us out of this are the players,"

"It puts me in good stead going forward [that i've been here before], but I need a group of players with the same resilience and ability to get over disappointments."
Watford, however, have demonstrated no such qualities since defeating Manchester United in mid-November and with just one point from a possible 12, the Hornets are staring relegation in the face.
Up next the Hornets travel to Aston Villa before welcoming Crystal Palace to Vicarage Road a few days later. Now would be as good a time as any to show some resilience but Watford fans won't be holding their breath. Hope is slowly fading.