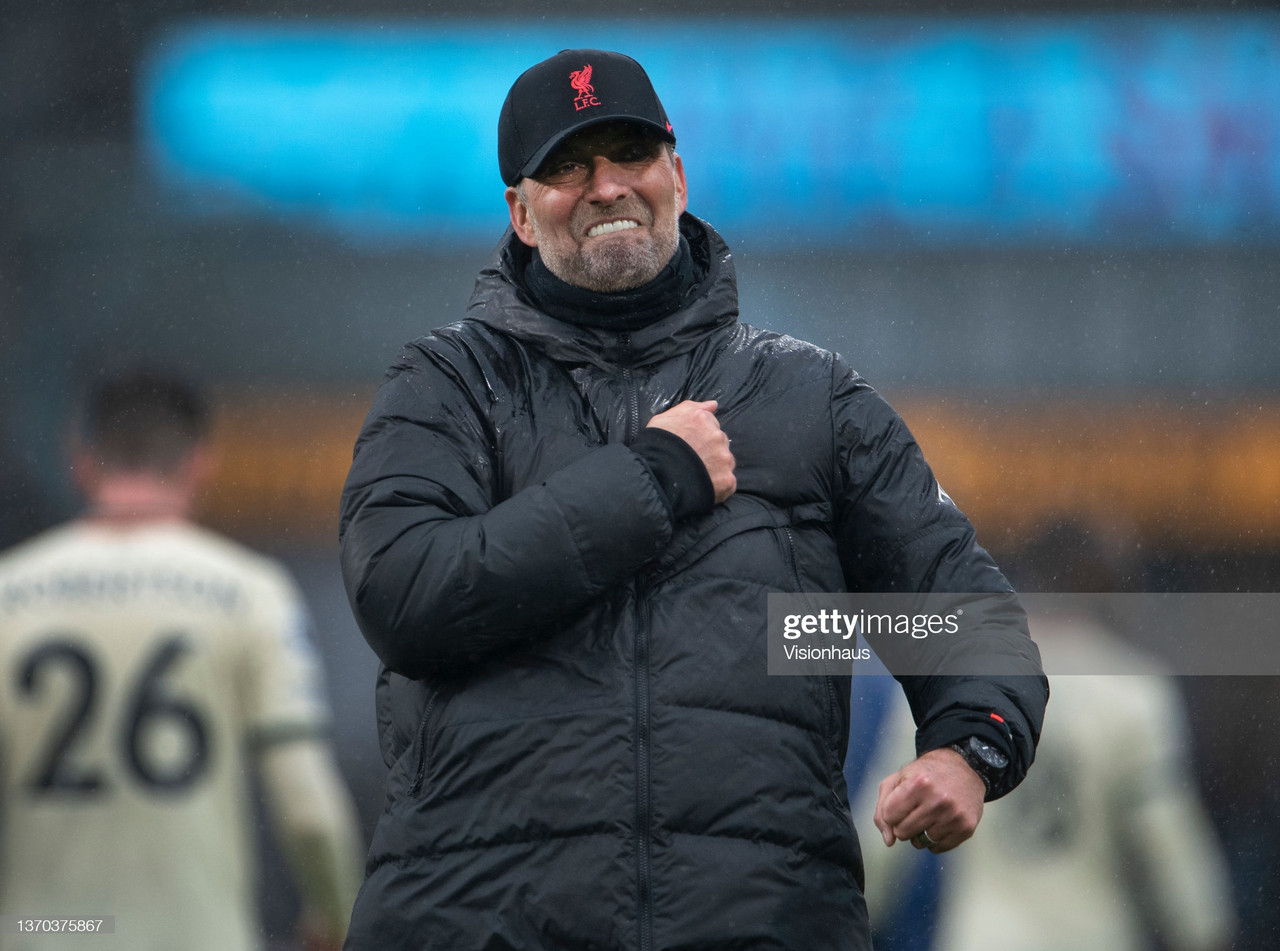 Liverpool manager Jurgen Klopp insisted his side dodged a potential banana after his side left Lancashire with a 1-0 victory over Burnley at Turf Moor on Sunday afternoon.
The Reds, looking to close the distance between themselves and Manchester City at the top of the Premier League table, were forced to work for their three points. The breakthrough came from the unlikeliest of sources when Fabinho was rewarded for his persistence with a goal just five minutes before the end of the first half.
Here's what the Liverpool manager had to say following his side's victory.
On the result...
"I am absolutely delighted with the way we played in the circumstances. It was so tricky," said Klopp.
The rain was hurling down come 2 o'clock on Sunday afternoon as Liverpool and Burnley took to the field. It resulted in both side's being unable to retain possession of the ball early on as the likes of Fabinho, Joel Matip and Josh Brownhill cheaply surrendered the ball cheaply.
"Really difficult game," he continued.
"Yes, they had their moments, in fact, I think it felt like they had more moments than they actually had due to late offside flags."
Given how sticky the surface was due to heaps of rain landing on the pitch, Burnley opted to stick with their usual of lofting the ball over their opponents' back-line.
As a result of the conditions, the ball often held up which allowed Burnley a fair few half-chances early on, though Liverpool's high defensive line caught them offside plenty of times.
Even if the flag was late.
On Virgil Van Dijk's return to his pre-injury level...
"We were always convinced [he'd get back to top level]. He is back on track and at his best again. That is good timing because it is a decisive part of the season."
It was another string to the bow of the Dutch defender who came out on top against compatriot Wout Weghorst. Van Dijk has been in inspired form since he returned from his nine-month injury lay-off over the summer.
Despite initial fears back in October 2020 that he could struggle to get back to his best, given his age and the seriousness of the injury, it's been a stellar response from the defender during his first 24 Premier League games of the season.
On Fabinho's recent goal-scoring exploits...
"Fabinho probably would have already scored much more goals for Liverpool if I would have put him in the box in offensive set-pieces," Klopp joked.
"It's only recently we put him in, and since then he scores. Great goal, absolutely great goal."
The Brazilian's goal against Sean Dyche's men ensured he kept us his phenomenal record in front of goal since the turn of the year, notching five in his last seven outings for the Reds.