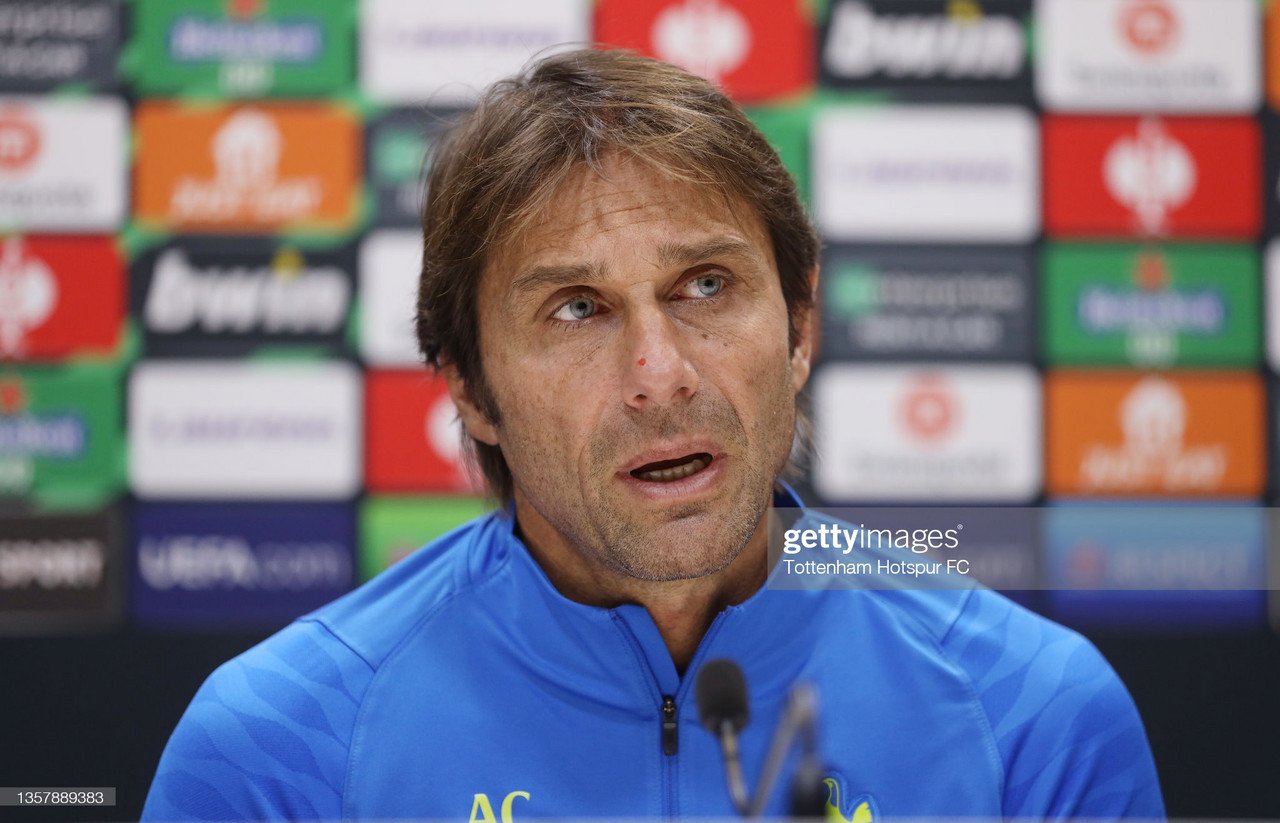 Tottenham Hotspur travel to a struggling Leeds United side Saturday afternoon after a poor result away at Burnley.
Antonio Conte pulled no punches after the match and even hinted he could walk from the job.
He faced the media ahead of the clash with huge talking points surrounding the Italian's future.
Here are his key quotes from the pre-match press conference:
On his comments after Burnley
After an uninspiring performance against relegation candidates Burnley, Conte's comments after the game were met with a big fear.
Many Spurs fans were worried that he was going to leave after only four months in charge. Conte addressed the interview in great detail and did indeed apologise.
"For sure when I lose a game I am not the person to go and have a dinner. I think that I am not the right person, when I lose a game my mood is very bad and I prefer to stay alone and live the defeat, to stay alone and metabolise the defeat.
"I need one day to recover at least. This is me. It is me. I don't like to lose. If you ask me what I hate in life it is to lose games. My mentality is to prepare myself, to prepare the players and to avoid this type of situation.
"There are many coaches that don't suffer. I wanted to be a little soft but at the same time to be this way makes me a person that in his career I won as a player and then as a coach.
"For sure when I lose, if you expect that I am happy or to come to a press conference and laugh, I am not this person.
"I am sorry if I show my disappointment because maybe it would be good to keep this inside and not show my emotion. I am an honest person it is difficult for me to lie or hide the truth and for this reason."
Conte spoke about the condition of new signing Rodrigo Bentacur:
"Unfortunately, he's not available for tomorrow's game. He has a problem with his ankle.
"I don't think this is a serious problem. I hope to see him in the team very soon but for sure he's not available tomorrow."
He also didn't give a return date for Oliver Skipp or Japhet Tanganga and seemed angry about this situation.
"He (Skipp) is another problem. Skipp is, now, one month missing. It is the same for Tanganga I don't want to put pressure on medical staff but they have to help me."
Conte also confirmed that he has spoken with chairman Daniel Levy.
"Yes I spoke to Daniel Levy. Our chairman knows very well that I'm here to help the club in every moment. I will do that until the end. That's the reality and he knows that we're working hard. He has great consideration about our job and the job of my staff.
"I repeat I want to help the club with every aspect.
"He shows me great consideration every day and for this reason I'm committed for this club much more because I know the consideration for me is very high.