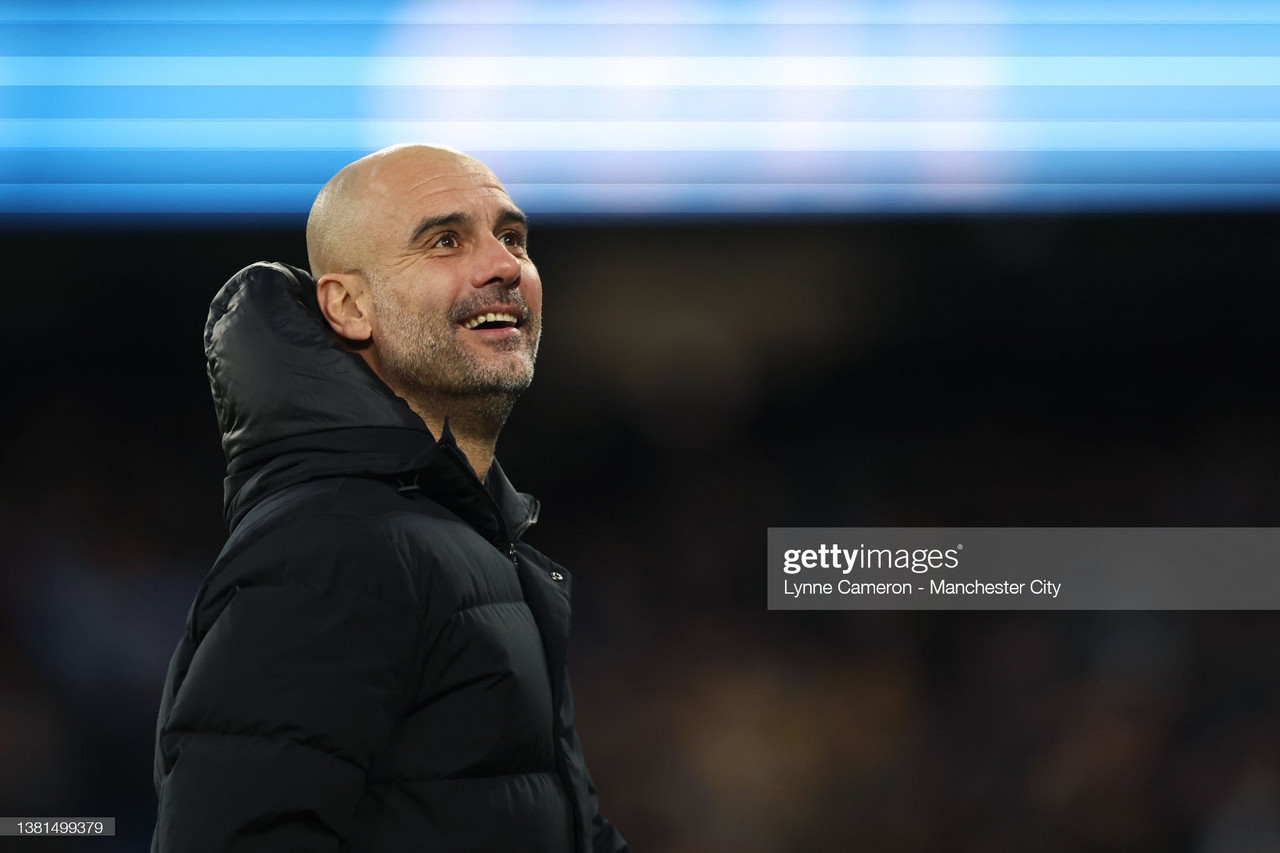 Pep Guardiola has continued to express the fact the title race is not over yet despite his side extending the gap at the top of the Premier League table to six points.
Manchester City boosted their hopes of retaining the title with an impressive 4-1 victory over Manchester United.
Kevin De Bruyne and Riyad Mahrez bagged a brace each but Phil Foden was also exceptional and Guardiola was impressed.
On Foden, Guardiola said: "The most important position in football is the striker. He was surrounded by players. You don't have time, you have to be so good. In that position you have to find him at the right moment. In the second half… He was a little impatient."
"Tight games are going to happen"
Guardiola has never been one to say it's over until it mathematically is, and he was no different this evening when he was asked about the title race.
"I have a feeling many things are going to happen. Tight games are going to happen. We are six points ahead but it's a mistake because they [Liverpool] have one more game to play. If we're stable mentally and hopefully recover Nathan Ake as soon as possible."
On the match
After going into the interval just the one goal ahead, United had troubled City on the break but the second half was different as City had total control according to Guardiola: "We struggled to make a better build up, to bring it in their half. In the first half we scored some actions on the counter attack. They did really well. We felt from the first minute of the second half, we had the game in control.
"If the second half is not our best, I don't know what we have to do. I am so demanding but I know my limits and I know the players' limits and second half in all terms, the commitment and everything, the display was everything. It's Man United."
The City boss was delighted with his side's performance and will hope it can continue.
With City all but through to the next round of the Champions League, we can expect to see some changes in the second leg against Sporting in midweek before a tough away trip to Selhurst Park next weekend.