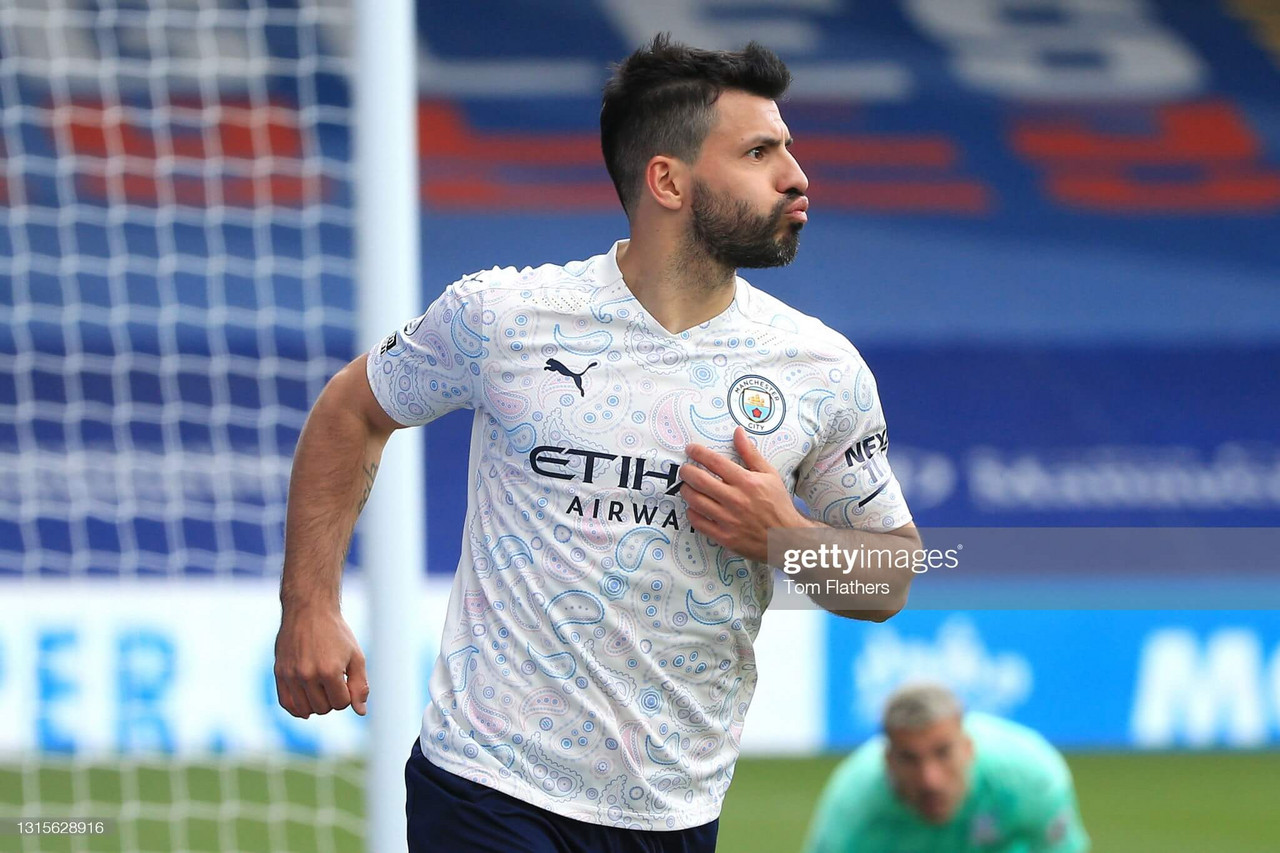 After a quiet first half from Manchester City, Sergio Agüero finally lit up the game with a sublime finish 10 minutes after the restart.
A well-crafted cross from Benjamin Mendy found the Argentinian talisman, just leaving him to smash a shot into the roof of the net - a beautiful sight for Citizens around the world.
Ferran Torres latched onto a loose ball one minute later, curling an effort in the far corner, putting Man City two goals up in the blink of an eye.
80 seconds, two goals. City just needed one moment and they were uncatchable.
Interesting and impressive stats
The two smash-and-grab goals from City at Selhurst Park on Saturday marked 700 goals for City under Pep Guardiola's reign.
In his time at City, Guardiola has seen his side play 288 games, meaning City have averaged 2.4 goals every game - a very impressive stat for a team that never stops.
Guardiola and his side have tallied up 212 wins in those 288 games, drawing 36 and only losing 40.
However, the more surprising statistic of the day was before the match, Agüero had not notched a single goal at Selhurst Park in his entire career. Out of all the Premier League grounds, the striker had not made his mark at Crystal Palace.
This was quickly fixed, though.
After a lackadaisical first 45 minutes, City were desperate for a super Sergio strike. That is exactly what they got. Class is permanent.
A star-studded bench
With the Champions League on Tuesday in mind, Guardiola started the likes of Aymeric Laporte, Nathan Aké, Ferran Torres, and Gabriel Jesus.
This left players like Kevin De Bruyne, İlkay Gündoğan, Riyad Mahrez, Ruben Dias, and Phil Foden all left to watch on from the City bench as the players on the pitch were trusted to bring away all three points, without bringing on the cavalry.
Citizens will have been quite relieved to see these players given a rest, with the all-important second leg against Paris Saint-Germain on the horizon.
City managed to earn an away win from their battle in Paris, with two away goals too. The French side still have one foot in the door, but City will be confident that they can contain PSG once again and secure their first ever Champions League final spot.