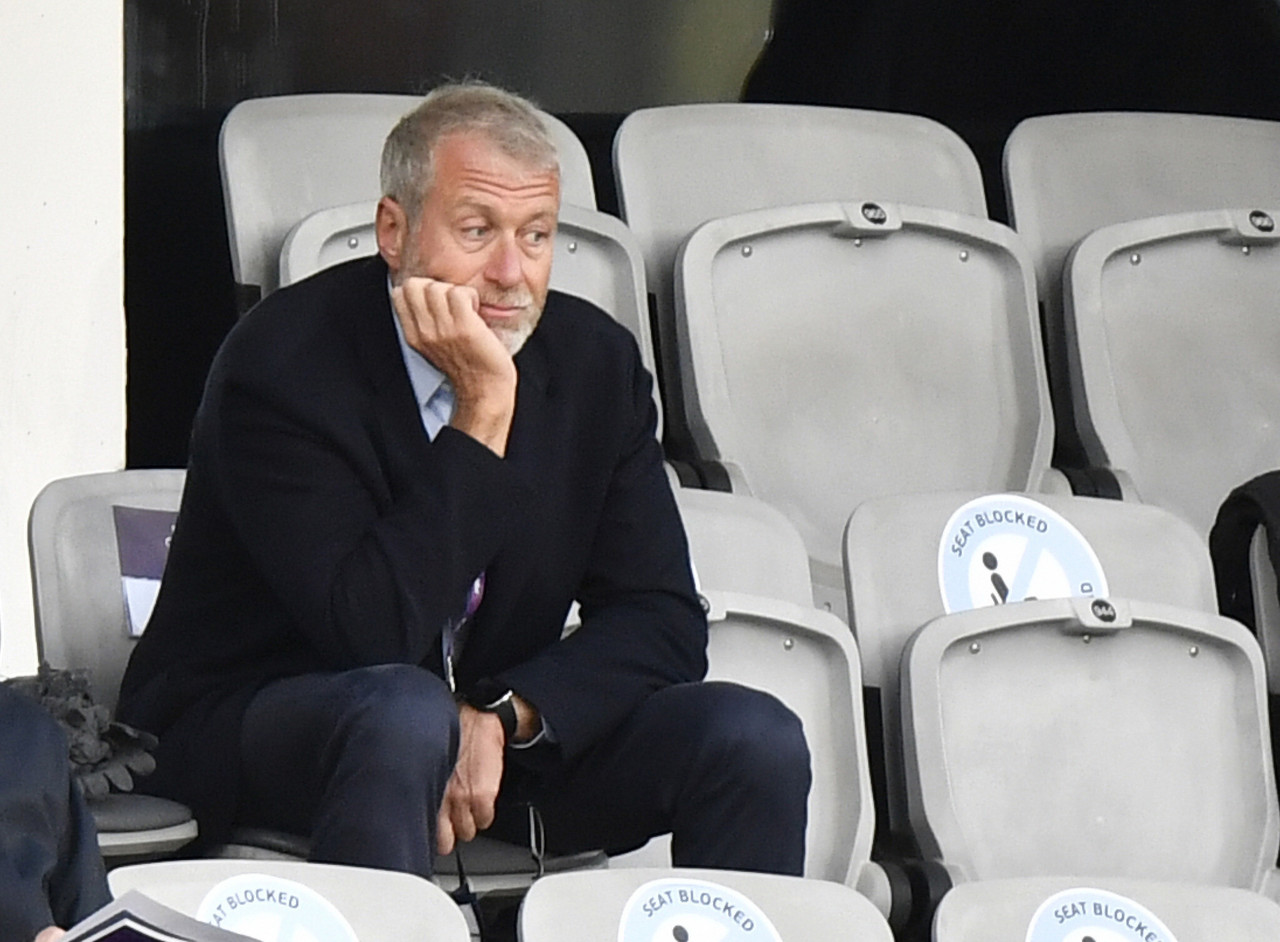 After long-time Chelsea owner Roman Abramovich's statement last week confirming the club is up for sale, the UK government announced early on Thursday that the Russian would have all of his assets sanctioned, with Chelsea Football Club included in the deal.
This comes after Abramovich's strong ties to Russian president Vladimir Putin, with the country currently in deep political war with neighbouring nation Ukraine.
Abramovich is one of seven high-profile oligarchs to be sanctioned by the government.
The news left many across the footballing world ponderous with fans, players and journalists wondering what is next for the club.
What does the sanction mean for Chelsea?
With the UK government having given the Stamford Bridge club a special license to continue with football related activities, Abramovich however, cannot sell the club, with the government needing to give special dispensation for the sale of Chelsea, which would mean no money could go to Abramovich.
After the news had broken, Boris Johnson, the UK prime minister's spokesperson said: "These measures are obviously designed to punish [Vladimir] Putin and ensure any revenue generated cannot make its way through to the Russian war machine."
The government also said it "will work closely with the relevant football authorities and the club to protect it from irreparable damage that would prevent it from competing."
Chelsea will be allowed to pay players and staff, pay any outstanding transfer fees, and spend a maximum of £500,000 on staging games, with all these rules coming under 'Russia Regulations' license to operate.
The regulations also state Chelsea are only able to spend a maximum of £20,000 on any away game travel, including flight and accommodation for European and domestic games, although there have been reports stating the club operate by issuing travel facilities in advance.
The 'Russia Regulations' licences expires on May 31, which means the Blues will be unable to negotiate new contracts for star players such as Thiago Silva, Cesar Azpilicueta and Antonio Rudiger, with all three players out of contract in the forthcoming summer.
The club will also not be allowed to sign any new players.
Furthermore, only season-ticket holders and those who have already purchased tickets for future matches will be allowed to attend games home and away, with the club's megastore and sports bar having been shut since the news came out.
In a statement from Chelsea on Thursday, the club said: "We will fulfil our men's and women's team fixtures today against Norwich and West Ham, respectively, and intend to engage in discussions with the UK Government regarding the scope of the license."
Sponsorships
Since then, the club's sponsorships have also spoken out, with Three, Hyundai and Pari Match releasing statements, with the former suspending their partnership with the west London club.
The brand said they will "temporarily suspend our sponsorship of the club, including the removal of our brand from shirts and around the stadium until further notice."