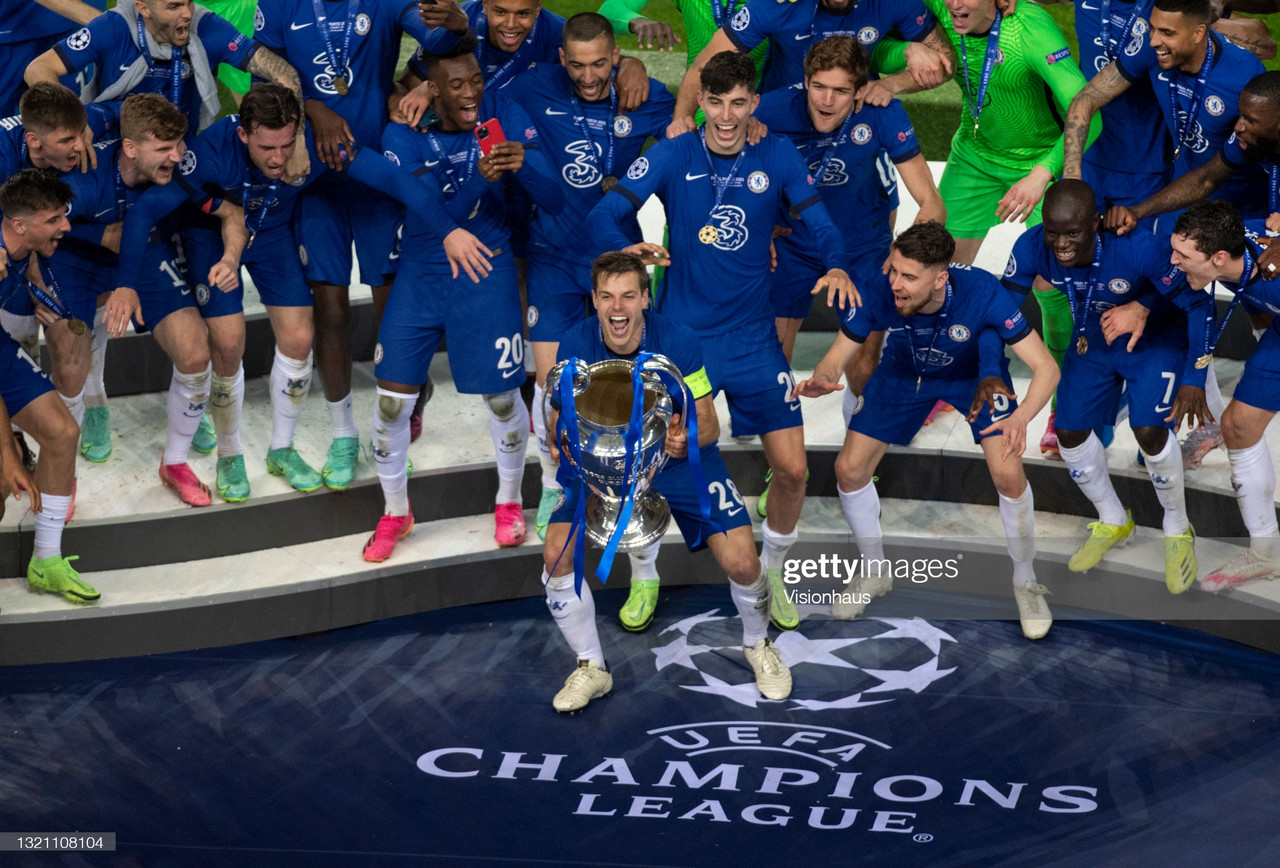 For a man who played every single minute of Chelsea's title-winning campaign during the 2016/17 season under Antonio Conte, it often feels as though Cesar Azpilicueta doesn't garner nearly enough respect among Chelsea fans, and indeed those outside of the fanbase.
The Spaniard then went on to play every game but one in the following campaign - albeit a less successful one - before missing just 17 minutes in 2018/19 under Maurizio Sarri.
Despite moving into his thirties for the 2019/20 season, in which Frank Lampard led his side through an astonishing 57 competitive games, Chelsea's new club captain appeared for 94% of all league football.
Alas, his game time has begun to drop over the past year: a reasonably impressive, though far lower 64% of top flight minutes last season portrays the setting for what appears to be an inevitable phasing out, allowing Reece James to fulfil his promise.
But with statistics like those between 2016 and 2020, it's hard not to justify giving the now 32-year-old a break. A 32-year-old, it should be noted, who has also had to balance the commitment of being captain under four separate managers.
While this digression may appear unnecessary, it plays a role in setting the scene for the main bulk of this article: it shows what it takes to take the role of captain and advance it to the full potential that it comes with.
It's no easy feat, for sure. And that's why whoever's in charge when the time comes for Azpilicueta to move on must think long and hard about who ought to replace him.
These are the three potential option that appear most likely.
Jorginho: The Experienced One
Of all the options currently on the table, Jorginho does appear to be one with an increasing likelihood behind them being opted for as a successor.
Just 12 months ago, the idea of the Italian becoming the club captain may have seemed beyond unimaginable for some Blues' fans, but his career path has taken a dramatic turn, and for the better.
The midfielder is now a double European champion, for both club and country and has been crowned the best player on the continent over last season's UEFA competitions.
He has also shown his experience in leading teams already, wearing the armband for Italy for the first time in the most recent international break, as well as on various occasions for Chelsea, with him being vice captain.
Now 29 years old, it could be argued that he is coming towards the stage in which captain's are made and so, with the support of a fanbase now firmly on his side, not many would argue against him being passed the baton eventually.
Antonio Rudiger: The Natural Leader
Think of Chelsea captains and for most people the first name that comes to mind is the stalwart at the back, John Terry, who led his side for 13 years.
Therefore, a logical option would be another defensive rock, who nowadays is most commonly associated with German centre back Antonio Rudiger.
He has had somewhat of a tumultuous career in West London, going through various waves of form in the eyes of some, but one thing that has never wavered is his commitment and passion for the club.
Throughout his time in England, the 28-year-old has shown himself to be a natural figurehead for others in the team to both look to and learn from, as well as one who takes responsibility in tough times.
It was him who bore the brunt of criticism following Lampard's sacking, after media reports suggested he was to blame, but rather than let it affect him, he used it to empower him - and it worked wonders.
Arguably more deserving of the award than the eventual winner Aymeric Laporte, Rudiger was nominated for UEFA Defender of the Year after his monumental performances, particularly in the knockout rounds.
Hence, with so many captain-like qualities on show time and time again - leadership, bravery, responsibility, to name just a few - what better candidate could there be?
Mason Mount: The Cobham Graduate
Finally, there's the player who has, debatably, been the star of the show for Chelsea over the past two years since he broke through into the team under Lampard.
Mason Mount is Chelsea through and through. There's simply no doubting the midfielder's commitment to the club, him having been at Cobham since he was just 6 years old.
Still very young, the 22-year-old has much to learn about being a leader on the pitch, and perhaps it would be too early for him to take the armband yet.
But, with him being named captain in Lampard's final game before being sacked, there would be a certain poignancy if the English midfielder, who idolised the previous head coach so much, was given the role permanently upon Azpilicueta's departure.
Not only that, but his popularity among the fanbase is obvious for all to see, with his name getting the biggest cheer at Stamford Bridge and, in an even clearer representation of the appreciation he receives, Mount was awarded the Chelsea Player of the Year accolade in May.
It certainly would be extraordinary, should he be next in line for the coveted role. After all, John Terry was only given the captaincy at 23 years old himself, so recent history would suggest the 13 years afterwards would be something of a trophy spree.
Cesar Azpilicueta: An Ode
Of course, all three previous options depend on one very crucial aspect - that is, Chelsea's current captain departing the club he joined all the way back in 2012.
When that day does come, it will inevitably be a sad one. He has won everything there is to win, including much of it as the leader of an at times fragmented squad.
He has been the one to put his neck on the line after an embarrassing defeat, the one who has spoken on behalf of other players about concerns and the one who has ensured no teammate is ever left behind.
In short, he has been the one who epitomises what it means to be a captain, and whoever does follow in his footsteps will have one of the most difficult tasks possible when they attempt to even come close to matching his giant tracks.