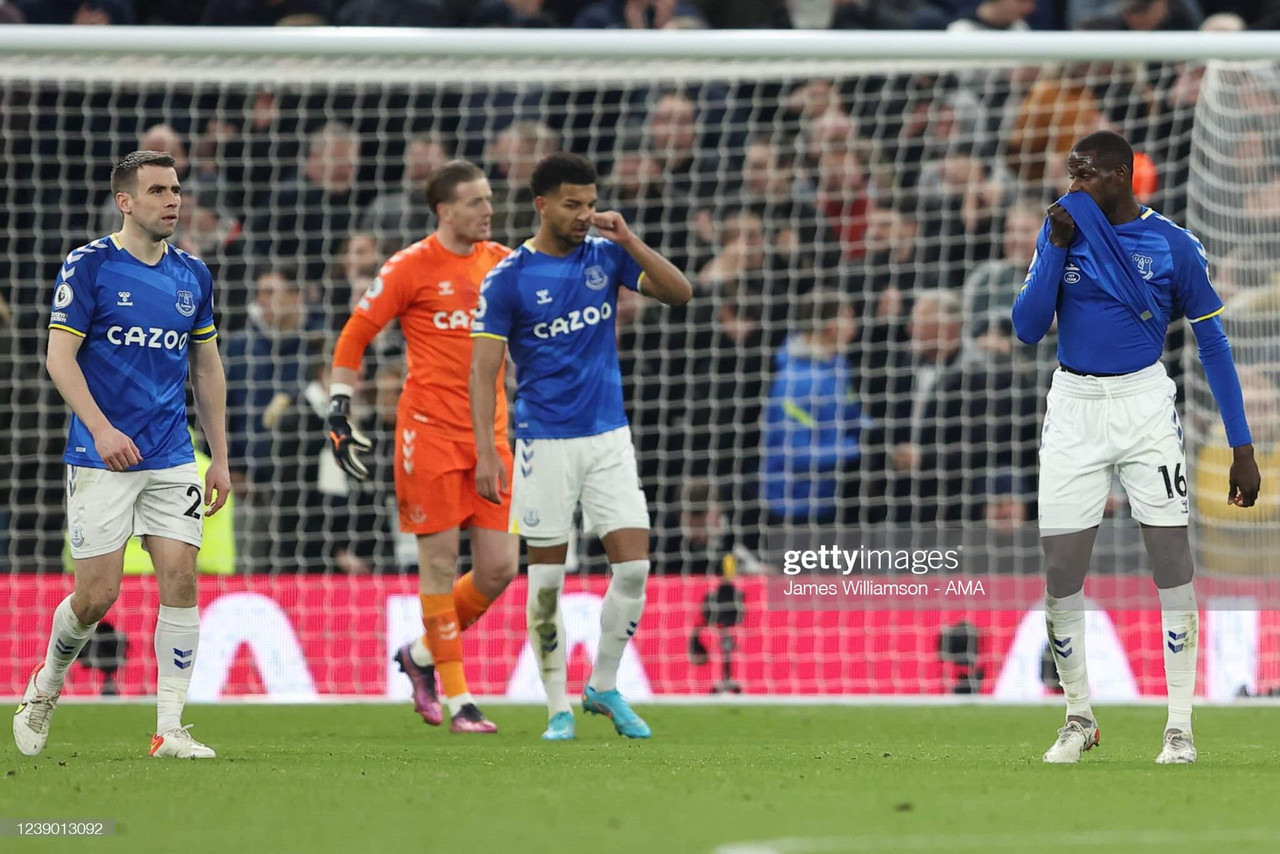 It is no exaggeration to say that this is a momentous week for Everton; possibly the biggest of their recent history. With games against Wolverhampton Wanderers and Newcastle United in the space of five days, Everton have the chance to resurrect their hopes of staying in the Premier League — they have been ever-presents in the top-flight since 1951.
Such is Everton's woeful away record — they have won just once and picked up three draws from their 13 games this term, which is the worst return in the league — that they are grateful that this pivotal week will unfold at Goodison Park. If Frank Lampard is to steer Everton away from relegation, then collecting at least four points from these two matches is crucial.
The club's FA Cup quarter final against Crystal Palace next Sunday is therefore taking a back seat for now. What would normally be the biggest game of the week for a club that hasn't won a trophy in 27 years, is little more than light relief as things stand. More pressing matters are at the foot of the league table.
Everton currently sit 17th and have won just two league matches since September; therefore the danger of going down is real for Frank Lampard's side. They could be in the bottom three come kick-off tomorrow.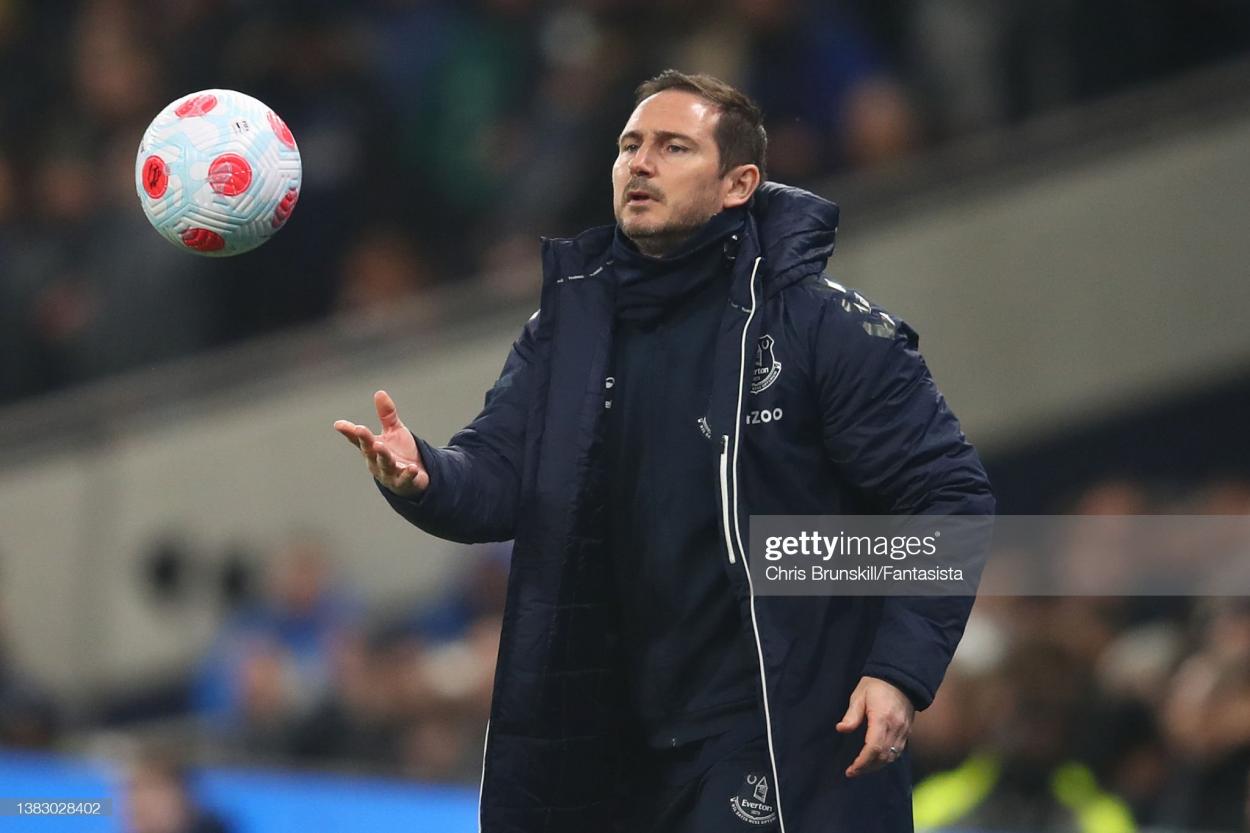 It may not be do-or-die time quite yet for Everton, but it is getting close to such a predicament. With fixtures against West Ham United, Manchester United, Liverpool and Chelsea forming five of their next six games after the international break, there is little room for error this week.
"I don't think you can [have a points total in mind], that'll be relevant to what everyone else does," Lampard said. "We have a lot of games, a lot of points to play for. We shouldn't get too caught up in the end picture, our focus can only be on the next one.
"[The job is] not bigger than what I thought. When you come into a team with the form we're in, it's clear to see. From the beginning it's about getting security and Premier League survival. There's a reason why City and Liverpool are at the top, they win most weeks."
'External reaction has been over the top'
Monday's 5-0 drubbing away to Tottenham Hotspur was the newest low point in a season full of them. However, the manager dismissed rumours of 'crisis talks' following the latest meek display. "That's just language, a lovely headline," Lampard said of the external reaction. "It's not a crisis, it's very normal. I had some bad personal ones [as a player], team ones. Is this job tougher? I didn't think I was going to come here and win 15 games on the bounce."
Issues, however, do stretch from ownership to boardroom and down on to the pitch were Everton have lost four of their five league games since Lampard took over last month. Addressing the players' fragile mental state in what is proving a testing campaign must be a priority for the manager.
"I felt it as a player but as a manager, it became much clearer that there's an element of football which is your tactics and how you prepare on a football level, and then there's another huge part which is how you make the players feel with the environment and atmosphere, and within that is confidence," Lampard explained.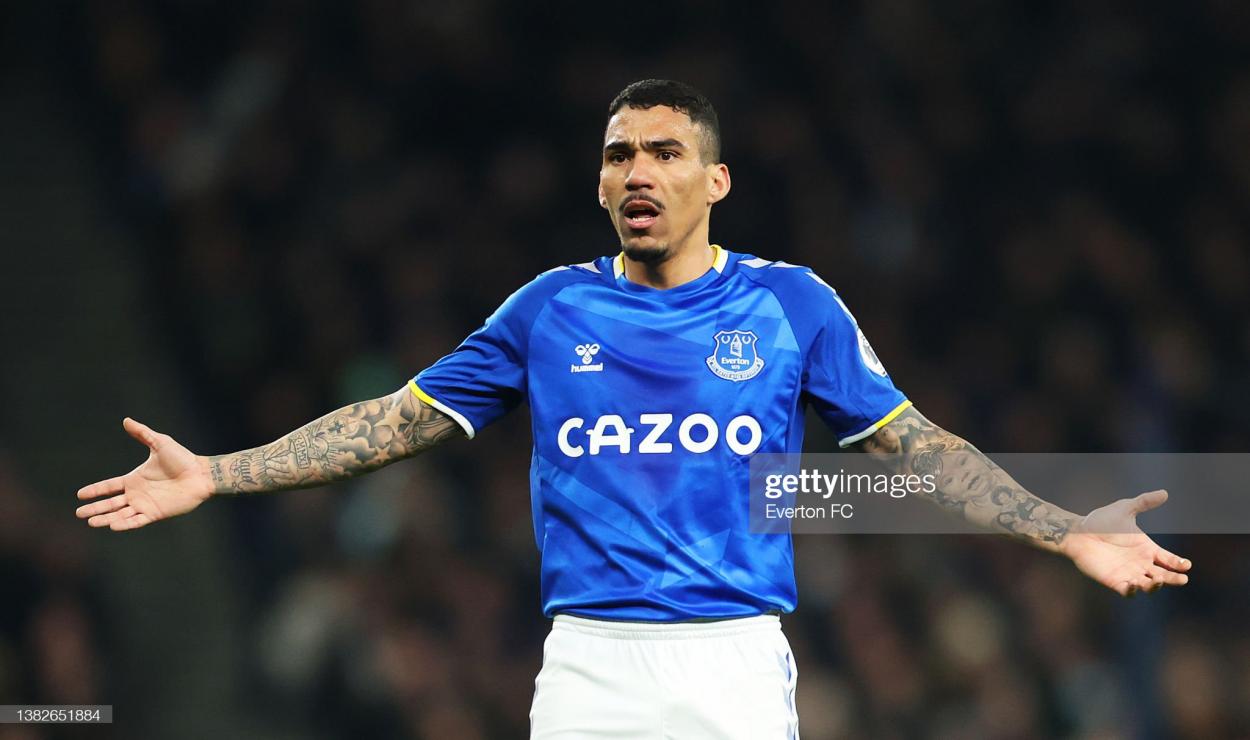 "Generally, when things are great and the team is winning, you don't even have to worry about it, it just ticks over and you keep an eye on it. But when results are too good then of course it can be affected. As a staff you have to try to inject confidence, show clarity in what you are doing and let the players know that you're there."
Having Dominic Calvert-Lewin back fit after a four-month injury lay-off only represents a boost if Everton can get the ball into the final third for the England striker. Everton's creativity has been left wanting and they have failed to muster a shot on target in both of their last two away league games.
Wolves will not be a walkover by any stretch. Bruno Lage's side have not conceded more than two goals in a Premier League match this term and still harbour hopes of qualifying for Europe despite losing three in their last four league outings.
"[The Goodison Park atmosphere] is important, it's been a big pleasure of the job so far for me. We can't rely on it, but it will be there," said Lampard, who also confirmed that Ben Godfrey and Demarai Gray are available to return.
"Beyond that, on a footballing level, we have to think about Wolves and give them the due respect they deserve. I don't need to rally-cry the fans."