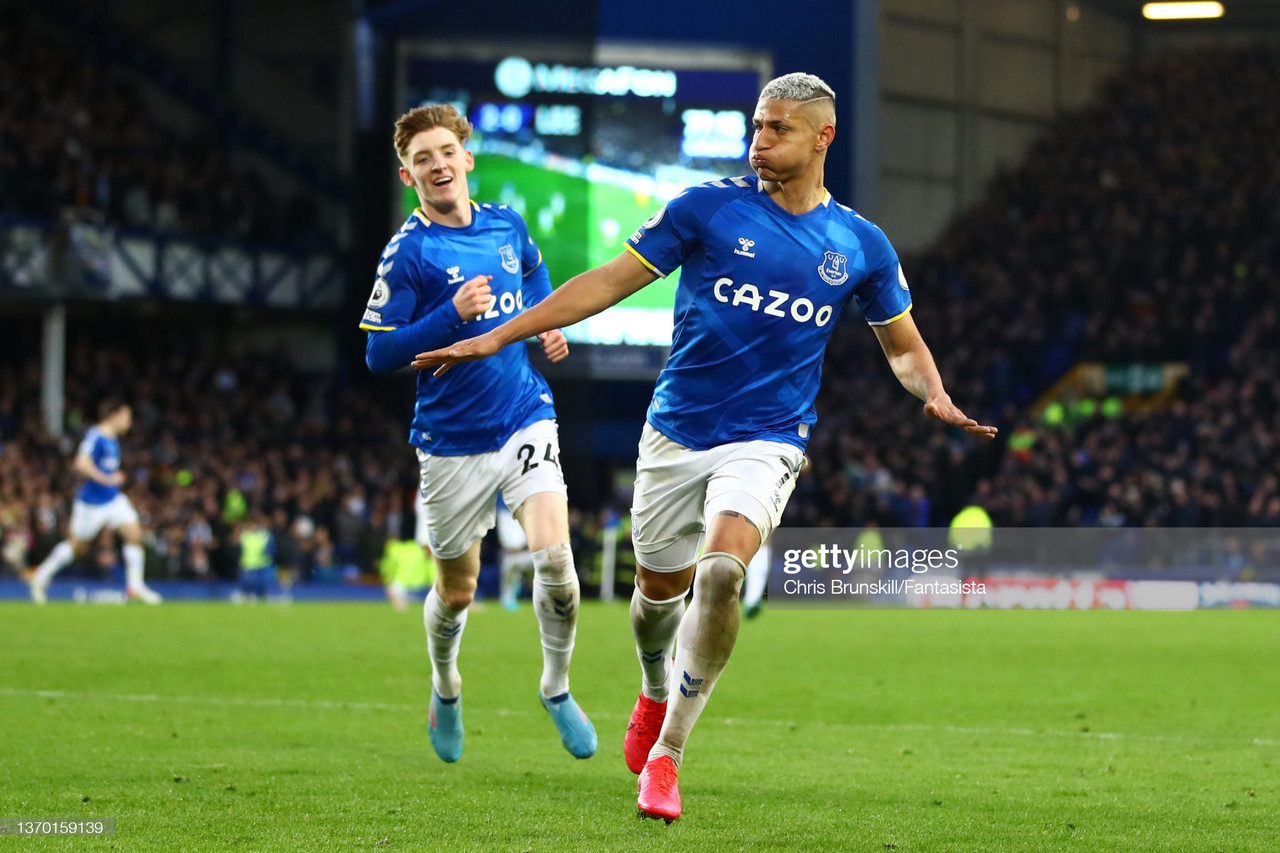 Everton got the better of Leeds United with a resounding 3-0 victory at Goodison Park.
The victory was Frank Lampard's first in the Premier League at his new club and it was a win that helped to ease relegation concerns that were starting to creep in.
It wasn't sunshine and roses for Marcelo Bielsa and Leeds, though, who were made to feel the full weight of a lengthy injury list once again. They battled hard but ultimately lacked the penetrative quality of their opponents.
Fans just want to have fun
There was a buoyant atmosphere around Goodison Park. Obviously, a resounding victory helps to create that buzz but the general desire to press-high and play positively was a big instigator for that mood switch.
Under Rafael Benitez, the Toffees set up to be organised from the first whistle. While some would argue that they didn't have the players to be open and expansive, Everton fans felt their team were setting up to fail in many ways – especially as their team couldn't ever seem to keep a clean sheet!
This new-found style under Lampard is far from perfect and Newcastle United illustrated that midweek. But it gives the fans what they want: a better demonstration of effort and desire to win a game of football.
Stuttering Leeds not safe yet
Marcelo Bielsa has done wonders with Leeds and it looked as though the Yorkshire-based outfit were starting to pull clear from the relegation zone. However, recent defeats to Newcastle and Everton have reminded supporters that they cannot be too cushy as their final 15 games of the campaign.
At Goodison, they continually gave possession away as they looked to build attacks. Their press – as ever – was sound but their play with the ball was truly lacking.
The absence of Kalvin Phillips really does affect the tempo of their play. No midfielder comes close to equalling Phillips' contributions in the middle; he presses, intercepts, tackles, and passes forward with such nonchalance. Without him, the system's effectiveness collapses.
What a Donny
Donny van de Beek really helped with Everton's ball progression in the centre of the pitch. The Dutchman looks like he is finally going to get a run of Premier League games to show what he can do, after years of nothing with Manchester United.
On this weekend's evidence, he can be an integral cog for Lampard. Van de Beek didn't do anything too flashy but he covered a lot of ground and he made sure that Everton kept moving the ball positively.
His team did perform many needless giveaways but that wasn't down to van de Beek. In fact, the number of times Everton lost the ball probably demonstrates van de Beek's importance to the team in the middle of the pitch.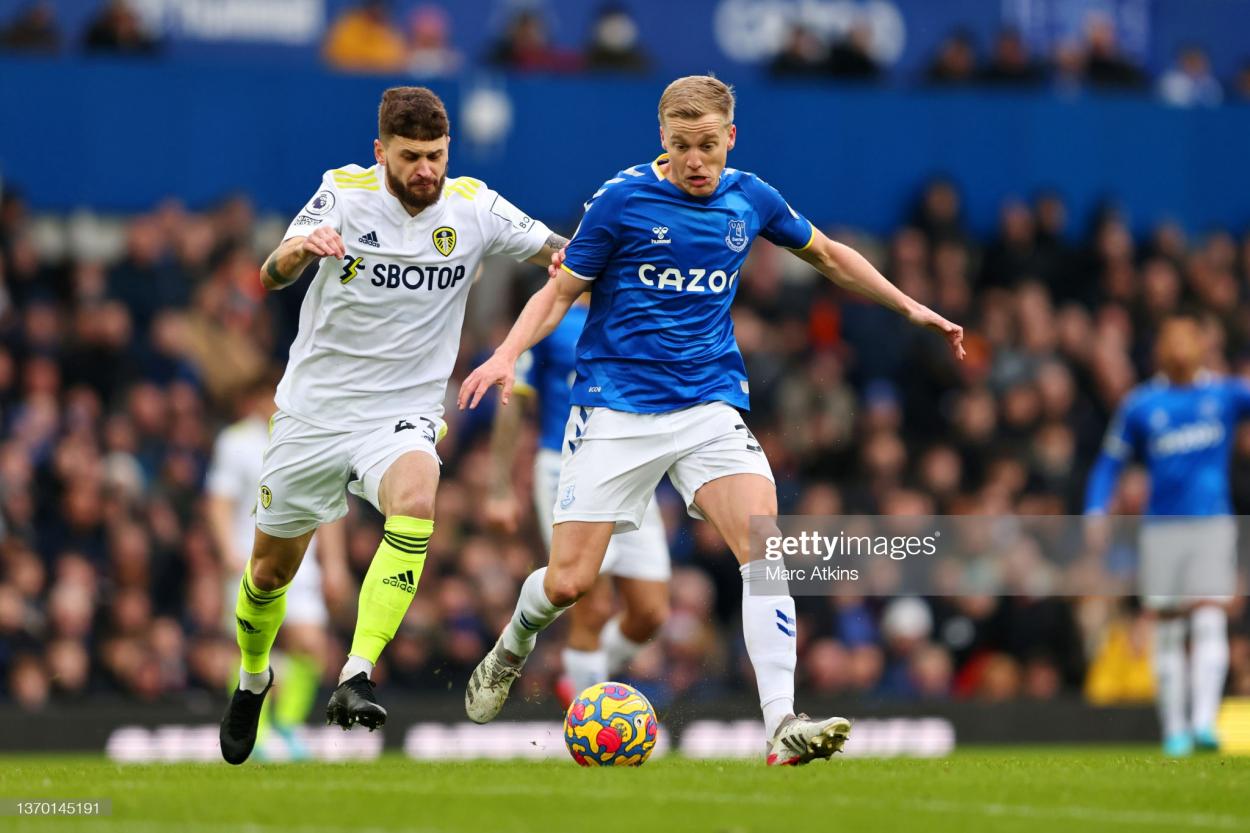 Raphinha rumbles
The half-time substitution of Raphinha raised eyebrows and many assumed that the Brazilian must have picked up a knock. In his post-match presser, however, Bielsa admitted that he had taken him off for tactical reasons.
With the utmost respect, his replacement – Tyler Roberts – is not mentioned in the same breath as Raphinha so it seems difficult to understand how this substitution did not involve anything exterior.
Raphinha has been involved in a big percentage of Leeds' goals, this season, and his presence has been even more important in the absence of Patrick Bamford.
The Brazilian had been on international duty and he has looked a little off the pace since returning. Nonetheless, if Leeds are to push themselves to comfortable safety then they will need Raphinha contributing on the pitch.
Their attack is composed of hard-working players but there is a serious lack of quality in their offensive ranks. Relegation is still a slim possibility at this moment in time but we all know how quickly football can change. You need your best players on the pitch with a positive can-do attitude.