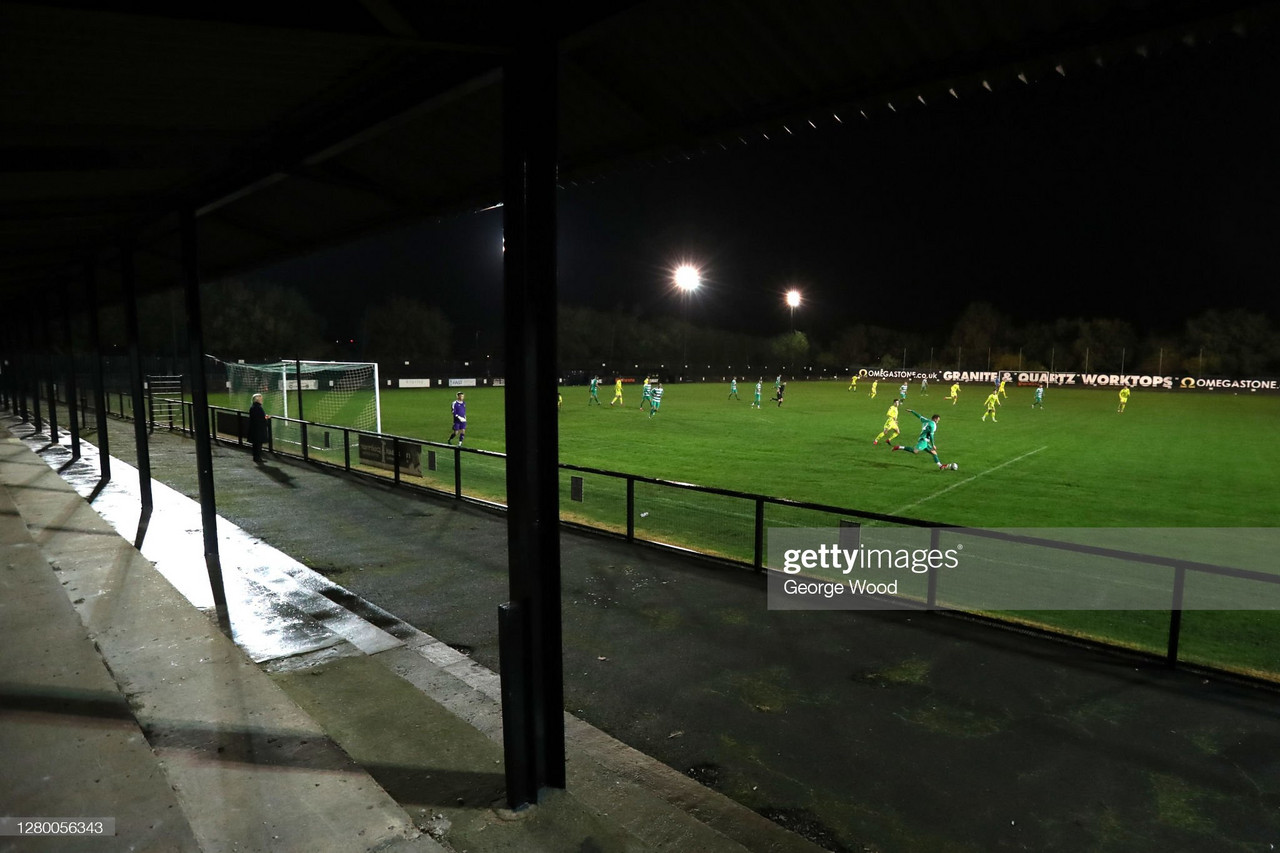 A 1-0 win against Guiseley at the weekend made Leamington six unbeaten at home, and they will look to build on that result on Tuesday night as they travel to Farsley Celtic.
However, they will need to overcome their biggest nemesis... their away form. The Brakes have only won once on the road all season - a 2-0 triumph over Blyth Spartans back in early November 2021.
Tuesday's hosts will be in high spirits after they defeated Curzon Ashton in Manchester on Saturday, a fixture that saw Celt Army custodian Kyle Trenerry score from his own box.
There are no known injury or suspension worries for either side, but Leamington will be without central defender Kyle Morrison who signed for AFC Fylde for an undisclosed fee last Friday. James Mace replaced him in the lineup at the weekend.
Farsley Celtic: Trenerry, Turner, Digie, Clayton, Butroid, Atkinson, Walker, Parkin, Syers, Hayhurst, Mulhern
Leamington: Hawkins, Meredith, Morley, Clarke, Mace, Lane, Turner, Walker, Mooney, Edwards, Kelly-Evans
After his fairytale of a goal at the weekend, Kyle Trenerry may well be busy as he was in the return fixture. When they want to be, the Brakes can be relentless going forward and the shot stopper will need to be on his game in Leeds.
Adam Walker joined the Brakes from AFC Telford United, where he held the captaincy, and ever since arriving at Your Co-op Community Stadium the centre-midfielder has been pulling the strings with plenty of strong performances.
Farsley Celtic arrived late due to traffic problems but didn't look like they'd arrived at all as a comfortable Leamington performance allowed the Brakes to ease their way to a three goal win. Joe Parker, Jack Lane and Dan Turner all scored and it could have been more in Warwickshire.
There is no livestream or commentary of this fixture, you will be able to follow the game with live updates from the two clubs' social media accounts.
Kick off at The Citadel is 19:45 GMT.