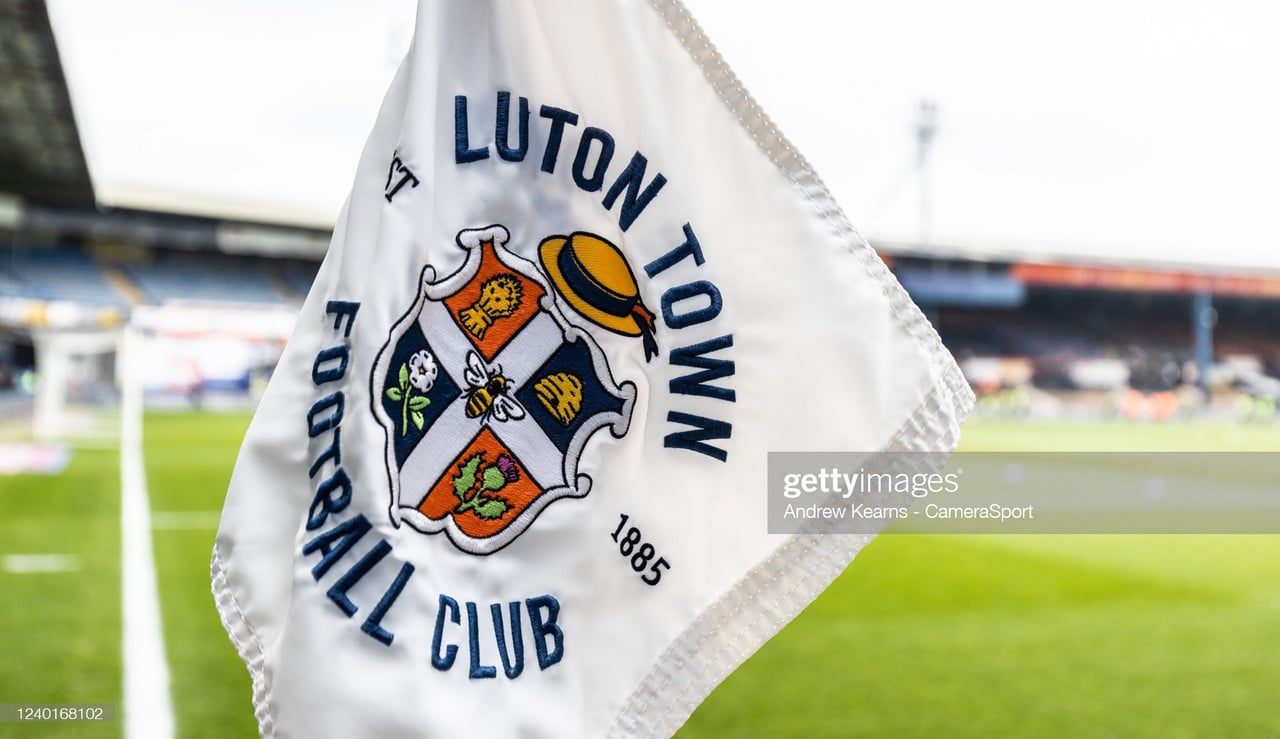 Luton Town drew 1-1 against Blackpool amidst late drama at Kenilworth Road.
Elijah Adebayo scored two minutes in to give the Hatters a brilliant start but Gary Madine would cancel out the goal with a penalty in the second half.
The Bedfordshire club thought they'd snatched it late on through Admiral Muskwe, but the linesman ruled out the goal, citing a foul from Adebayo in the build up.
Nathan Jones picked up from where the game ended...
"We've had some glorious opportunities to have won the game today. I thought we did right at the end, its perfectly legit. The linesman to be fair to him has apologised.
"He's got a big decision wrong, he should've waited but they didn't and he's given a real harsh decision. Big decisions have gone against us today."
Reporter Simon Oxley questioned whether it seemed six of one, half a dozen of the other. Jones disagreed, believing it was just a case if Adebayo being too strong for his marker.
"It wasn't even that, he's gone beyond him, just used his strength - crossed it. Its a perfectly legit goal, its how we score goals and he's just got a little bit whistle happy, a bit flag happy and gone early. He knows he's made a mistake."
As the intense Championship season drags on, Luton have dropped points yet again. That said, Jones felt his players have done well considering the intensity of recent times.
"I don't think its nervousness. When we play the way we do, we need energy. We're 44 games into a Championship season, we've picked up so many injuries lately. The shifts that the boys have put in... its taking its toll.
"They're fresh (Blackpool), can keep four up top. They were probably the better all round team today but we created the better chances. If everyone does their job today, we win the game."
Punished from the penalty spot, but another vital point
Blackpool got back in the game through Gary Madine's conversion from the spot. Jones highlighted the foul as Darren Potts left the referee with an easy decision to make.
"He doesn't need to dive in. He doesn't actually touch him but he gave the ref a decision."
Jones felt Luton could've had a penalty of their own.
"Snodgrass gets wiped out - that's a pen, absolute pen. And then right at the end we score. We haven't been our best, but we did enough to win the game."
Alas, the three points were just unattainable. Despite this, Jones understood the weight of this result.
"If you can't win the game and you don't play well enough to clearly win the game, then don't get beat. We didn't today. We ground out the point. That could be a glorious point."
With injury to James Shea, is an emergency loan in order?
First team goalkeeper James Shea has been ruled out for a number of months after picking up a serious knee injury. With Jed Steer's loan being meaningless following his injury too, the no. one spot looks to have fallen to Harry Isted.
Nathan Jones included youth team goalkeeper Jameson Horlick on the bench but an emergency back up must be in his thoughts. When asked about finding a new first team keeper, he backed Isted.
"It wasn't a tough decision. Do we bring in an emergency loan? Or, do we go with someone we know? Who is tried, trusted and has done fantastically well? I thought he was excellent today. Calm, assured - couldn't have done anything about the penalty but I thought he was excellent."
Shea's injury is one of many for Town and as the Hatters lost Sonny Bradley and Elijah Adebayo in this game, Jones was left searching for more metaphors.
"Its like Call Of Duty out there, absolutely mental with people going down. But, this is the shifts they've been putting in all season. Its a long one."