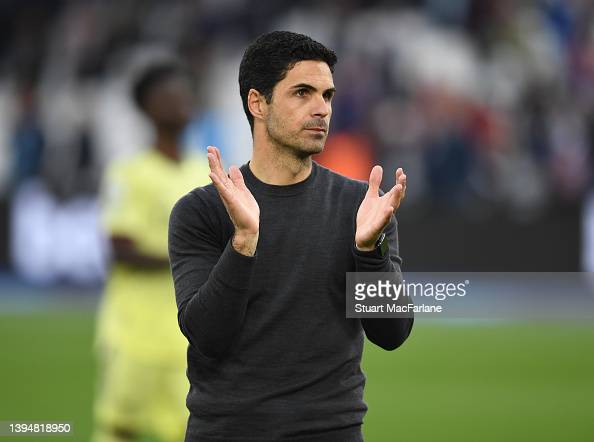 Mikel Arteta's Arsenal side had to dig deep to leave East London with all three points, as they narrowly beat West Ham at the London Stadium yesterday.
With two goals from unlikely sources in centre-backs Gabriel and Rob Holding, the Gunners picked up what was a vital win in their chase for Champions League football.
Following the crucial victory, Arteta made his way to the press room for the post-match conference.
On the victory...
"It's a massive win, under very difficult circumstances because we put ourselves in real problems, especially with our decision making and in ball possessions, and the spaces we were attacking, and the timing of it and the efficiency of it. But the team showed huge character, not to give up, to continue trying to do the right things."
On the squad's new-found mettle...
"In England you say 'win ugly', I think from my point of view today we won ugly, and I'm extremely happy to see a team that has this capacity to find a way to win and show the character that they showed today."
There does seem to be something different to this year's Arsenal side - in years gone by, the concession of a goal after just scoring one themselves, would often spell a capitulation in confidence and performance. This squad however, seem more than capable of battling it out and as Arteta says, "winning ugly".
On the progress the side have made over the season...
"we have to continue to do so, so the level in this league is extraordinary, teams win at home and away in the same way and if we want to be competing with those guys, we're going to have to learn to do that consistently, and this season we are proving again that we're capable of doing that."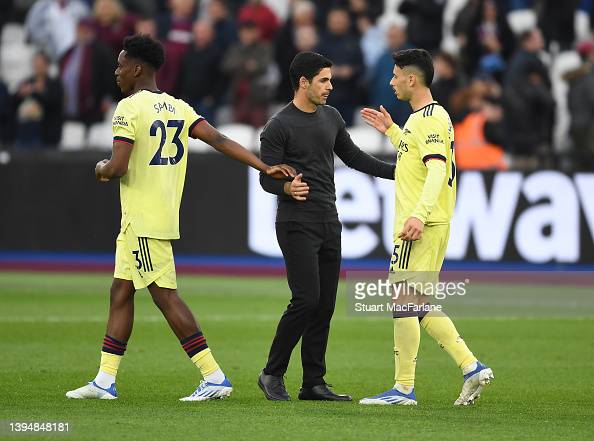 The Arsenal have not had it easy during the tail-end of this season, losing two key players in Thomas Partey and Kieran Tierney, quite possibly for the rest of the season. Benjamin White is the latest to join the list, but Arsenal fans will be hoping to see him on the pitch before the season comes to its conclusion. Gunners fans will be relieved to know that there are no fresh concerns following the game at the London Stadium:
On Saka, Tomiyasu, and White's fitness…
"Ben got injured against Manchester United, he felt a muscular problem and we checked him, and we will have to access him in the next few days to see how he is. Bukayo was fine, he was really fatigued and he has been through a little injury as well. Tomiyasu is just that he had been out for so long and could not continue".
On Tomiyasu's injury…
No, hopefully, he's fine.
Next, the Gunners play host to Leeds United at the Emirates Stadium - again, a must win for Arteta and his men. The almighty clash against Tottenham follows, and the squad will need all the momentum that they can muster for the crucial clash at the home of the Lilywhites.