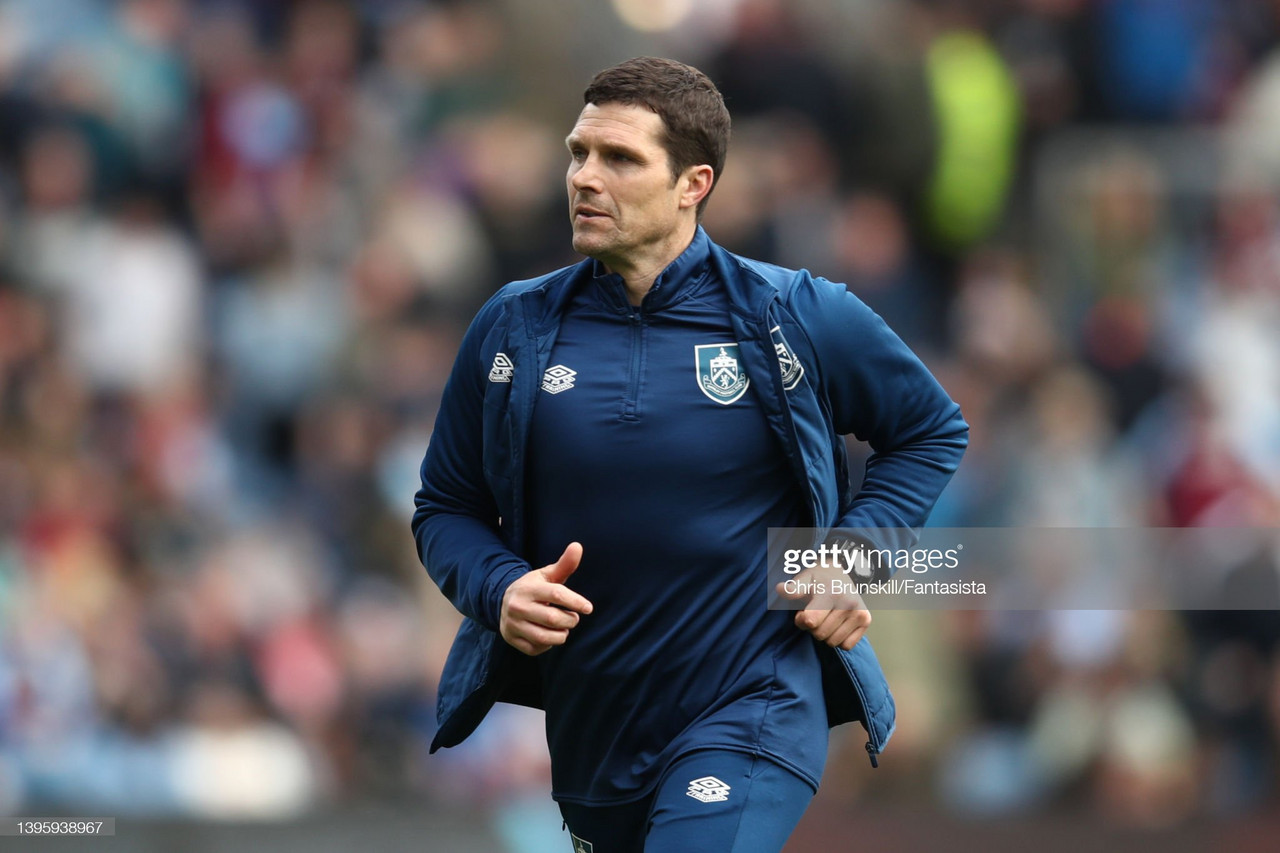 Mike Jackson remained optimistic after suffering a 3-1 defeat at home to Aston Villa.
The caretaker had masterminded a mesmeric 10 points out of 12 but the wheels came off the bus against Steven Gerrard's men.

Goals from Danny Ings, Emi Buendia and Ollie Watkins earned the visitors maximum points.

Maxwel Cornet fired home a late consolation goal for the Clarets.
On the game
Jackson felt that Burnley competed well in the first-half, suggesting that Villa's two-goal cushion was a little harsh on his players.
"The first half I thought was quite even," he said. "I didn't think there was much in it but we got punished for a couple of errors that we made.
"On the flip side, we had some really good moments but didn't punish them like they did us.
"We said at half time about getting that next goal, they got it and from then it is managing the game and thinking about the bigger picture.
"In the first half, I thought there were some good bits of play but were punished on those moments, which happens at this level.
"We have just spoken as a group and, I said it before the Watford game, if I was going to take a group into [a relegation battle] it would be them. My thoughts haven't changed on that."
On togetherness

The 48-year-old has been a beacon of positivity since coming into his position and he isn't in the mood to waver from that attitude in any hurry.

Asked on the importance of maintaining a good team spirit, he said: "You need it all the time in football. You can't win every game and how can we react, respond and come together.

"This group has done that before and we have a bit of time now to look where we could be better and how we can improve and we focus everything now on the three games we have to go. The league didn't finish today."
On keeping calm
Jackson didn't want to overthink the situation and reiterated the importance of shaking off the setback and preparing for the final three matches of the campaign.
"You will look back at that first half and it won't be as bad as what you think. When you lose a game the disappointment sits with you, no matter what anyone says to you it is there for a few hours or it can take until Sunday or Monday to get it out of your system.

"It is the way it is as a player and it's the same as a coach and a manager and you have to find a way of moving forward and you usually do that by focussing on what you can do next and where you can improve."
On poor starts
Burnley have given opportunities away at the start of matches and recently fell behind to Watford. This trend continued against Villa and they were made to pay.
However, Jackson felt that this was less of a trend and leaned more to nerves in a high-pressure situation.
"You always want to start fast with a tempo, I thought we did that today. At Watford we didn't.
"Sometimes at this stage of the season with what is at stake, it can be a little bit nervy. I don't think it is case of starting badly, it is those first nerves until everyone is settled."
On returning players

There was some comfort for Jackson in the return of injured duo Cornet and Erik Pieters; the former scored a goal and the latter set him up for it.
"Erik has come back in really good nick and looks really fit and up for it.
"Getting Max back and him getting a goal [was great]. He gives you that dynamism that you need at the top end of the pitch. They are two positives from today."