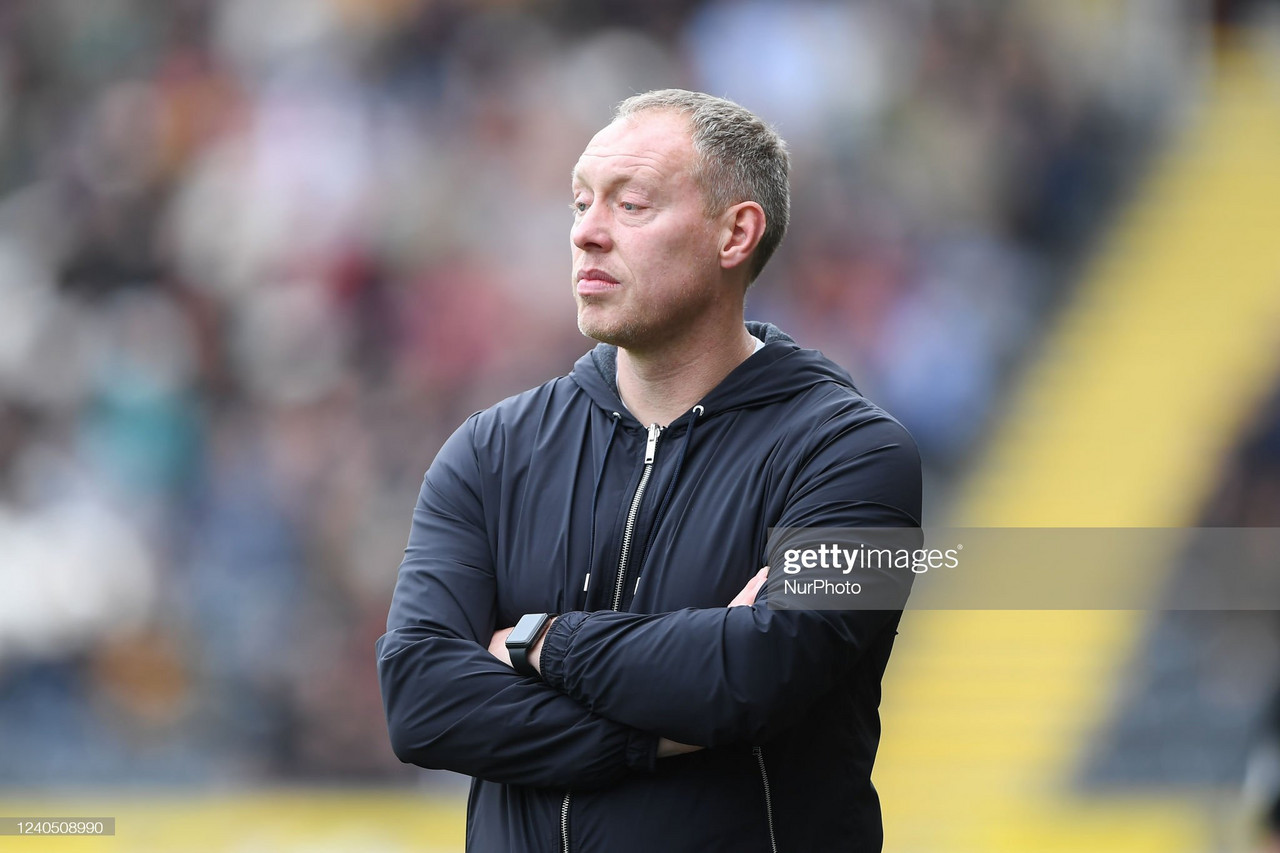 Steve Cooper took losing a one goal lead after ten seconds in his stride as he talked to the media in his post match press conference.
After surviving various scares in the second half when it looked for all the world that Hull City would open the scoring, they won a contentious last minute penalty that Brennan Johnson put away past Nathan Baxter.

Just seconds later though, Lewie Coyle bent the ball in from distance to see Forest slip to fourth behind Huddersfield Town.
Here is what Cooper had to say.
"Two things – the game and the league position," he said when he was asked what he felt after game. "The game was okay. We didn't show enough threat in the final third. We had a good opportunity to make a difference, but we needed to step that up. We didn't quite have the rhythm and variety.
"We changed it a bit and we gave chances away. In the end we get the penalty and manage it out – but we didn't. that was disappointing. We made lots of changes, but we still go into the playoffs and there's everything to feel optimistic about."
"We are in great shape going into the playoffs – we've got Sheffield United, and we'll look forward to that.
We'd have taken fourth, but it's been incredible from the players. We weren't thinking about who we would play, it doesn't matter. It's a challenge for anyone.
We're in good shape and we'll look forward to it. Two big stadiums, two good clubs – two good teams. It's got the makings of a really good tie."
On players missing or injured
"We'll concentrate on our preparation – we're all sorted schedule wise," he said. "Yates has a shoulder strain. Cook is out with his head. Scott has been ill but was on the bench. Jack's groin was bothering him, and Brennan needed a rest.
"What was important was not to decrease player availability for the playoffs – we've had nine games in a month. We didn't want too many risks today."
On whether he had enjoyed his time at Forest this season
"I don't think enjoyable is the word for any aspect of this job! I can't think of anything else than finishing the season today. We gave automatic a really good go and by doing that we've managed to get playoffs.
"They are brilliant the playoffs – they're unique and we want to get excited about them. It'll be two huge attendances in both games.
It's been a brilliant campaign, but we now need to focus on the next part of the season."