Danny Ings' determination to return to first-team action for Liverpool this season has earned glowing praise from manager Jürgen Klopp.
The Englishman has yet to feature under the German after sustaining an anterior cruciate ligament injury in training last October just days after he had made his international debut for England.
That maiden appearance for his country followed on from the striker's encouraging run of performances which saw him net against Norwich City, Carlisle United and Everton within five starts.
Liverpool earlier this week learned that the 23-year-old will cost them £6.5 million upfront and £1.5 million in add-ons after an independent tribunal settled the fee that they owe Ings' former club, Burnley.
Though the Reds' No.28 has yet to play under Klopp, his rehabilitation is coming along excellently and the manager is hopeful he may be able to hand Ings a welcome return before the end of the season.
Reds will "see what happens" with Ings before end of season
"That's very good news," insisted Klopp on the topic of Ings' return, explaining that he has seen "a lot of his sessions in the rehad department" and saying that he has "looked really good for a few weeks."
Asked about the tribunal at his side's pre-match press conference ahead of this weekend's trip to Swansea City, Klopp said that he hadn't heard about the tribunal until recently, adding: "I'm not a specialist and can't say anything about the amount of money or something like this. We respect the decision, that's what I can say."
Instead, the Reds boss declared that he was more interested in that "the player is close to being available hopefully." Ings completed a full training session with the club's Under-21s on Thursday as he continues his recovery from surgery on his lengthy injury.
Klopp revealed that the Reds "have to see" when he will be available, admitting that he "didn't see the session" Ings took part in but that he will "have to speak to the U21 coach and Danny."
"We have a few games to play and we'll see what happens," he continued, saying that the club will assess whether there is "an opportunity [for Ings to play] this season and if we should try it then or not."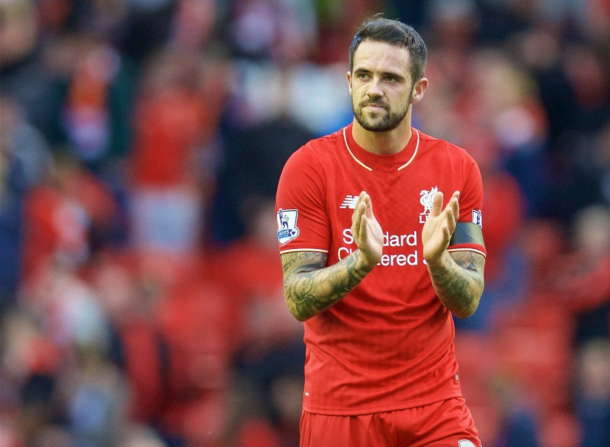 However, Klopp suggested that there is no pressure on Ings to return before the end of the current campaign, saying that they will see "if he should use the summer break for improving everything and then he will start 100 per cent in pre-season."
The manager called it a "very good" situation for the club, saying that "this new point of development with being back in training" is "very good for him [Ings]" because he is "a great guy."
Klopp rued how he has only had "half an hour with him on the pitch" which he called "so unlucky I can't believe" but said since October he has found out "much more about him as a person than as a professional football player."
He insisted that if Ings is "as good as a player as he is as a person" then they "can really look forward to seeing him on the pitch" as he told journalists that his character and drive will assist him in his return from such an extended spell on the sidelines.
Gomez's injury return might require more time
"It can help you build character for sure," said Klopp, who admitted it can be "a very difficult moment in your career" getting injured at such an age.
However, Klopp is confident that Ings "already had a good basis on the character side" before the injury and said "now, 100 per cent, he has developed" which he believes is a similar situation for Joe Gomez.
The young defender, another who signed only last summer and thrived in the early stages of the season before succumbing to a similarly severe injury, has an injury which is "a little bit more complicated" and will "need a little bit more time."
But Gomez is "the same kind of guy" as Ings according to the boss, who said it is "really good" to have the two at the club - saying they've had "a lot of good moments" off the pitch with the pair and that the club are "waiting for their comeback on the pitch."