 37 seconds. That's all it took for Divock Origi to make an impact as he came off the bench on Sunday. A delightfully weighted ball from Phillipe Coutinho sent the Belgian racing away. His pace gave him the advantage and he finished coolly past Mark Bunn to give Liverpool a 4-0 lead. The young Belgian was back amongst the goals and was impressive.
Origi was beginning to hit form until he was hit with back-to-back injury problems through January. A hamstring problem saw him exit the home win over Leicester early and then Jürgen Klopp confirmed his spell out on the sidelines would be another month extra when he underwent knee surgery midway through January.
It was a blow for Liverpool as with Danny Ings sidelined for the foreseeable future and Daniel Sturridge at that point still struggling to get himself fit, it left the onus on Christian Benteke to perform and in the end Klopp reverted to Roberto Firmino as his main striker because of Benteke's struggles.
Belgian looking better and better since injury return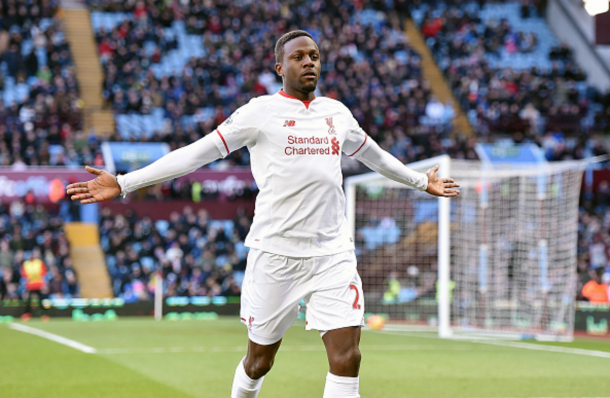 Origi returned from injury alongside Sturridge and both came off the bench in the FA Cup replay against West Ham. Whilst he struggled to get up to speed with the pace of the game initially, during the extra time period he looked like he was getting back to his best with some good runs down the wing as well as some good touches.
Then against Villa he looked strong and quick, as if he had never been away from the first-team, where - before injury - he was beginning to impress. He was always on the front foot and showed he could come short for the ball as well as stretch the back-line, mixing it up and causing the Villa defence no end of problems.
Origi has looked fit, strong and hungry since his return and I thought it was interesting that Klopp brought the Belgian on ahead of his international teammate on Sunday. It has been well documented that Christian Benteke is struggling and has been without a goal for a long time. He hasn't managed to fit into the Klopp system thus far and his form has meant he has come in for heavy criticism.
With the return of Sturridge, the England international will always be the number one choice for Liverpool when fit. Every time he starts a game for Liverpool the team looks so much more fluent and he is a constant goalscoring threat Liverpool have massively lacked this season. That leaves it a fight between who is the second option, Origi or Benteke.
Benteke has become a massive source of frustration for Liverpool fans because of his inability to stretch a defence, as he likes to come short and offer for the ball and doesn't possess the same amount of pace as Origi or Sturridge. He has been known to slow the pace down of attacks and he isn't quick so doesn't test a team by running the channels and creating space by forcing a defence backwards, as the likes of Coutinho and Roberto Firmino like their forwards to do.
Origi gives Reds what they miss without Sturridge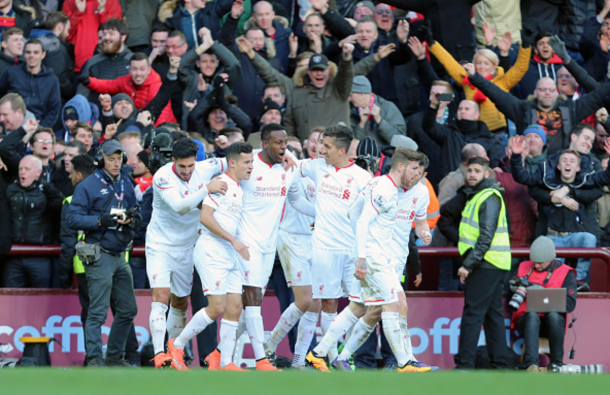 Origi, on the other hand, provides that pace in behind. You wouldn't have seen Benteke run in behind the Villa defence like Origi did for his goal. Even if Benteke had made that run, you'd have backed him to either miss the one-on-one because his confidence in front of goal is so low, or he would have got caught up by one of the two centre-halves.
Both players can hold the ball up well and are a threat in the air. However, when you consider that Benteke has already been replaced by Firmino as the first-team striker then it's not surprising that Origi would have a great chance of being higher up the pecking order if he continues to stick the ball in the net.
It is still early days in Origi's comeback and Aston Villa were extremely poor defensively, but the signs are certainly there. You see the developments the 20-year-old has made since the start of the season, not just technically but also in his game intelligence. At such a young age it can only improve and his potential is there for all to see.
In the system that Klopp wants to play, which includes a high press and quick counter attack with a striker who can stretch a defence as well as hold the ball up, Origi definitely fits into the system better than Benteke. Even though Firmino has filled in relatively well up top, you feel that if Origi can continue his form then he will be next in line behind Sturridge, and Benteke will therefore find game time even harder to come by.
Jürgen Klopp now has a wealth of talent in forward areas with everybody returning from injury. Ideally, Klopp will be using the front three of Sturridge, Firmino and Coutinho more often than not but if injuries occur, especially to Sturridge, then you would back Origi to replace him rather instead of Benteke.