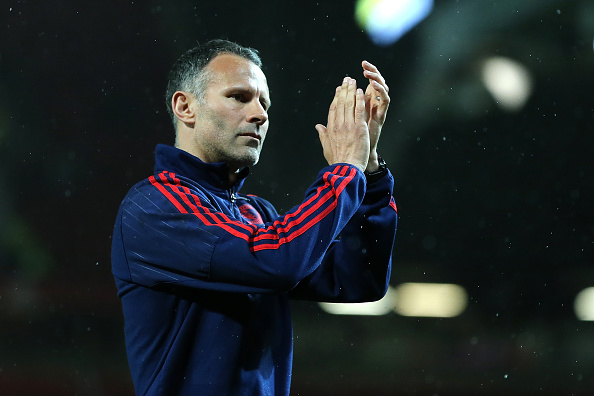 According to reports, after 25 years in and around the Manchester United dressing room, both as a player and more recently in a coaching role, Ryan Giggs looks set to leave Old Trafford to fulfil his dream of becoming a manager at the highest level possible. This follows the recent appointment of Jose Mourinho as United manager, and Giggs only being offered a downgraded role after previously being the club's assistant manager under Louis van Gaal.
What next for Giggs?
Having very little experience in management, it is obvious that Giggs would have to find a club lower down in the Football League before potentially building his way up to the highest level.
According to the bookies, the Welshman is set to become the new manager of Bolton Wanderers, who have just been relegated to League One after a disastrous season involving many financial difficulties. Sky Bet have Giggs down as clear favourite for this job at odds of 1/4.
An ideal fit for the Welshman?
After a scary season for all Bolton fans in which they nearly went out of existence due to their financial difficulties, they can now look to rebuild under their new owners in the third division of English football. Given the fact the club is now looking to rebuild their stability and look to get back up the football league, this could be the ideal job for Giggs in his quest to become to the best manager he possibly can.
With Bolton also being very local to Giggs' current home in Manchester, it will mean that the former United captain won't have to relocate. In the past, the changing of location has affected both players and managers badly and meant that they have been unable to perform to their full potential, a problem that he would not have.
What will United be losing if Giggs does leave?
Many United fans believe that the departure of Ryan Giggs would have a bigger effect on the club than maybe expected. United would firstly be losing the presence in the dressing room and the effect that he would have on the younger players as they look to break into the first team. It was reported that Giggs was offered a job in the United under-21 side under Mourinho to try and keep a figure of his stature inside of the club.
United would also be losing the tactical awareness of Giggs that previous manager Louis van Gaal had praised on numerous occasions. After working for so long at the top level of English football, the Welshman is undoubtedly one of the most knowledgeable people in the Premier League and United could miss this experience. Or does Mourinho have enough experience of his own to have the same effect as Giggs?
A final thing that United could potentially be losing is the presence of somebody with some much knowledge of the club, and how it is expected to be run on a daily basis, including things such as ensuring the development of the youth team into the senior team set-up. With the exit of Giggs, it could mean that Mourinho has nobody in his coaching staff who has long term experience of how the fans and board expect the club to be run. That could be a stumbling block for United going into this new era.