Swansea City manager Francesco Guidolin has been admitted to hospital with a chest infection, meaning will miss tonight's game between the Swans and Arsenal, the club have announced.
The coach has been struggling with illness for the last week or so, with him missing a couple of days on the training ground last week because of the infection.
He was well enough to be in the dugout on Sunday at White Hart Lane as his side lost 2-1 to Tottenham Hotspur, but first team coach Alan Curtis assumed media duties both before and after the fixture.
However, his time off clearly was not enough as the condition appears to have worsened, with him now having been referred to a respiratory specialist, the club confirmed.
Guidolin to remain in hospital to recover
Ahead of tonight's 19:45PM kick-off at the Emirates, Swansea City took to their official website to announce that Guidolin would not be present for the match.
The club explained that their manager has been "struggling" with the chest infection for over a week now and so, "after failing to respond fully to medical treatment," he was "referred to a respiratory specialist" in London today.
After the treatment, the specialist felt that "the best course of action" was for the coach to stay in hospital "for a few days" in order to recover and "receive further treatment."
However, the situation is not a serious one, with Swansea explaining that Guidolin is in "a comfortable position" and that he should be back on his feet soon.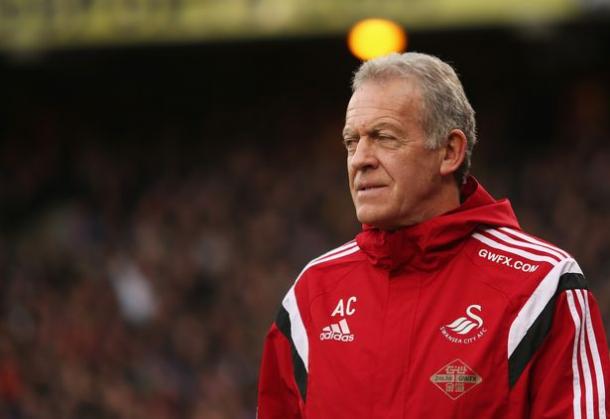 Three points - the perfect cure?
Speaking ahead of tonight's clash with Arsenal, Guidolin this week said that he was looking forward to seeing Alexis Sanchez again and perhaps taking his shirt after the match.
However, he stressed the need for victory, whilst Curtis has stressed the importance of not losing tonight.
Whilst the Italian watches on from his sickbed, he will hope his fellow coach can stand in and do a good job in order to strengthen Swansea's survival bid.