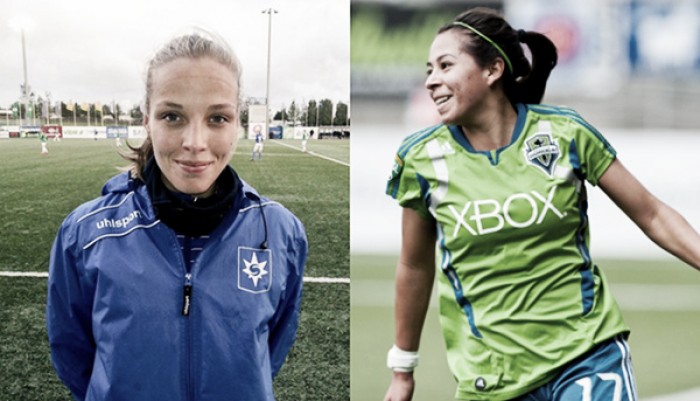 KIF Örebro continue to perform well in the transfer window ahead of the 2016 Damallsvenskan season.
Having signed 34-year-old Canadian forward Melissa Tancredi earlier this week, they have now added Icelandic defender Anna Björk Kristjánsdóttir, who was playing in her country with Stjarnan, and Mexican attacking midfielder Véronica Perez, from Canberra United in Australia, to their squad.
Verónica Pérez: New experience in a European team
The American-born Mexican international, Perez is an attacking midfielder who played for the University of Washington Huskies and was twice named in the All-Pac-10 second team. Pérez left the University of Washington ranked in the all-time top-10 in several categories, including third in shots (194) and games played (83).
The 27-year-old was the 37th pick overall in the College Draft in America's old Women's Professional Soccer league, selected by the Saint Louis Athletica in 2010.
Having dual nationality, she chose to play for Mexico at senior level after playing for the United States at under-23 level. The attacker would then score against the USWNT in Mexico's 2-1 victory in qualifying for the 2011 World Cup in Germany. The goal ensured Mexico reached the World Cup after 12 years of absence.
Perez has previously played in Europe too. During the summer of 2012, she and her Seattle Sounders teammate - and fellow University of Washington alum - Kate Deines, played for Stjarnan, Kristjánsdóttir's former club, in Iceland's top division. The team won the Icelandic Women's Cup after a 1–0 win over Valur.
After playing for the Western New York Flash and the Washington Spirit, clubs of the NWSL, Perez's transferred to Canberra United to play in the W-League - for whom she has three goals this season. Perez also played at this year's World Cup and scored Mexico's goal in their draw against Colombia.
Anna Björk Kristjánsdóttir: First experience outside of her country
Kristjánsdóttir began her career at 15-years-old with KR and, after five seasons, she moved to Stjarnan, where she has been since 2009.
The player won the Úrvalsdeild in 2011, 2013 and 2014 and the Icelandic Women's Cup in 2012 and 2014. She and Perez actually played together for the team in 2012 too.
Her contract with the Icelandic team was due to end in October of next year, but she has decided to leave ahead of its expiry to join Örebro.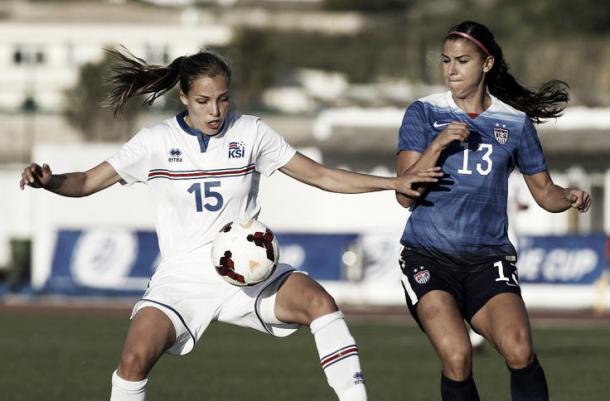 Kristjánsdóttir went to Euro 2013 in Sweden, but did not play a game, still slowly integrating into the senior team after playing for all of Iceland's youth sides.
She made her full debut in 2013 against Serbia in a World Cup qualifier and, since then, has already made 16 appearances and is frequent presence in Freyr Alexandersson's squads.
Manager thrilled with new signings
Örebro manager George Papchristou told the club's official website of his delight with the new signings, highlighting the experience that they will add to the team.
"Anna is an experienced, tall and athletic defender who has played in both national teams in club teams. She is a player who is keen to win and now wants to take the next step in her career with us. Veronica is an experienced midfielder, with experience of clubs in the United States, Iceland and Australia, and not least in the Mexican national team. She has high quality, easily understands the game and is a player who can create opportunities."
The team also announced on its official website the contract renewals of three players in their squad - goalkeepers Mimmi Paulsson Febo and Lina Domberg, as well as fullback Jennie Wecksell, all extending their stay with the club.