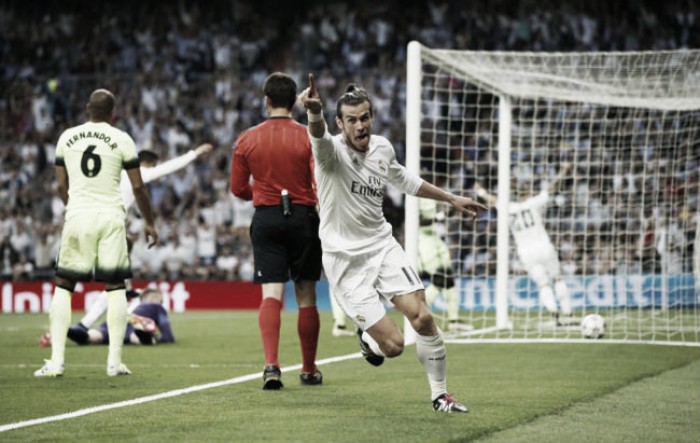 Everything was to be played for at the Santiago Bernabeu Stadium in Madrid as Real Madrid hosted Manchester City in the second leg of the UEFA Champions League semifinals.
The English side has never been to a final of Europe's biggest competition while Los Merengues were looking to return to the final for the first time in two years by reaching their 14th final and the match was not to disappoint.
Tense first half
The majority of the chances came to the hosts in the first half, as Zinedine Zidane's men attacked more in comparison with their English counterparts. The first big chance came in the 13th minute when a ball was played to Dani Carvajal. In that moment, the Spanish right-back was able to deliver a good ball to the returning Cristiano Ronaldo, who had missed the first leg in Manchester due to injury. Ronaldo's attempt on goal, with his trademark header, had too much power on it and it went wide of Joe Hart's goal.
Nevertheless, Real Madrid were able to draw first blood and get their opening goal inside 20 minutes from an own goal by Fernando. As Carvajal played a ball to Gareth Bale, after the Welsh winger made a good run, he was able to shoot the ball from a tight angle past Hart to make it 1-0, however it went down as a deflection from the aforementioned Manchester City midfielder.
The home team almost went 2-0 up from Pepe just 15 minutes later but was then ruled off for offside as following Toni Kroos' free kick. The Portuguese center back was able to score past Hart but went ahead of all the City footballers just as the German whipped his ball into the box.
Manchester City's first big chance came inside the 44th minute when Fernandinho was able to get his first touch and off a good strike when free onto goal, his attempt on goal from the left of Keylor Navas' goal, but it went wide and out as it hit the post.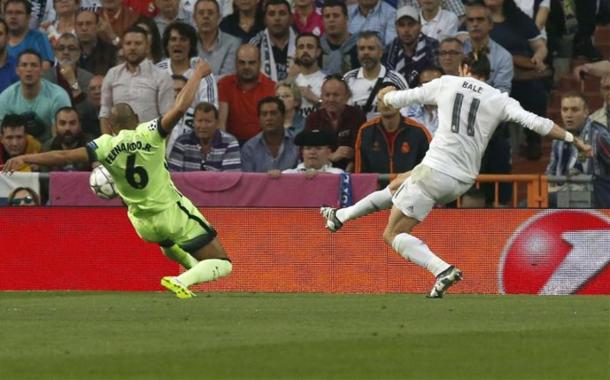 Road to Milan
In the second half, the play was a bit sloppy from both teams as one side looked to for a goal to send themselves to a maiden final while the other was just holding on for the remaining 45 minutes. Still, the hosts continued to be more attacking and created much more chances onto goal.
The first big chance of the half came in the 51st minute, as Jese, the man who replaced Karim Benzema as the striker in this match, was free onto goal but his shot went wide and out of Hart's goal. Eight minutes later, a shot from Ronaldo had a chance onto goal and almost made it 2-0, had it not been from an amazing save by Joe Hart to keep it at only one goal for Madrid.
Manchester City desperately needed a goal and with just a few minutes left in the game, Sergio Aguero had a good chance in the 89th minute with his dipping shot but it went wide of Navas' goal. The Citizens were unable to get anything after that as Real Madrid advanced to their 14th final and will play against their rivals Atletico Madrid in the Madrid derby at the San Siro in Milan on May 28. It'll be only the third time in 11 years that a final has been repeated in a span of two years since Liverpool and AC Milan's meetings in the final in 2005 and 2007 and FC Barcelona and Manchester United's meetings in 2009 and 2011.