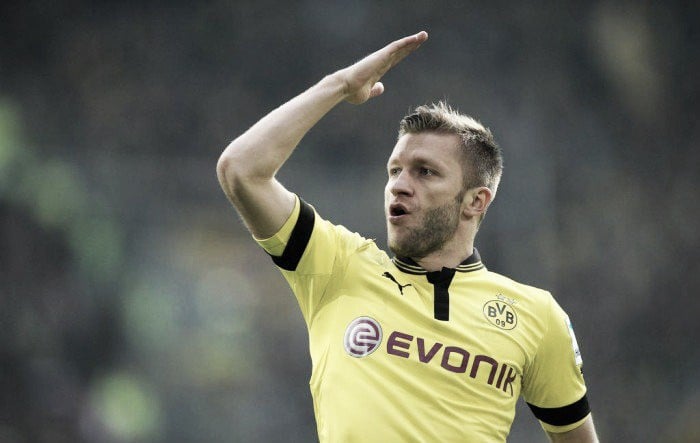 Borussia Dortmund officially confirmed today that Polish winger Jakub Błaszczykowski would be signing for VfL Wolfsburg.
The transfer of Błaszczykowski becomes the most recent singing for the wolves, who have now put pen to paper with six players in total this summer.
Due to the moves relevance, the fee involved in the transfer of the 30-year-old remains undisclosed.
"He is an enormous benefit to the team."
On the topic of the transfer, Head Coach Dieter Hecking has expressed his excitement regarding the prospect of what his new player will bring, stating: "Błaszczykowski significantly increases our flexibility in terms of attacks on the right-hand side of the pitch," also relating to how his introduction will allow the club to reach its goal in "qualifying for international football again."
Hecking rounded off his statement saying "He is an enormous benefit to the team."
In many ways you can understand the significance of the transfer for VfL, the right-side of attack was one of the main areas of weakness in the 2015/2016 campaign due to a lack of strong options, contrasting completely to the left which was dominated with the presence of Julian Draxler.
Considering now the addition of Błaszczykowski, Wolfsburg should be able to provide a threat on both sides of attack, in turn creating the potential for them to become an even more scary team to face.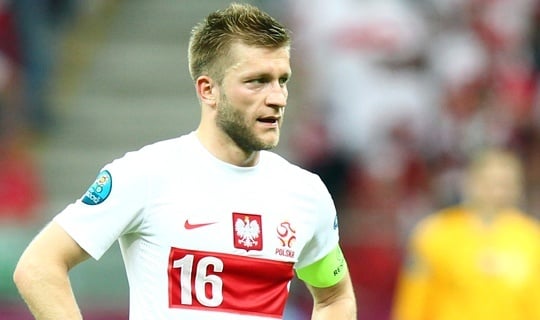 A catalogue of experience and success
Following his early career in his home country of Poland, Błaszczykowski, also known as "Kuba", moved to Borussia Dortmund in 2007, making 197 appearances at the heights of German football, whilst scoring 27 goals and making 43 assists in total at the club.
His most triumphant achievement in his career is arguably making it to the UEFA Champions League final in 2013. However, you could also suggest winning the Bundesliga title in 2011 and 2012 is further up there in his personal accolades.
Nevertheless, what Błaszczykowski brings to Wolfsburg cannot be understated.
More recently, the 30-year-old spent last season on loan in Italy with ACF Fiorentina, before starring for Poland this summer at the UEFA EURO 2016 competition in France, with two goals and an assist making head turns across the world.