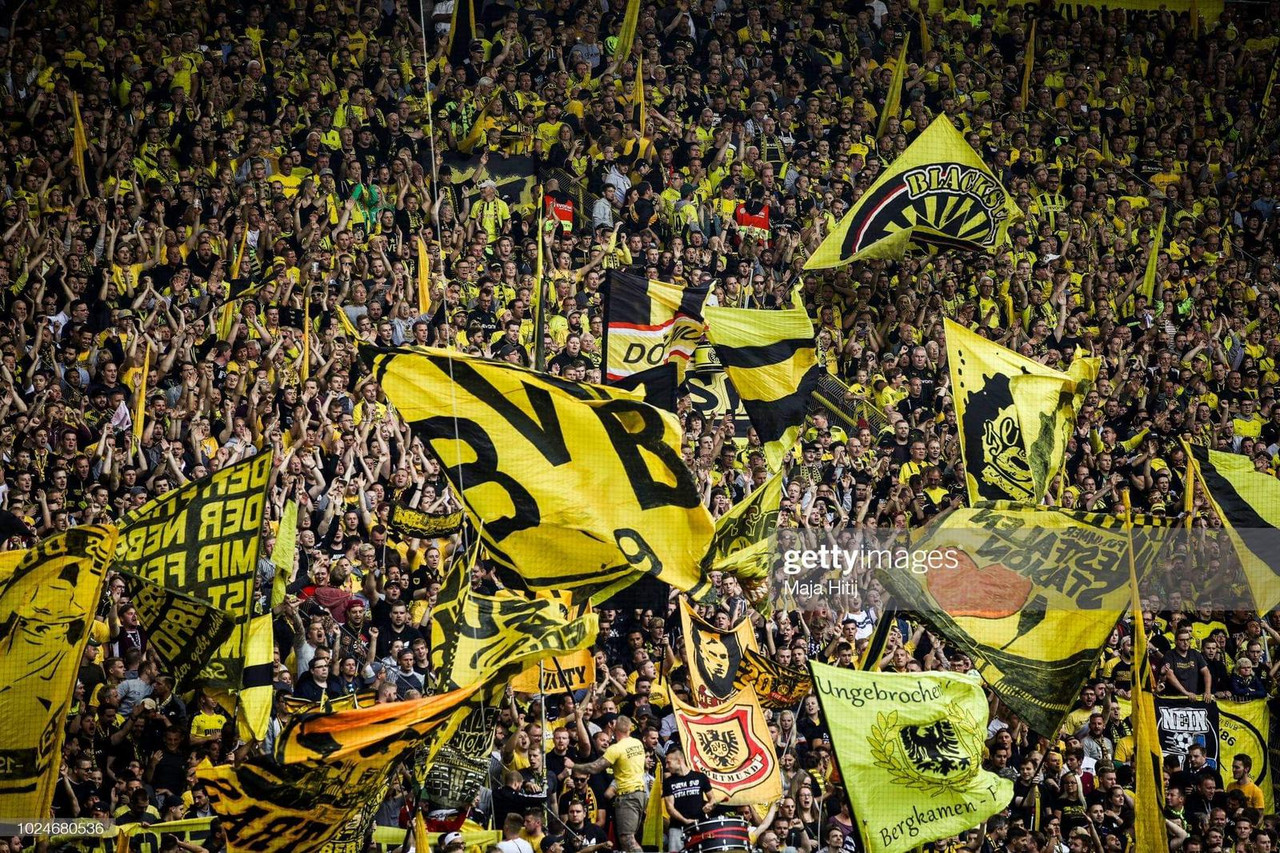 A lack of consultation with fanbases
As such a vital part of the game, fans and supporters groups see themselves as protectors and custodians of football as well as offering the best true representation of the sport's culture, past and present. With the 50+1 rule - in which fans are able to take majority control of a club's voting rights - an integral part of German football and part of an idyllic world for many fans across Europe, more effort from clubs is wanted by organised fangroups to ensure decisions are made for those who will be with the club for generations.
As part of their official statement against their club's involvement, Manchester City's Official Supporters Club said: "it has been created without the knowledge or input of any Supporters Groups and once again shows those involved have zero regard for the game's traditions."
"This competition is being created behind our backs by billionaire club owners" said the Football Supporters' Association - a national organisation fighting for the rights and views of football fans across England and Wales in a similar statement.
The perceived death of meritocracy
The format of the Super League consists of 15 established clubs who, regardless of success, will be assured a place in the competition. Five other clubs will be invited to join each year based on their performances over the previous season, stunting the levels of meritocracy in a sport full of qualifications, promotions and relegations according to fans.
"This represents the death of everything that football should be about" said the Arsenal Supporters Trust in a statement on Monday. "As fans we want to see Arsenal play in competitions based on sporting merit and competitive balance."
"A breakaway Super League will not only stamp on football's competitive ideals" said Liverpool supporter group Spirit of Shankly, "but will take with it LFC's history and stature, tainting our name, for what? The pursuit of money."
An extensive statement from Atletico Madrid's main ultras group, Frente Atletico, also pressed on this issue with the group exclaiming: "When the real engine of this sport are the supporters, they should be taken into account."


Decisions being made by those at the top for profit, and profit only
"This development of 'more more more', which is also driven by clubs with a lot of debts, ensures that it is becoming further and further removed from what football once was" explained Harrie Timmermans of the PSV supporters association in an interview with Dutch organization NOS.
One of the biggest criticisms towards the new Super League is to the extent in which it will financially benefit clubs and owners who are already at the upper levels of the game based on monetary value and resources.
Thanks to financial support from JP Morgan, a US-based investment bank, the 15 member clubs are set to receive a cumulative total of 3.5 billion euros, leaving fans to wonder if the money is needed for these already established superclubs and their respective owners.
"The so-called international "top clubs" have disclosed what everyone already knew: It is about more and more money, control of football and guaranteed access for so-called 'top clubs'" explained Unsere Kurve, a collective of active German fans.
It is within this financial issue where the most criticism has been met from wider fanbases and, as well as PSV, other clubs who are not yet involved in the Super League are quick to denounce the focus on extreme wealth.
"The primary focus is no longer on fair, sporting competition but on financial security and profit maximisation for 15-20 handpicked clubs" said Bayern Munich's Sudkurve in a statement via the club's Nr. 12 fan collective. Bayern's Der Klassiker rivals, Borussia Dortmund, have also seen their own organised fangroup make a statement with the club's Sued Tribune describing the project as: "a league that breaks the fundamental principles of performance in football and fair competition to maximize profits."
The supporter associations of each of the involved Premier League clubs have urged their respective sides to remove themselves from the Super League project, while supporters groups across the continent are asking their teams to not be drawn into the project where three permanent member clubs are yet to be announced.