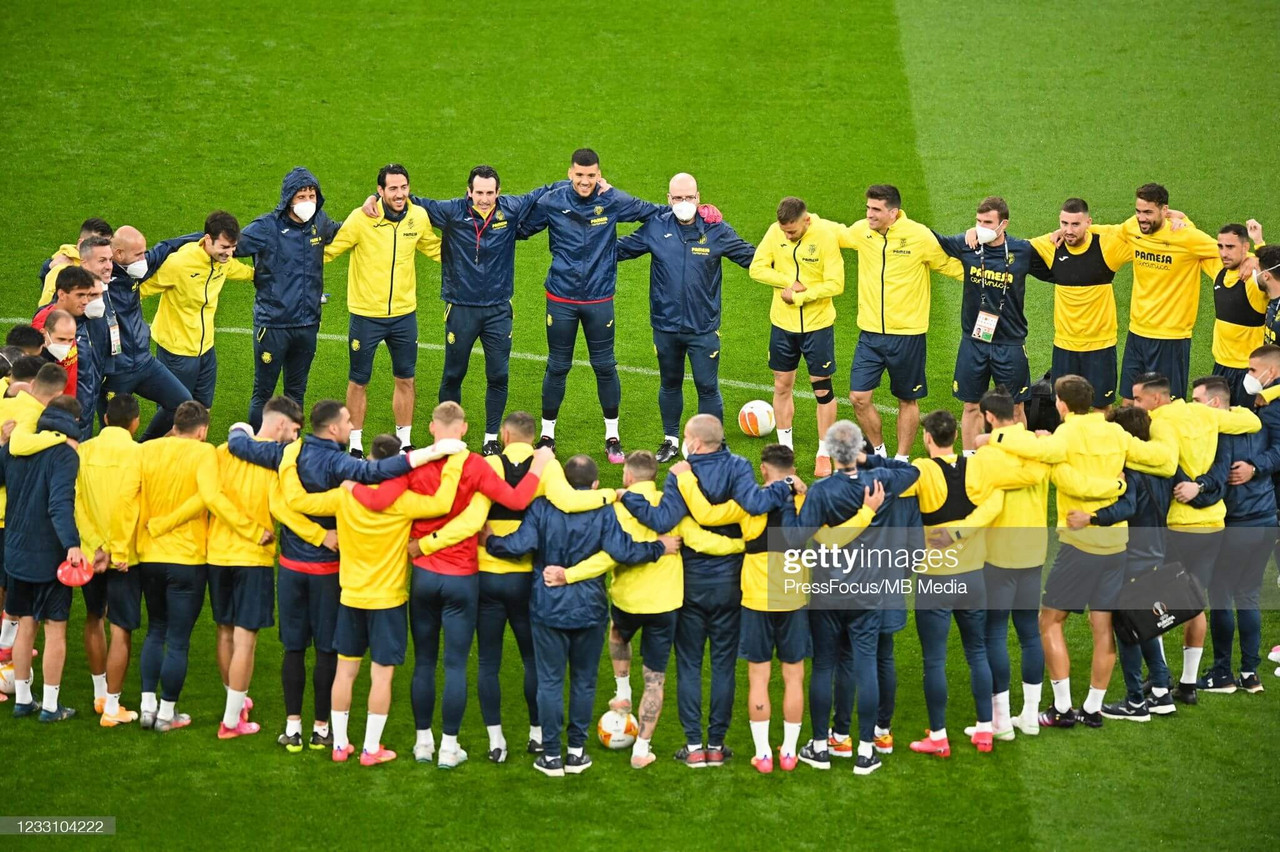 Unai Emery knows a thing or two about the Europa League: he won it three times in succession with Sevilla between 2014 and 2016. But this is a new experience for him and Villarreal. In his first season as manager of the Spanish club, he has taken them to their first ever final.
In Gdansk, Poland on Wednesday evening Villarreal will face Manchester United, who are vying for their first trophy under Ole Gunnar Solskjaer. There is no doubt who are the favourites, and it is not the team from a small town in south eastern Spain, but there is also pressure on the first-time finalists.
A 2-1 defeat to Real Madrid on the final day of the La Liga season saw Emery's team slip to seventh in the table, out of the Europa League places, and into the newly created sphere of the Europa Conference League. Hence, victory in this final will not only ensure the biggest trophy in the club's history but also a place in next season's Champions League.
Pressure has been mounting on Emery, whose first season at the club has not been without issue, and there have been claims that he has not got the best out of a squad which was enhanced in the summer by the arrival of Dani Parejo and Francis Coquelin to play alongside promising central defender Pau Torres, leading striker Gerard Moreno and club captain Manu Trigueros.
"We don't think about the consequences of not winning," Emery admitted. "We control the play, the work, the ideas on the pitch. The bit after a final, win or lose, comes whether you like it or not and this isn't the time to think about that. I feel a duty to the club president and everyone who's built this small community into a great club."
Europa League expert
Emery last reached the final of this competition two years ago when he took Arsenal into a final against Chelsea which they lost, the first time that the Spaniard had been on the losing side of a European final. He knows how to not only advance to the latter stages of this cup competition but also how to neatly pack the silverware into his suitcase for the trip back home.
Villarreal did take their eye off the ball in the latter weeks of La Liga, they made wholesale changes for the Madrid game on Saturday with their focus shifting to this game of a lifetime. Emery's video analysis room will have been in overdrive in recent weeks, trying to get to grips with their English opponents. Villarreal defeated Emery's previous club, Arsenal, in the semi-finals but United will offer a more challenging task altogether.
"Every final is different," he added. "In the previous ones I've coached I've started with a team which was favourite and one which wasn't. But that's all in the 'pre'. Tomorrow, we find ourselves bursting with pride and good attitude and we have proven that we are a consistent team.
"United, at their best, can beat anyone. But we have our 'pros'. We've analysed United closely and the key is to take our opportunities when they come. We have to try and impose ourselves in phases of the game but above all try to combat the areas where we know they are strong and try to nullify them."
'Time for something special'
Key to a Villarreal triumph in Poland will be Torres who has excelled at centre-back for his hometown club and has been earmarked for a move away. The 24-year-old has been a constant in the team this season and been involved in keeping 13 clean sheets and many more instances of preventing opponents from getting close to Villarreal's goal.
"Luckily the coach has often won this competition; he'll prepare us well, we'll be totally confident in his plans," Torres said. "We are facing an important match but the motivation and the hunger we have will quell any nerves any of us might have.
"When you are in the final it's inevitable you play the best opposition. But we'll be calm. We've seen the videos and we know their strengths. I've played against Germany, we knocked out Arsenal, I train every day with Gerard Moreno who's one of the best in Europe, so we'll be ready."
"After so many years of the club working hard it's on us to play this final, to do this for all the various generations of players who developed at the club. It's time to do something special."