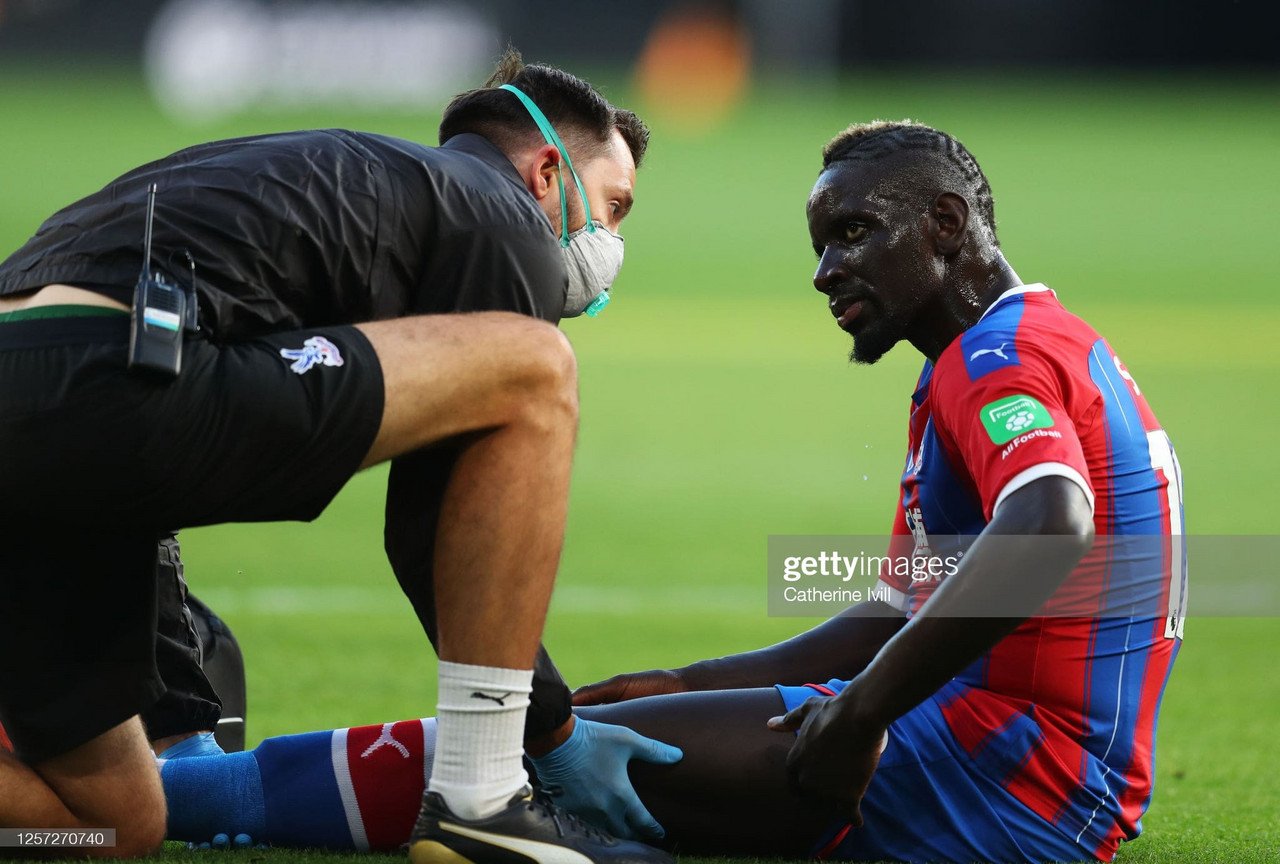 Since making his move a permanent one in the summer of 2017, Mamadou Sakho's Crystal Palace career has been plagued by injuries.
The now 31-year-old has only completed three 90-minute games of football this campaign, and he has been out of action since coming off at half time in the 1-0 FA Cup defeat to Wolves in early January.
Sakho was sent to Dubai for his rehabilitation on the subsequent thigh injury he sustained against Wolves, however, he has since returned to France to complete his recovery.
When asked whether Sakho, who was a key component of Roy Hodgson's early tenure at Selhurst Park, could be back before the end of the season, the 73-year-old said, "At the moment, he is still very much involved in his rehabilitation."
He added, "I don't think we will see him back with us to really monitor that rehabilitation as we would like before the beginning of April. Then we will have to see how he is."
"Even if he is technically fit, in the sense that the injury doesn't stop him anymore from taking part in modified training sessions to begin with, then building up to the full training sessions we will be going into April."
He added, "If we are going to see him (Sakho) at all, I think it will be towards the latter end of the season."
Contract conundrum
Sakho, who earns in excess of £100,000 a week, is also one of the 11 players who are out of contract come the summer.
Before suffering his injury, the former France international was subject to interest during the winter window, with both West Bromwich Albion and OGC Nice rumoured to be keen to take Sakho off Palace's substantial wage bill.
However, any deal was shattered by Sakho's constant injury problems.
Hodgson added, "As one of the players out of contract, he will be one of the names that will obviously be up for discussion with the club, as to whether or not his contract is extended.
"At the moment, that is very much a question for Steve Parish, the American owners and Doug Freedman and I am certain they are going to monitor the situation first with him, to find out what he is like when he comes back."
While Sakho is unlikely to return to any form of first team action this season, Hodgson did confirm that he was 'optimistic' that talisman, Wilfried Zaha, would be back for the game against Tottenham Hotspur on Sunday.