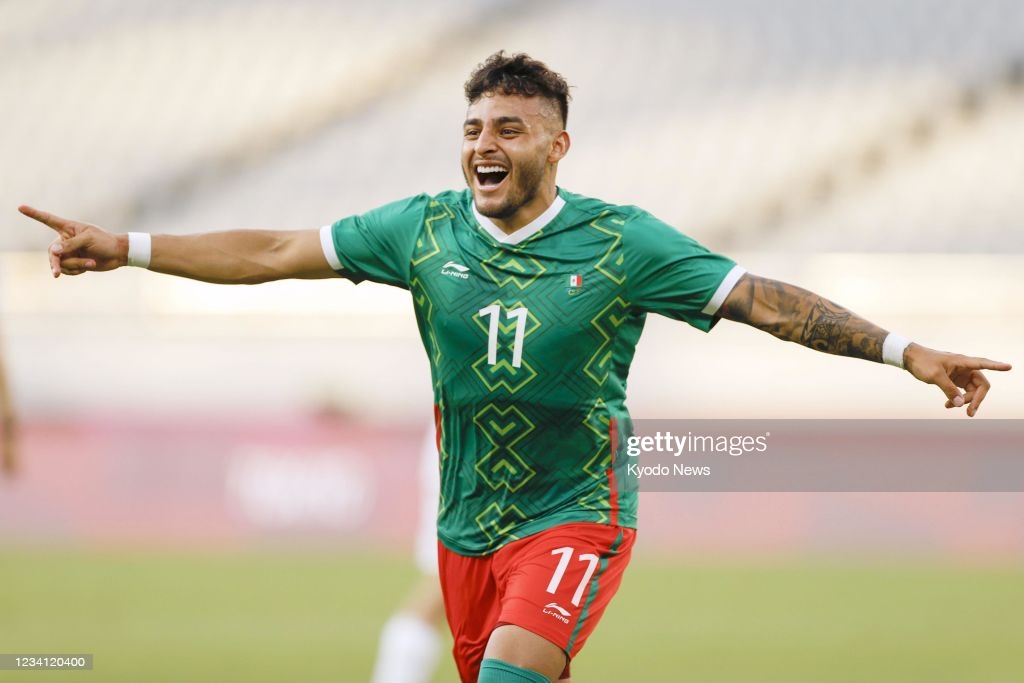 The Mexican National Team is not in the semifinals of the Tokyo Olympic Games by accident, and thanks to Jaime Lozano's talented squad, they have a realistic chance of winning the gold medal.
One of the players who has become popular amongst the football experts over the past two weeks is the Mexican winger Alexis Vega, who has showed how great of a player he really is.
Tokyo productivity
Vega, a 23-year old Mexico City native, has recorded two goals and two assists in four games in the international competition, leading them to the final four.
#Olympic | ✨ That touch ✨#Tokyo2020 | #FMFporNuestroFútbol pic.twitter.com/Vhmcl9v0z5

— Mexican National Team (@miseleccionmxEN) July 28, 2021
'El Tri' will now face Brazil for a spot in the final round.
This is nothing new, considering that in order to qualify for Tokyo, Mexico had to win the 2020 CONCACAF Olympic Qualifying Championship. 'El Tri' ended up winning the competition, and Vega was awarded the Golden Ball for best player and included in the tournament's Best XI.
Vega was also considered by the FIFA as one of the four best players of the Olympic Games group stage.
🚨 ⚽️ 🗳️@Hegazi | @EFA | @ittihad | @jfa_samuraiblue | @realmadrid | @richarlison97 | @CBF_Futebol | @Everton | @Alexis_Vega9 | @miseleccionmx | @Chivas | #OlympicFootball | #Tokyo2020

Which of these players was more impressive in the group stage?

— FIFA.com (@FIFAcom) July 28, 2021
Characteristics
Alexis seems not to be afraid of the spotlight, and after becoming the most expensive transfer ($9 million) in the history of Chivas de Guadalajara in Liga MX, he seems to be more ready than ever to play European football.
He may not be going to a top European club straight away, considering Mexican teams tend to sell national players for a high price, but don't get it twisted, his talent is unlike any other.
#Olympic | #JPNMEX | Let's go! 🇲🇽💯👊🏻

We are back and we will keep fighting! 💪🏻💪🏻💪🏻#Tokyo2020 pic.twitter.com/6rrFcO587d

— Mexican National Team (@miseleccionmxEN) July 25, 2021
Over the years, Chivas has been known for sending Mexican players to compete across Europe's top five leagues, including Carlos Vela to Arsenal, Javier 'Chicharito' Hernández to Manchester United, Carlos Salcedo to Serie A's side Fiorentina, and many more.
Vega is capable to play not only as a winger but also as an attacking midfielder, with his speed, dribbling and long shot being his biggest weapons.
With the great performances he's been able to put together in these Olympic Games, it shouldn't surprise us to see Alexis Vega playing European football really soon.