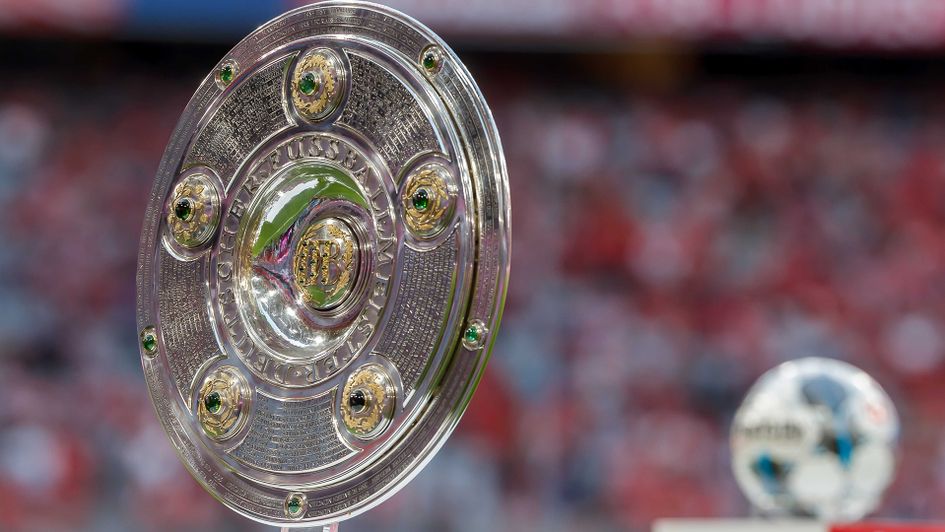 In a recent interview, new League Chief Executive of the Bundesliga, Donata Hopfen remarked that she would not be opposed to a playoff system to crown future league champions of Germany's top division. These comments to a tabloid have prompted debate amongst fans, journalists and clubs alike on whether such a format could be welcomed or be healthy for the German championship.
A new CEO ready to break with tradition
Hopfen took over as the leagues CEO at the turn of the year and has already ruffled a few feathers when she was quoted saying the league would be more attractive if there was more competition at the top end of the division. Perhaps this is something that could be investigated further given the fact that Bayern Munich are on course for a tenth straight league title. Is there a need for more jeopardy at the business end of the season? Bayern's dominance is showing no sign of slowing, so a cup style format could extend excitement with the prospect of many more unpredictable title winners. Over the last nine seasons Bayern have finished on average 14 points ahead of the second placed team which does not demonstrate an equal or entertaining title race. Furthermore, it gives the impression that there is no need watching the league due to an obvious and inevitable outcome.
Rather shockingly most teams who have been approached about this radical reform seem to be opposed to Hopfen's comments. Oddly the main exception has been the champions themselves as Chief Executive Oliver Kahn welcomed a potential new format via a semi-final and final to excite the fans of the division. However, both Borussia Dortmund and Bayer Leverkusen voiced their concerns over the move and would not be in favour despite the fact they would stand to gain the most from a playoff scenario. SC Freiburg's Head Coach Christian Streich also poured water on the idea suggesting that the best team across 34 league games wholly deserves to win the trophy.
What about other leagues?
Interestingly around 12 professional leagues across Europe use similar formats albeit in the main leagues are split in half and categorised as groups to then have another round of fixtures. Then the teams play one another therefore leading to more open title races and less expected outcomes. The Champions League format will also change from 2024 so should the Bundesliga change with the times which is something Hopfen is very wary of and therefore bring in an added element of danger and intrigue for fans. As mentioned, we could see very rare title wins for lesser-known teams in Germany by way of finishing in fourth and winning a semi-final and final. A few teams this season who are battling for fourth spot include SC Freiburg and TSG 1899 Hoffenheim. Wouldn't it be more of a draw for fans across the world if the Bundesliga could be won by anyone?
Fairness vs entertainment
It must be said that frankly this idea or format would be an unfair way of settling a championship given a team could dominate an entire league season and get nothing for it. Case and point Bayern winning the last nine years' worth of titles on average by 14 points, that is a vast gap and maybe it is just down to the rest of the league to catch up or improve. I think the best option touted or used is the one used in Scotland as converting the Bundesliga into two groups of nine would be exciting seeing week on week big clashes such as Borussia Dortmund vs Bayern Munich and Bayer Leverkusen vs RB Leipzig. These fixtures would surely create more fans of the league and generate crucial additional funds for the teams and league. It is nigh on impossible to compete with the money-making machine that is the English Premiership however, there must be a way of ensuring the long term future of this magnificent league.
Football is more than results
Forgetting everything that has been said on the matter the Bundesliga is far more than just the end of the season positions and Bayern becoming champions. It's rich cultural and historical values which come across via the amazing fans and supporter groups make the league one of the best in the world. No matter who wins the overall prize there are a constant stream of bigger stories that unravel each year such as new break out talents and amazing characters. Look no further than Florian Wirtz and the brilliantly enigmatic Steffen Baumgart current Head Coach of FC Köln. The Bundesliga is more than enough in its current format for me as that is the definition of a league, whoever stands tall at the end of 34 games is my champion and always will be.