As the countdown continues to the kickoff of the 2016 edition of the UEFA European Championships, Romania will be looking to tackle their first major tournament in eight years following a torrid Euro 2008 in Austria and Switzerland where they crashed out of the group stage along with upcoming hosts, France.
Things appear cautiously optimistic despite the tough group Romania are faced with, as many fans remain on a high from an excellent qualification process and some impressive friendly results.
How they qualified
Romania qualified for just their fifth ever Euros and their fourth since the fall of communism in impressive fashion, as runners-up in Group F which featured winners, Northern Ireland, Hungary, Finland, Faroe Islands, and Greece. The two-year long qualification process witnessed them grab wins against the Faroe Islands, (who managed to finish above a shockingly poor Greece), Finland, Northern Ireland, and Hungary while drawing the rest of their matches including a late come back against Finland and a goalless draw against Northern Ireland in Belfast.
Paul Papp, Constantin Budescu, and Bogdan Stancu finished joint top scorers for the Romanians with two goals each.
The Tricolorii qualified without a loss, having been one of just four teams in qualifying to do so. The only other teams to do so were Group E winners England, Group G winners Austria, and Group H winners Italy, putting Romania in very good company.
What can be learned from their qualification process?
First and foremost, it's clear that while one of Romania's biggest asset remains their ability to frustrate teams offensively, it's their mental solidity that is the team's best asset on the field. Romania has displayed an ability to hold on to early leads, as well as make late comebacks, having either scored early and held on or scored late to assure points in five of their ten games in qualifying (the other matches having been primarily goalless draws).
The question remains, however, whether or not they'll be able to display these same qualities against higher class opponents including the likes of European giants France and the offensively minded Switzerland.
Since securing qualification in October of 2015, the Romanians have had a mixed bag of results in friendlies as part of their preparation for the tournament. They've grabbed impressive draws against fellow Euro 2016 participants Italy and Spain, including keeping Spain from scoring as well as a win versus minnows Lithuania, but also fell to Ukraine 4-3 in a mistake-riddled goal fest and drawing African side DR Congo. Romania will take on Georgia in Bucharest on June 3 in their final pre-European Championships before jetting off to France for the tournament.
Forward Stancu is in excellent form heading into the tournament, having scored four goals in five games including the winner against Lithuania, but the question remains whether his exploits in front of goal will be enough to see Romania through to the knock out stages.
Manager Information
After taking over for Victor Pițurcă in October of 2014, Anghel Iordănescu the footballer turned senator, returned to the Romanian national team.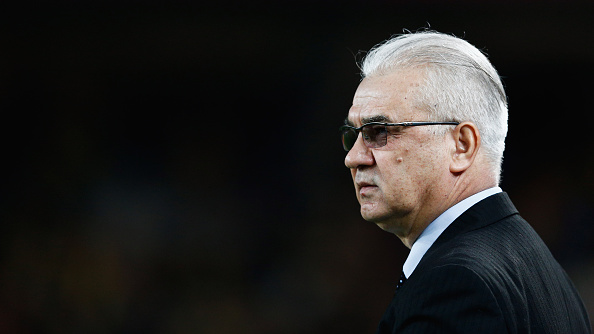 The man from Bucharest is in his third spell coaching the Romanian national team but had been out of football altogether since he coached Al-Ain in 2006, having retired after the season concluded. The 66-year-old was persuaded to come out of retirement and it remains to be seen what the future holds for him following the conclusion of Euro 2016.
Iordănescu's first spell as national team manager from 1993 to 1998 was arguably his most successful, leading Romania to the Quarter-Finals of the 1994 World Cup as well as an appearance at Euro 96 in England and qualification for the 1998 World Cup in France. In Iordănescu's second spell from 2002 to 2004, the Romanians failed to qualify for Euro 2004 despite the presence of growing stars Cosmin Contra and Adrian Mutu as well as established stars such as Dorinel Munteanu, where they finished third in the group, level on points with Norway but having lost out on head to head.
The Romanian isn't afraid to experiment, having played Vlad Chiricheș across the defense in qualifying, switching from one to two strikers and using defensive midfielder, Ovidiu Hoban as a center back at times.
Regarding their 0-0 draw with Spain ahead of the kick off to the Euros, Iordănescu said, "It was a good test. I'm glad that our tactical approach paid off. Spain is still a very good team, but we managed to keep them fairly well under control."
Following the 4-3 loss to Ukraine, Iordănescu spoke both about the squad and the result saying, "I know where we are. It would have been better to keep the period of invincibility. Stop wasting a year or so, exactly 15 matches. Individual mistakes are upsetting. The final part of the game was good."
Strengths
The Romanians had the best defensive record of any team in Euro qualifying, having conceded just two goals in ten games, one better than European giants Spain and England. Backed by Fiorentina goalkeeper, Ciprian Tătărușanu, the defense also features former Tottenham Hotspur defender, Chiricheș former Shakhtar stalwart, Răzvan Raț, and one-time goalkeeper and Champions League legend, Cosmin Moți.
Coach Iordănescu has opted to leave out a number of players with whom he qualified with, both defensively and offensively including right back Paul Papp and centre-back Gabriel Tamaș; however, the defense still looks strong with either Alexandru Mățel or Cristian Săpunaru expected to feature at right back instead of Papp. If the pre-tournament friendlies are any indication, Romania is likely to line up with a back four of Mățel, Chiricheș, Dragos Grigore, and Raț.
Weaknesses
Romania's attack was joint second worst among qualified nations with Hungary and Portugal on 11 goals, with Albania having scored the fewest with 10.
Portugal and Albania, however, were part of the smaller five-man Group I who only played eight games compared to Romania's ten.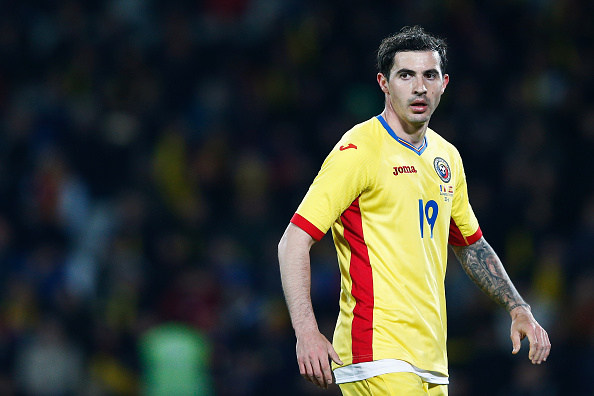 Furthermore, six of those goals came from players who aren't on Iordănescu's 28 man shortlist for the tournament including Papp, Ciprian Marica, Raul Rusescu, and Constantin Budescu.
With Gabriel Torje and Stancu the only players in the squad with more than five international goals to their names, the onus will fall on them as well as playmaker Alexandru Maxim to provide the attacking threat for the Romanians.
Key Players and Possible Wildcards
Vlad Chiricheș: Romania's captain, their best defender, and a threat from set pieces, Chiricheș performance and his ability to organise his defense will be key for the Romanians if they're going to stand a chance against the French and Swiss. At 26-years-old, the Napoli defender already has 40 caps to his name and is likely to add many more in the coming years.
Bogdan Stancu: Romania's joint top scorer in qualifying, the 28-year-old has nine goals to his name in 39 appearances for the Romanians, hardly world class numbers but his height and his ability to play out wide as well as up front make him a value player for the Tricolorii.
Florin Andone: The 23-year-old is likely to be a possible wildcard for the Romanians going into Euro 2016. He has just one international goal to his name, but having finished as the top scorer in Spain's Segunda Division with 21 goals, Andone may just be able to replicate his club form at the international level. Expect him to start up front should Stancu be pushed wide as he has in the warm up matches.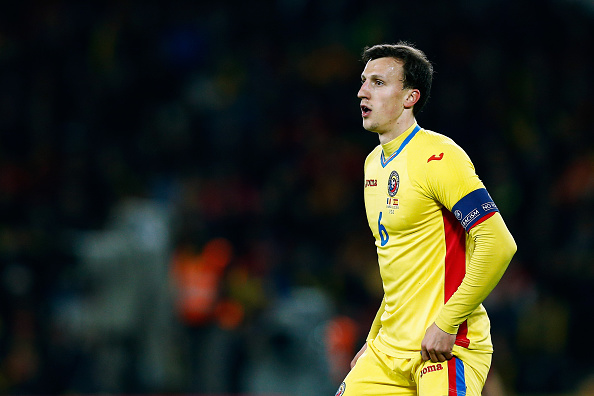 Group opponents and predictions
The tournament hosts are one of the favorite nations to win the trophy. Despite the loss of several players through injury and suspension France continues to look strong and likely present Romania's biggest challenge to success in Group A. While the pressure to succeed may get to the French, the likes of Anthony Martial, Antoine Griezmann, and Dimitri Payet are likely to prove too much for the Romanian defense.
Prediction: 2-0 to France
A team potentially pegged as the surprise of the tournament, the Swiss team is dominated by German and English based players, with outside back who love to get forward and an excellent central midfield but still seem to lack a quality forward with Breel Embolo, while promising, likely still too young to carry the attacking burden for the Swiss at just 19 years old. It speaks volumes that their top scorer in qualifying was winger Xherdan Shaqiri with four goals, should the Romanians shut him and Granit Xhaka down they'll have an excellent shot at a result.
Prediction: 1-1
One of the surprises of the qualifying stages, Albania are one of five nations to be making their European Championship debut in the 2016 edition. Having finished runners-up in the five-team Group I to Portugal, the Albanians scored the fewest goals (10) of any nation to qualify for this year's edition of the European Championships. Lead by French-based captain Lorik Cana, the team is participating in their first ever major tournament and also features Napoli right back, Elseid Hysaj, Taulant Xhaka brother of Switzerland's Granit Xhaka, and U.S. based forward/midfielder Shkëlzen Gashi. With little to no attacking quality, the occasion may prove too much for the young Albanian side.
Prediction: 2-0 Romania
Team News
National team manager Anghel Iordănescu spoke of his concern for not having key members of his squad for pre-tournament friendlies including strikers Florin Andone and Claudiu Keșerü as well as midfielders Andrei Prepeliță and Maxim, and defender Cosmin Moți.
These players will be missing due to the extended nature of the Bundesliga relegation playoffs, the Segunda División season in Spain, as well as the Bulgarian First Division season which all conclude in early June.
Fixtures
June 3 versus Georgia at the Arena Națională in Bucharest.
June 10 versus France at the Stade de France in Saint Denis.
June 15 versus Switzerland at the Parc des Princes in Paris.
June 19 versus Albania at the Parc Olympique Lyonnais in Lyon.