It will have been just the 21,178 days that Wales have waited to kick a ball in an international tournament when they kick off against Slovakia on June 11th. Almost 58 years. It was 1958 when they were knocked out at the quarter-final, unfortunately coming up against Pelé. Yes, of course, he scored, his first international goal too aged 17.
Perhaps this year will be kinder to them. They have a Galactico of their own, a real one, Gareth Bale who just lifted his second Champions League trophy. They have a team spirit, a good balance and a likeable squad that may make them quite a lot of Europe's second team in June.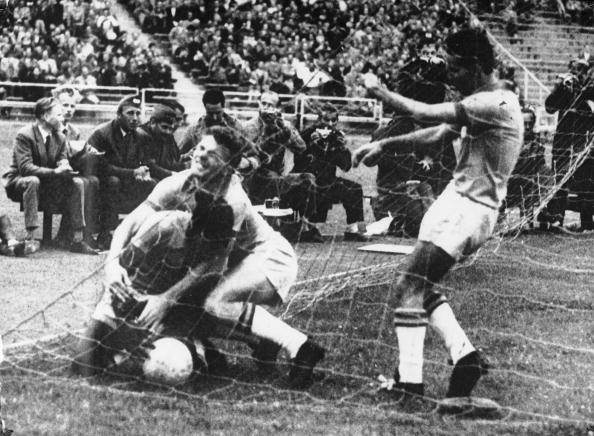 Qualifying
With the new, expanded tournament set-up for Euro 2016, Wales were expected to qualify from a relatively easy qualifying group. The main challenge were, although only by FIFA ranking, the number one team in the World, Belgium, and Bosnia & Herzegovina. With third place teams able to qualify via a play-off, expectations were that Wales should be in France.
They duly delivered, and better than many expected. By the conclusion of qualifying, Chris Coleman's side were four points ahead of third-placed Bosnia & Herzegovina.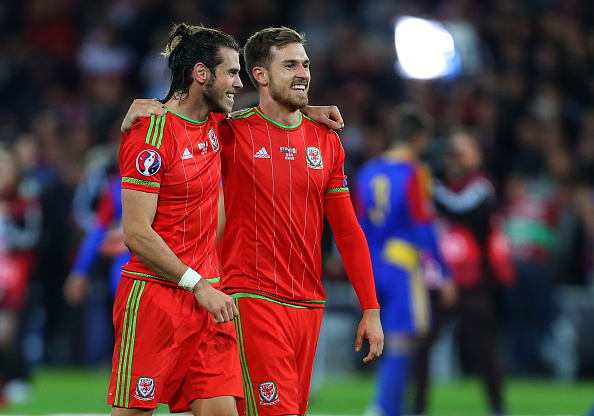 Gareth Bale's importance was vital. The Real Madrid man scored seven of Wales' 11 goals in qualifying. The lack of a true striker, with Hal Robson-Kanu deposited as a lone striker due to his willingness to run for the team despite usually playing as a winger, meant Bale was called upon too often. Wales lacked any goalscoring threat bar Bale and Arsenal's Aaron Ramsey. In fact, all three teams below Wales in their qualifying group scored more than them.
Their defensive consistency and reliability meant that wasn't a huge issue, although it could be more so in the tournament. Ashley Williams, the captain, was the central figure of a back five. It never changed to a back three and as such, Wales remained strong in defence although limited in attacking width at times. This was vital in a 0-0 draw with Belgium before a 1-0 win, a hugely important win not just in position but also confidence, in the second fixture between the sides.
Wales began qualifying with a 2-1 Bale-inspired win against Andorra, the poster boy getting a double after they went behind to a penalty. Following that, Wales went unbeaten until a loss strangely saw them confirm automatic qualification. Three draws and four wins and a Cyprus victory against Israel saw Wales celebrate their Euro 2016 place in the peculiar fashion of a 2-0 loss to Bosnia & Herzegovina. The loss didn't stop Bale leading a penguin dive celebration from the entire squad in front of the travelling Welsh fans in the soaking rain of Zenica.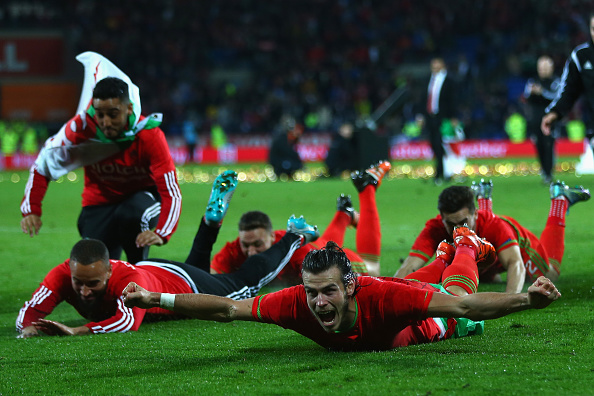 They finished it all off with a 2-0 win against Andorra, goals, of course, coming from Gareth Bale and Aaron Ramsey.
Recent form
Since that win against Andorra in October, Wales have had three friendlies ahead of the Euros, with one final game to come against Sweden on June 5th.
It hasn't been successful results for Coleman's sides. In November, they lost 3-2 to a poor Netherlands side. It showed their weaknesses without Bale or Ramsey, both missing. Joe Ledley and Emyr Huws scored the two for Wales but Arjen Robben scored twice in the second half to win it for Danny Blind's team.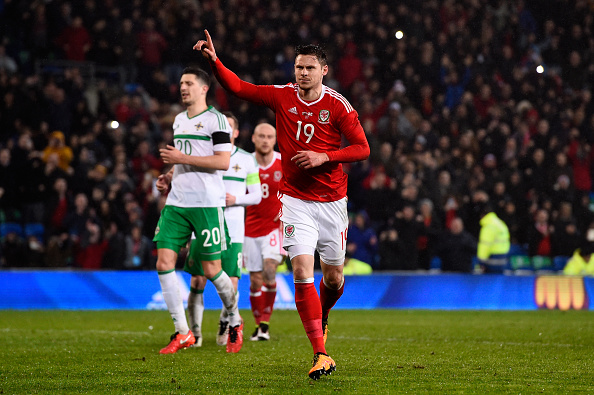 In March, there were two friendlies, one win and one draw. Against Northern Ireland, in Group C for the Euros, they drew 1-1, again with Bale and Ramsey missing. Simon Church scored an 89th-minute penalty to grab a late draw in a game which, again, showed their weaknesses without their two goalscorers. Coleman said that the players "had a good mentality and attitude and I was happy."
Against Ukraine in March, they lost 1-0 away from home, missing Bale and Ramsey. Attacking threat was limited with Coleman trying Tom Lawrence and Simon Church as the forwards. They didn't take their chance in the final friendly before Coleman's 23-man selection.
Ahead of the tournament, the squad, apart from Gareth Bale due to his commitments with Real Madrid, has been preparing in the Algarve, Portugal.
Manager - Chris Coleman
Chris Coleman came into the Wales role in difficult circumstances. The whole country was still reeling in the death of Gary Speed at 42.
As manager of Wales, a hero of his country, Speed has committed suicide. He had taken Wales from a squad of half-committed players with little tactical flexibility to the opposite. Coleman came in and had a difficult start, a 6-1 defeat to Serbia the lowest point. Yet he has expanded on Speed's work, creating a wonderful atmosphere in the Welsh squad. Not only that, but an excellent defence. There are still improvements needed, especially in that Coleman must adapt to his opponents more.
Overall, Coleman has excelled as Wales manager and signed a new contract, until 2018, just before the tournament.
Team strengths
Wales played a back five for the majority of qualifying. Ashley Williams is in the centre with Ben Davies of Tottenham Hotspur, usually a left-back, as left centre-back. The final centre-back is usually Chris Gunter. Ashley Richards and Neil Taylor are the two full-backs. It is solid, although it prevents attacking potential to be fully fulfilled at times. Only England, Spain and Romania conceded fewer goals than the Welsh in qualifying.
A lot of Wales' success is built on the atmosphere, the determination that Coleman has forced into his players. Bale, Ramsey and Williams are big names but there are lesser names like George Williams, who is one to watch, and Gunter. Together, despite playing in entirely different levels of the game, they fit. There is a brilliant atmosphere in the Welsh camp, one that many national managers will be envious of. 58 years since the last tournament, it's easy to see why such an atmosphere exists, and it will help to deal with defeat and revel in success.
Very few teams at the Euros this summer have a player of immense quality like Bale. Portugal have had his Real Madrid teammate Cristiano Ronaldo, France have Antoine Griezmann, Poland have Robert Lewandowski. Bale is one of Europe's finest players, one of the world's finest players. Perhaps there is too much reliance on him, but he is a sensational player, a player who will pick up the ball with minutes remaining and save the game, save his country from the brink of being knocked out.
Team weaknesses
Wales wouldn't be in France without Bale, nor would they have any success without him. His presence is tournament-changing, but there is an over-reliance on him. The absence of Bale, through injury or suspension, could see Wales out of their first tournament for over half a century very quickly. He scored seven of Wales' 11 qualifying goals and when missing in three friendlies, Wales failed to win.
Coleman has the ability, as he showed on a few occasions in the past two years, to switch his formation. The 5-3-2 can become a 4-3-3 or a 4-2-3-1. However, he needs to be more aware of his opposition. This will be less of an issue in the tournament as it was in qualifying due to a higher standard of opposition. Yet in qualifying, teams such as Andorra were faced with a back five. Taylor and Richards provide much-needed width as the two full-backs in the five, but three centre-backs are not necessary against a team that shall sit back, such as Andorra.
Joe Ledley and Joe Allen can protect a centre-back pairing if the opponent counter-attacks but Wales cannot be too cautious and reduce their attacking threat to such a large extent that Bale is the only outlet because it is tournament time, draws aren't good enough.
Wales struggle to break down small sides and with the reputation of Bale, some bigger sides will choose to sit back and allow Wales to come onto them. This provides an issue with no width due to the back five.
Hal Robson-Kanu is vital to Wales. Bale plays just off Robson-Kanu usually and benefits hugely. He is willing to run, hardly touch the ball, to allow Bale's magic to show. Yet he is a natural winger playing up front.
Sam Vokes is another option, but not exceptional. This is where much of the over-reliance on Bale and Ramsey stems from. Robson-Kanu works hard and works well, but a lack of a true striker, a number nine, could prove the downfall of Coleman's side.
Key players
Gareth Bale – 26 years old – Real Madrid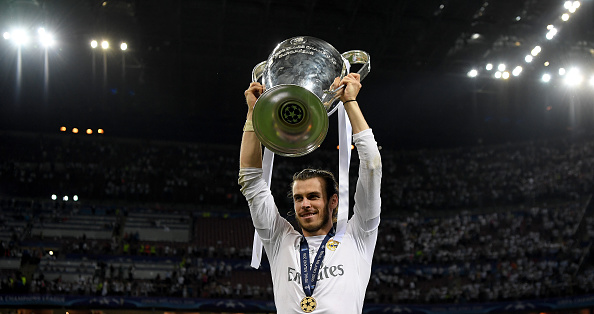 The poster boy. He's a European Champion with Real Madrid, for the second time in three seasons, with his country too?
Aaron Ramsey – 25 years old - Arsenal
The Arsenal midfielder hasn't had a great season but when he joins Wales, he revels in such an important role. He provides goals from midfield and he will have to because of the lack of a striker.
Ashley Williams – 31 years old – Swansea City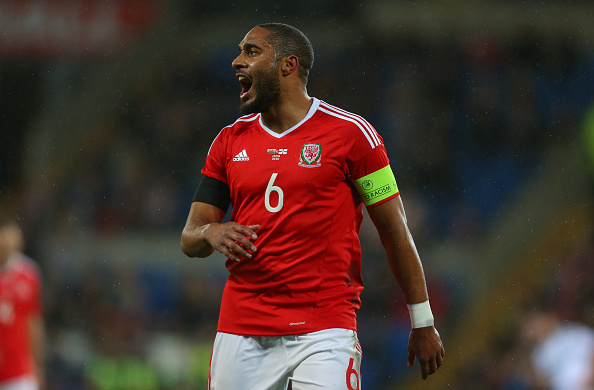 The captain, the main man in defence. Bale and Ramsey get the headlines but Williams is key, on an equal level to the attacking pairing.
Group opponents
Group B isn't too tough for Wales. England, the neighbours, are favourites for the top spot but Russia and Slovakia will challenge both the English and the Welsh in competition for the two top spots. It will be a close finish. The expanded tournament means the best third-placed teams will go through too. Wales should be getting through Group B.
They start with Slovakia, who recently beat Germany 3-1 in a pre-tournament friendly, and should win to start things off. They meet England on June 16th which will hold the attention of half of Britain and a lot of Europe as the two teams from the Home Nations compete in Lens. If Wales beat England, they can be confident of qualifying for the Round of 16. Finally, they face Russia on June 20th in Toulouse. It's a tough final game, but one Wales should be winning with Russia unlikely to sit back which is where Wales struggle.
Fixtures
June 11th Slovakia, Bordeaux, 5PM
June 16th England, Lens, 2PM
June 20th Russia, Toulouse, 8PM
News
Coleman has signed a new contract ahead of the tournament, committing himself until the 2018 World Cup at least.
Tom Lawrence has been ruled out of the tournament with a torn ankle ligament, he tweeted: "Absolutely gutted not to be involved in the Euros due to a torn ligament in my ankle it's a hard one to take but I'll be back stronger. I'll be supporting the lads hopefully from France and if not then watching no doubt, all of them will do Wales proud no doubt"
Wales' Bale won the UEFA Champions League for the perfect motivation ahead of the tournament as Real Madrid beat Atletico Madrid on penalties at the San Siro on May 28th. Wales will be looking to make an impression at the Euros ahead of Cardiff hosting the 2017 UEFA Champions League Final.