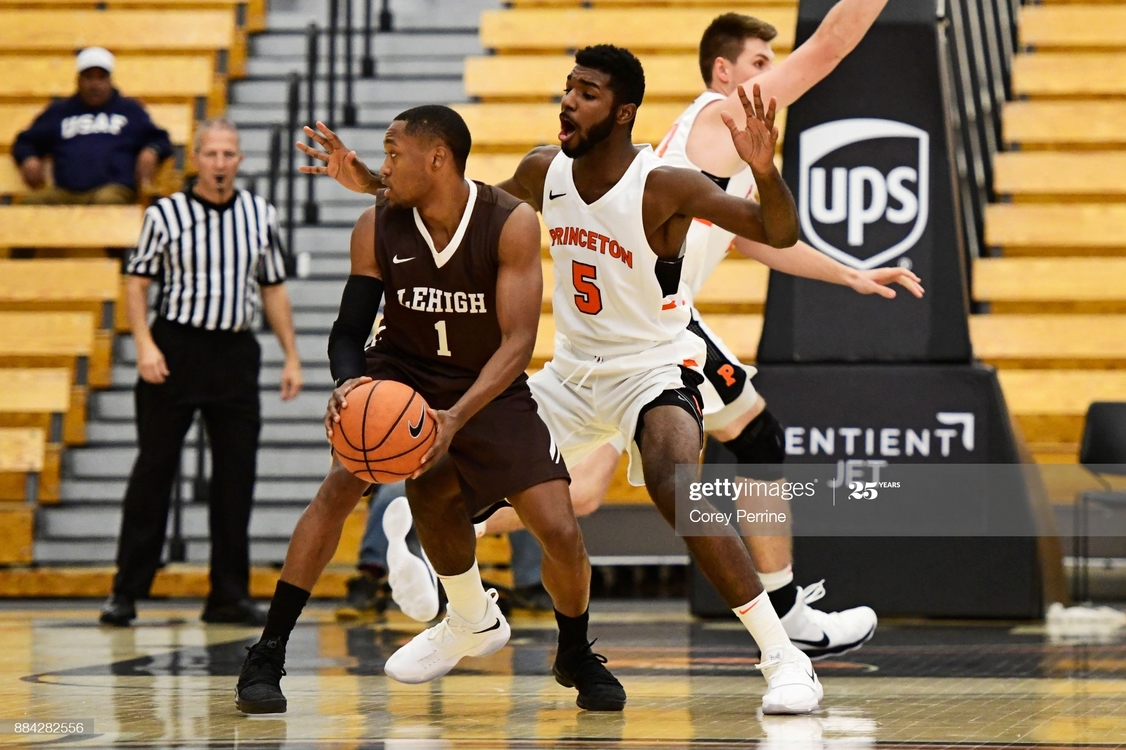 Cheshire Phoenix announced the signing of Kahron Ross two weeks ago, after his departure from Albanian side Vllaznia Shkodra.
Ross, 24, from Jonesboro in Arkansas, United States, could fill a much required void for the Phoenix, following the announcement earlier on in the month that star man Parker Jackson-Cartwright will be leaving the side.
Phoenix fans will be excited to see their new man in action, but will Ross be able to slot into the Phoenix roster and provide the same spark Jackson-Cartwright gave last season?
Can Ross fill Parker's shoes?
Filling the void left by Jackson-Cartwright's departure is an incredibly difficult task to ask of most basketball players in Britain, especially after he was crowned British Basketball League Player of the Year for the 2019-20 season.
Jackson-Cartwright finished the season second in the league in points per game (20.2), first in steals (3.7) and third in assists with 7.4.
However, 5'11 guard Ross has the ability to be the leader that the Phoenix need to replace their ex-star man.
Ross has spent his previous two seasons playing International Basketball, firstly in Germany for PS Karlsruhe followed by a spell with Albanian outfit, Vllaznia Shkodra in the Balkan BIBL.
The guard has shown improvement in his confidence, upping his scoring rate drastically over the two seasons, in Germany he was averaging 8.84 but with Vllaznia, he almost doubled his points per game to 15.5.
This improvement has come from Ross showing more trust in his shot, he added extra to his three point efficiency, increasing his average from 35% to 39%.
Not only does he provide scoring for the Phoenix, but he adds some much needed distribution that will be lost from the loss of Jackson-Cartwright.
The guard averaged five assists a game last season, so will provide good ball movement and unpredictability to the Phoenix side.
Ross has collected some very prestigious personal awards, he claimed Patriot League Rookie of the Year in 2015 followed by selection to the Patriot League First Team in his early years in Lehigh College.
He is also an all-time leader in assists with 660 in the Patriot League, a stat that would have been a huge factor for the Phoenix on bringing in the American guard.
Excitement for the Phoenix
Talking to the Cheshire Phoenix website, Ross had only positives to say about his move to Ellesmere Port, and how coach Ben Thomas played a big part in the move.
Ross said: "I decided to sign with Cheshire Phoenix because I thought it would be a great fit for me on and off the court.
"Coach Ben and I had a great conversation over the phone which was also a big part in me wanting to join the squad."
Coach Thomas, also speaking to the Cheshire Phoenix site, is excited at the prospect of working with Ross next season.
Thomas said: "It is great to have Kahron here next season, he is a true point guard who loves to get his teammates involved but can also find a way to score on his own, he is also a high-level defender who is ready to lead from the front."
While it is sad to see Jackson-Cartwright leave, the Cheshire Phoenix fans definitely have a new signing that they can feel really excited about.