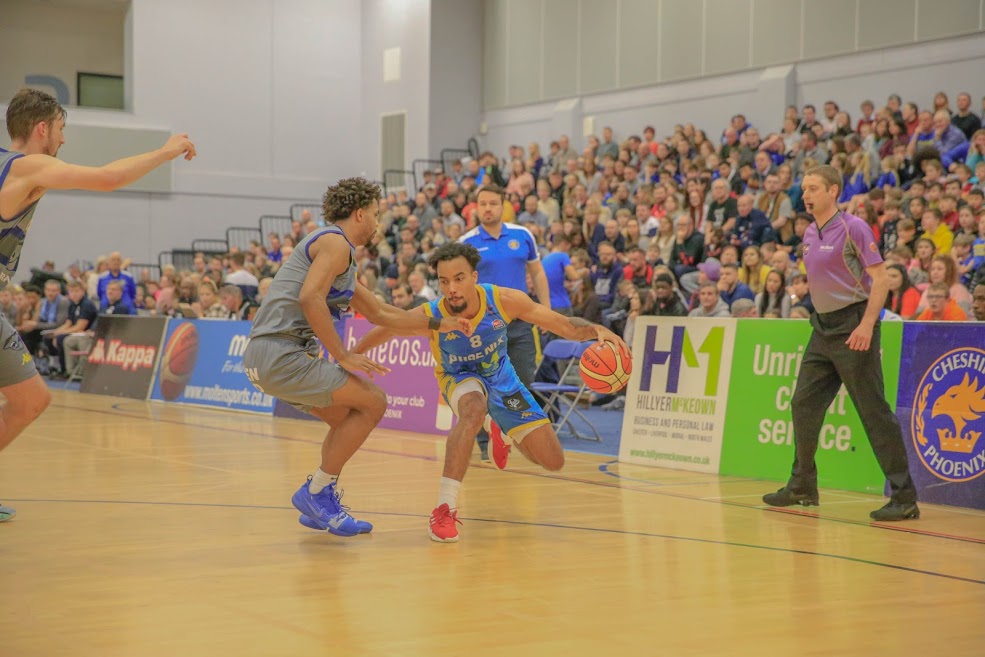 Guard Pharroh Gordon has signed a new one-year contract extension with the Cheshire Phoenix in preparation for the upcoming 2020/21 BBL season.
Gordon only joined the Nix in January 2020, making just six appearances for the club last season, which was cut short due to the coronavirus pandemic.
In his small sample size of games for the Phoenix, the 24-year-old guard was able to average 4.7 points, 5 rebounds, and 2 assists per game.
A Look Back on Gordon's Career So Far:
Pharroh spent five years playing NCAA College Basketball in America, three of them years with Saint Rose, and two with William Jewel.
In his first year at William Jewel, Gordon achieved a double-double, as he averaged 14.76 points per game, along with ten rebounds.
Gordon's senior year with William Jewel was of very high quality, averaging over 14 points, seven rebounds, and three assists per game in 30 minutes of action.
Following two very successful years at William Jewel, Gordon flew back to Europe to continue on with his career.
Gordon spent the first half of the 2019/20 season playing in Germany, with the 6'6 guard playing for RSV Eintracht Stahnsdorf in the G Pro B league.
During his time with the German outfit, he averaged 5.6 points, 2.7 rebounds and 2.2 assists per game over a six-game stint, before making the trip over to England to sign for Cheshire Phoenix.
Not only does the guard have this experience at club and college level, but Gordon has also represented his country, for England's under 18s, and at under 20 level for Great Britain.


​Gordon Excited to Rejoin the Nix:
Gordon is confident that Cheshire is the place for him to continue his development, and he knows that the team has the best interests for his future.
Gordon said: "It feels good to be back at Phoenix, I think it's quite a natural process, mutually the Phoenix and I are fans of each other, so there wasn't much stress over negotiations.
"I felt coming back would be the best thing for me personally, I already have a relationship with the Phoenix staff and I am comfortable here, which right now I think is what I need to propel onward."
Coach Ben Thomas makes easy decision:
Coach Ben Thomas is pleased to be able to bring back Gordon to the Cheshire Oaks Arena due to the player's incredible versatility on the court and the chemistry off it.
Thomas said: "Bringing Pharroh back was an easy decision for us. In the short time he had with us last season he really impressed on the floor.
"I expect even more improvement this season and I know he's ready to prove himself within the BBL.
"Pharroh is another versatile player who can play both in the guard spot but also as a small forward when needed.
"After coming in late last season he settled into the team really well, proving to be a great teammate which is hugely important for us as a club."