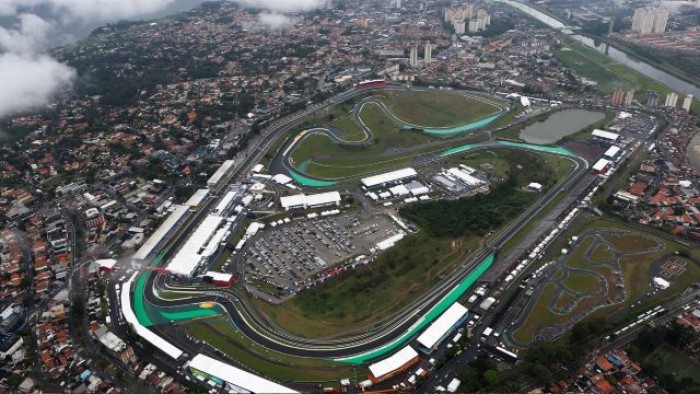 Since it switched to the end of the season in 2004, Brazil has settled seven driver's championships and an eighth could be added to that total this weekend, as Nico Rosberg closes in on a maiden World Crown.
If he wins the Brazilian Grand Prix for the third time in a row, Rosberg will be crowned champion. If team-mate Lewis Hamilton wins or can keep the point deficit under 25, there will be a final race showdown in Abu Dhabi.
Hamilton must use his recent found form to take a maiden win in Brazil, at the 10th attempt, and hope that Red Bull and Ferrari can take points off of the sister Mercedes.
Aside from a potential title decider, the Brazilian fans will be saying goodbye to a local hero, as Felipe Massa takes part in his last home race, and penultimate in the sport. Not a soul would begrudge the well-liked Sao Paulo native another trip to the podium that he oh so nealy celebrated a title in 2008.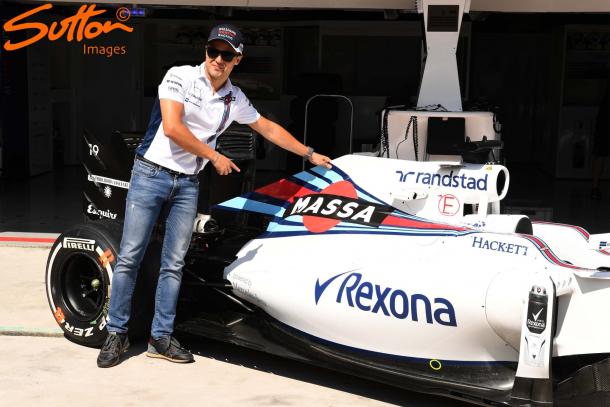 The fall-out from Mexico and Sebastian Vettel - Max Verstappen and Charlie Whiting was thought to have been resolved, with Vettel apologising to Whiting for swearing at him, with everything set to move on. However, Ferrari have announced that "new evidence" has emerged regarding Vettel's 10s penalty for moving in the braking zone whilst defending against Daniel Ricciardo.
The team realise that the results from Mexico can't be changed, but hope to "seek clarification" for similiar events in the future.
Form Guide
Has Rosberg settled for second? That is an important question. After winning in Japan, he knew that if he finished second to Hamilton in all remaining races he would claim the title, even allowing a drop to third on one occassion. Hamilton however, has one crucial advantage over Rosberg. He has experience of title races, this is his fourth battle going into the final two races, whilst Rosberg only has 2014 to fall back on.
Ricciardo feels that Brazil could possibly be a struggle for Red Bull, with Hamilton's hopes pinned on a strong performance by them and Ferrari. The Scuderia's pace in Mexico was a positive surprise, and if they can sort their qualifying pace out, there might just be a chance of them pulling off a upset.
Elsewhere, Williams might struggle in the twisty second sector, which could allow their rivals for fourth, Force India to pull away.
Haas will be hoping that a switch of brake material to Carbon Industries will help them sort out their endless problems with the Brembo material, whilst McLaren and Toro Rosso will be pinning their hopes on a good balance in S2, as the long-drag up the hill will expose their Power Unit shortcomings.
How can the title be won this weekend?
Bear with us, this is complicated, but the absoulute minimum for Rosberg is a top seven finish. Haul those six points and he puts himsell 25 clear, if Hamilton does not finish that would clinch the title, based on race wins countback, if Hamilton were to win in Abu Dhabi and Rosberg not finish. If Rosberg wins then it is game over. The table below hopefully makes the permuations clear.
Title Permutations

| | | | |
| --- | --- | --- | --- |
| Nico Rosberg (349 points) | Points after Brazil | Lewis Hamilton (330 points) | Points after Brazil |
| 1st - 25 points | 374 | 1st - 25 points | 355 |
| 2nd - 18 points | 367 | 2nd - 18 points | 348 |
| 3rd - 15 points | 364 | 3rd - 15 points | 345 |
| 4th - 12 points | 361 | 4th - 12 points | 342 |
| 5th - 10 points | 359 | 5th - 10 points | 340 |
| 6th - 8 points | 357 | 6th - 8 points | 338 |
| 7th - 6 points | 355 | 7th - 6 points | 336 |
| 8th - 4 points | 354 | 8th - 4 points | 334 |
| 9th - 2 points | 351 | 9th - 2 points | 332 |
| 10th - 1 point | 350 | 10th - 1 point | 331 |
Where will I see some overtakes?
Turn one, the Senna 'S', is the best opportunity to make a move, at the end of the long-drag up the hill from Juncao. Max Verstappen pulled off a memorable move on Sergio Perez here last year, saying he drew inspiration from Michael Schumacher and Kimi Raikkonen in 2012. The second sector is not prone to overtaking, although there is always a chance of a move. The first DRS zone is on the exit of T3 to T4 and the second one on the pit-straight.
What tyres are Pirelli bringing?
Pirelli ​have opted to bring the hardest possibe compounds to Brazil, with the Hards, Mediums and Softs available to use. Most have brought a single set of Hards, with a varying mixture of Medium and Soft's spread throughout the field. As ever, the Intermediates and Wets will be on duty.
Will it rain?
What's the old eqauliser in F1? And guess what? There'll be plenty of rain about in Sao Paulo this weekend, with the skies due to dump a load of water on the city, and leave team's on edge. Could a strategy call decide the title? Friday and Saturday are both expected to see heavy thunderstorms, whilst Sunday is predicted to be the worst day of the weekend, with a 90% chance of rain.
When is it on?
FP1 gets underway at 12:00pm UK time on Friday, with qualifying at 15:00pm on Saturday and the race underway at 16:00pm on Sunday afternoon.
As ever, Sky Sports F1 will be showing live coverage of the entire weekend, with Channel 4 offering a comprehensive highlights package for freeview viewers late on Saturday and Sunday night.
First Practice - Friday - 12:00pm - 13:30pm
Second Practice - Friday 16:00pm - 17:30pm
Third Practice - Saturday - 13:00pm - 14:00pm
Qualifying - Saturday 15:00pm - 16:00pm
Race - the 71 laps of the 2016 Brazilian Grand Prix get underway at 16:00pm on Sunday afternoon.
All times UK.