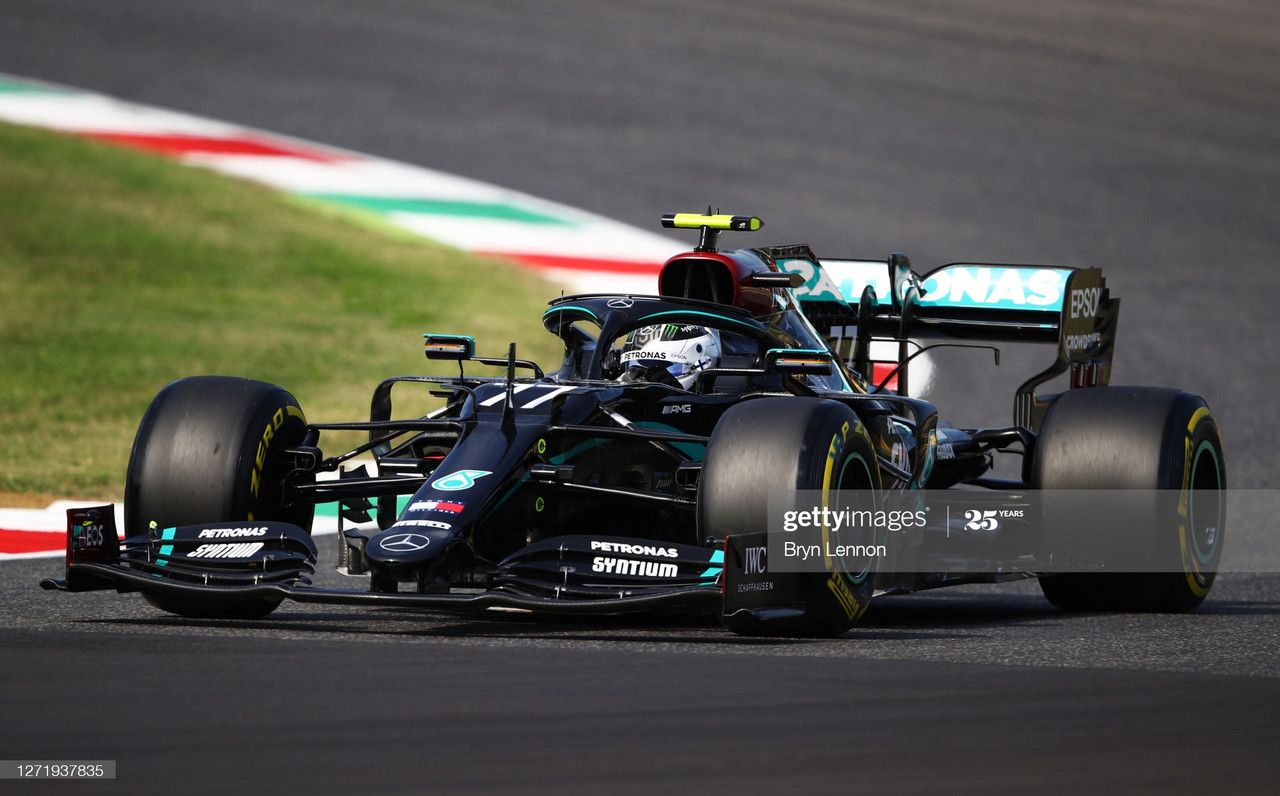 A Mercedes fight finally brewing?
Valtteri Bottas finished the day having topped both FP1 and FP2 and was the only man to get into the 1:16's.
Lewis Hamilton improved from his FP1 performance but still ended up 0.207 seconds behind teammate Bottas.
Max Verstappen helped the leaderboard get back to the norm giving us a familiar front three with Red Bull teammate Alex Albon making the step people have wanted to see to get up to fourth, despite still being over nine-tenths off of Bottas still.
Renault taking the fight in the midfield
Daniel Ricciardo finished just ahead of teammate Esteban Ocon in P5 and P6 both being just within two-tenths of Albon showing good form and getting themselves to the head of the midfield.
The rest of the field has been brought in very tightly from Sergio Perez in P7 to Romain Grosjean in P20 being separated by 1.1 seconds.
Pierre Gasly has again continued his great run of form alongside Kimi Raikkonen being the fastest Ferrari powered car again ahead of the works cars at their milestone event.
Poor form troubles bottom half
Most notably in the bottom half of the field was the McLaren's. Carlos Sainz not improving from this morning after trialling a new nose for the session and Lando Norris put his car into the wall causing a red flag during the middle of the session leaving the pair in P13 and 14.
Sebastian Vettel finally closed the gap down acceptably to teammate Charles Leclerc finishing 0.098 seconds behind.
Williams has made a step forward getting away from the bottom of the timesheet. Finishing in P16 and P18 leaving both Haas' to complete the field.
Daniil Kvyat and Antonio Giovinazzi had noticeably poor sessions in comparison to their teammates both not being even close to within four-tenths with Giovinazzi being over six tenths behind.