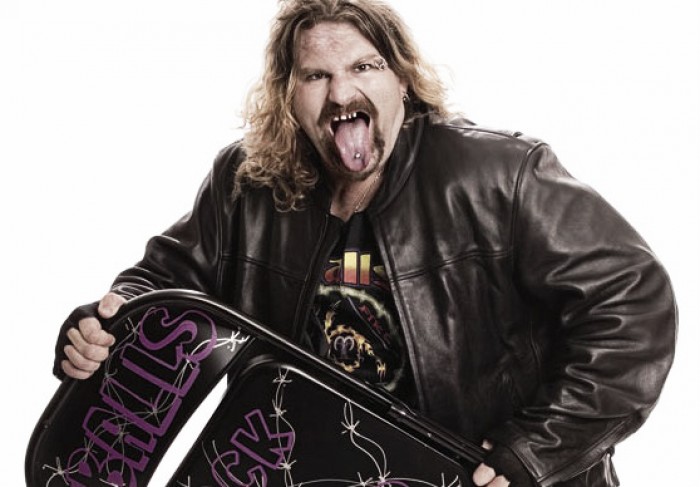 It was announced today that the former ECW original, Balls Mahoney passed away at age 44. The reason behind his death is still unknown at this time, but Mahoney took a a bad fall recently which caused him a hip injury forcing him to use a walker for mobility. Whether that has any connection with his shock passing isn't clear at this time.
Hardcore times
Mahoney is best known for his time spent with Paul Heyman's ECW brand where he was an original roster member with people such as Tommy Dreamer. He was first introduced in the tag team known as the The Hardcore Chair Swingin' Freaks alongside Axl Rotten. Mahoney was known for his use of a chair and would often bring it to the ring with writing on it. The team feuded with the Dudley Boyz in their early goings and Mahoney eventually captured the Tag Team Championships with a new partner, Masato Tanaka.
His greatest run was his time spent teaming with Spike Dudley in ECW. Often feuding with the Dudley's again where they would trade the tag title's allowing Mahoney to pick up the belts on three occasions over the span of his career. Despite never being a main event star in the company, Mahoney certainly played an integral role in the brand and was a real crowd favorite.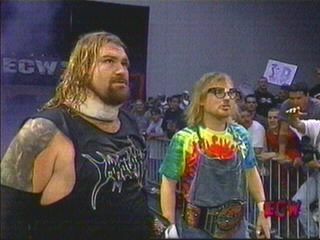 WWE run
Once ECW was bought by Vince McMahon, Mahoney made appearances for the WWE. Starting with an appearance at the one off special edition of, One Night Stand the WWE and Mahoney made a good connection and he was announced as one of the first signing's for WWE's version of ECW. Originally planned to be reunited with Rotten, issues with his former partner led to the team being split and Mahoney working as a single's wrestler.
Starting off low on the card, Mahoney managed to build his way up in the reincarnation of ECW and was apart of the WWE - ECW feud that took place. He even managed to compete for the ECW Championship, being defeated by Bobby Lashley before eventually being released in 2008.
Mahoney continued to wrestle on the Independent Circuit up until his death for various companies including a run with TNA.
Everyone at VAVEL would like to pass on our condolences on to his friends and family at this sad time.