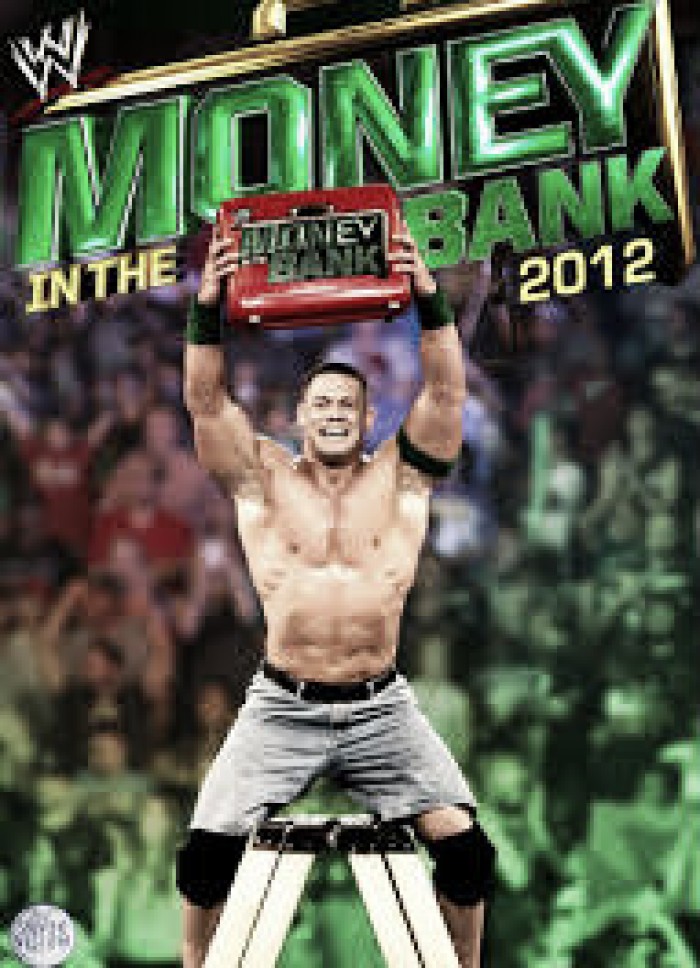 Money in the Bank is one of the best things in the WWE today, it can make or break a superstar and one of those ways is how the cash in is set up such as the best cash in of all time, Seth Rollins at WrestleMania. But with that being said with everything that is good there is always a little bit of the bad so now we're are going to have a look at the top five worst Money in the Bank cash in's, in the history of WWE.
Number 5: Damien Sandow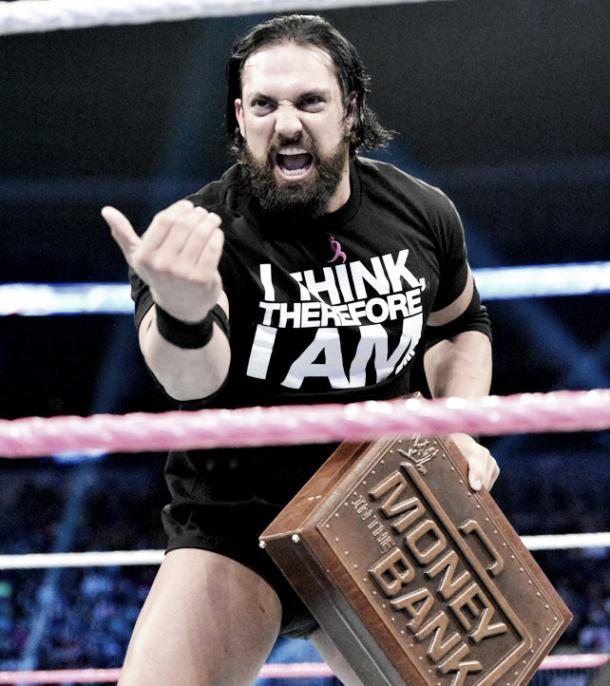 The Money in Bank when Damien Sandow won was a great surprise, he screwed over Cody Rhodes and he even had a great feud with Rhodes after the match those following three months were some of the greatest work SmackDown had ever seen.
When the time came to Cash in it was John Cena's return match and he returned at Hell in a Cell. When Damien Sandow came down everyone cheered him but it wasn't meant to be. John Cena pinned Damien Sandow with a quick AA. Many speculated that John Cena went over on Damien Sandow to make up for John Cena being the first person to cash in the brief case and lose the year before.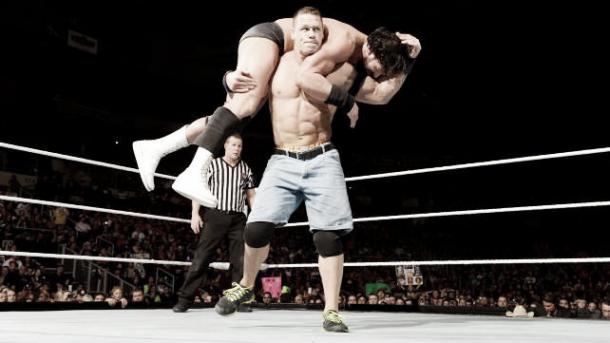 Number 4: Daniel Bryan
It must be said that the Money in the Bank match when he won was probably the best one ever, but the cash in was so clear that everyone saw it coming because Big Show and Mark Henry had to go away due to injuries.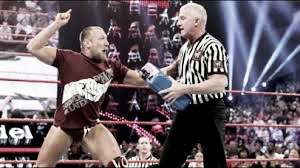 He won by fluke and he even speaks about it in his book even in an interview with Sam Roberts he said he only won because there was no one else left. It has to be said this title reign made him the character that we all loved until the end but the story to the cash wasn't great.
Number 3: CM Punk
Cm Punk's first cash in on Edge was a shame from the way it started to the way it ended. Let's take a little look back at WrestleMania 24. The first of CM Punk's two Money in the Bank win's was supposed to be Jeff Hardys to take. But as it is well noted by WWE and Jeff Hardy himself his drug issues in the past were his biggest fight and when he got caught on his second violation they suspended him for sixty days and he missed WrestleMania, leaving only one obvious pick to win the Money in the Bank, CM Punk.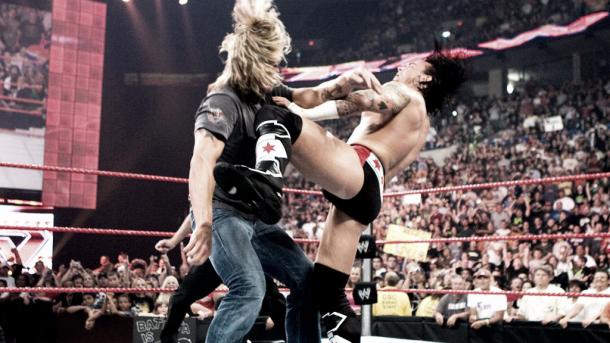 This whole CM Punk winning was horrible from the way he won it to the way it was taken away from him not even that it was taken away from him and he fought to go after it (On TV that is) but he didn't even look comfortable with the title at that point in his career even if he said otherwise.
Number 2: Kane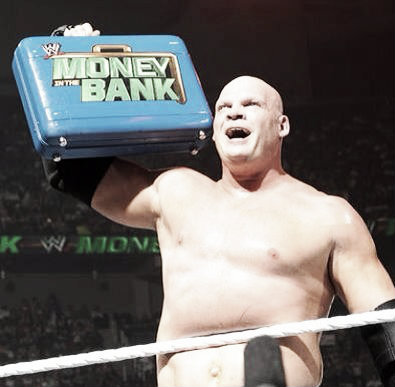 Kane's cash in at Money in the Bank 2010 was a bit of a joke, to say the least. When he came down after the Jack Swagger vs Rey Mysterio match Kane ran down forgot the brief case chased Jack Swagger backstage leaving Mysterio sitting in the ring for about three minutes before Kane's music hit and he cashed it in. It was an odd one, to say the least. Then the story of his victory didn't make sense in the end but he had a good run with the title.
Number 1: John Cena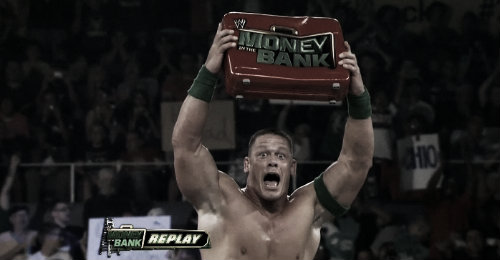 This was horrible, John Cena had to be the nice guy and give CM Punk a week to get ready for a cash in. It's clear by this stage that yes he is a straight forward guy who doesn't cut corners but he earned a chance to win a title whenever he wanted. This was silly and the match itself when it came to it was poor and ended in a stupid way that had Big Show end the match with a elbow to John Cena. It happened so poorly that when The Rock got to the ring the front row was asleep. The only saving grace out of this whole thing was the CM Punk heel turn