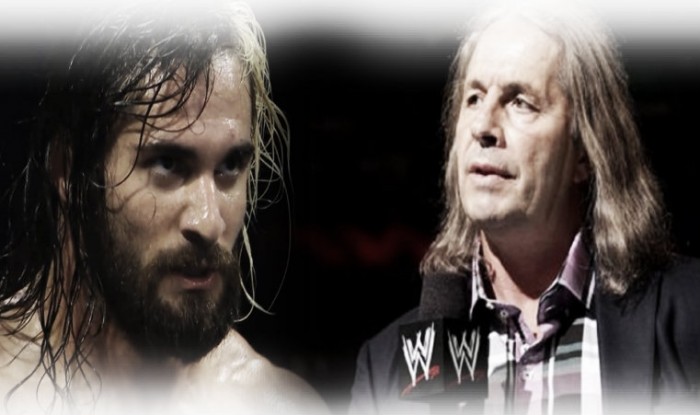 Bret Hart is developing a rather unflattering persona in his old age as The Hitman has allowed his own personal opinions to erupt in a negative way.
The 58-year-old recently let loose on his feelings regarding Seth Rollins and hinted that the former WWE World Heavyweight Champion was an 'unsafe worker'.
Following a freak incident which saw Rollins break the nose of John Cena, Hart felt the need to berate the 30-year-old which he said 'upset' him.
Bret Hart's unflattering words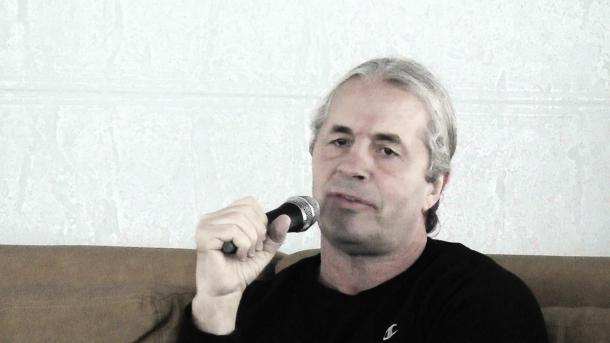 The Canadian retired wrestler has developed a rather rocky relationship with the WWE since the infamous Montreal Screwjob in 1997 and regardless of what he admits publicly has likely never forgiven Vince McMahon over the incident.
His bitterness towards the company does not alleviate at the boss as even the wrestlers who have in the past labeled him as a hero/icon are not exempt from his remarks.
Hart said that when Rollins broke the nose of Cena during a match that he was "reckless" and also claimed he was at fault for ending the career of Sting on top of being the sole reason he was injured during a house show in November that forced him out of action for six months.
Seth Rollins said of the unflattering words "Bret Hart had some comments about me and how safe I am in the ring because of John's nose. Then me getting hurt while I was the Champion and just said you could not do that because people relied on you as a top guy. That hurt my feelings and I have not seen Bret since then but I know he comes from a different era when he worked through a lot of stuff but man, that sucked. It hurt my feelings."
With Rollins clearly shaken up by the remarks he was respectful obviously never intended to insult the veteran in any way but rather than leave things to settle Hart fired back.
He said "You should not be mad at me. You should thank me for being so honest and you should reflect on it and make a point throughout the rest of your career that you're never going to injure anyone else like that again."
The Cena incident revisited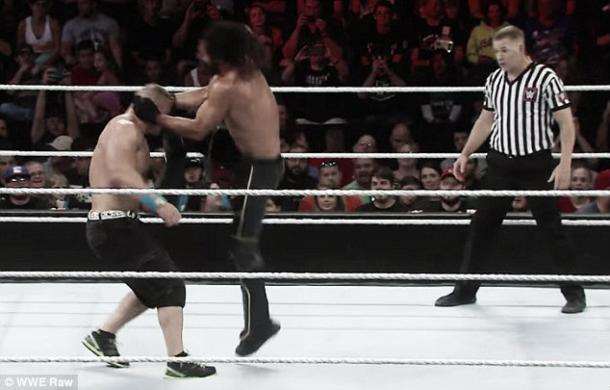 With the dust not even settled over his previous comments on the Cena nose-break Hart was eager to reaffirm his stance and opinion on the situation and drill in his thoughts on Rollins' level of safety once more.
The Excellence of Execution certainly executed his point to perfection and with his knowledge of how careers can be cut short due to unsafe workers his expertise is one that should typically be listened to.
He said "He (Rollins) clearly knees John Cena as hard as he can in the face. It is not Cena's fault. If you watch it again it is not Cena leaning in. It is Seth Rollins pulling his head down and kneeing him as hard as he can in the face. It is b******t Everything I have said is true. If he has got hurt feelings, it is better to have hurt feelings than a broken and shattered face."
Hart's career was cut short following a kick to the head from Goldberg in 1999 which unfortunately led to multiple concussions and in turn forced him to retire shortly after. He said of the move that caused his head traumas that they were the "biggest regret" of Goldberg's career.
The legend's life has also taken its fair share of battles as just this year he successfully battled prostate cancer and back in 2002 following a stroke he was rendered to a wheelchair due to suffering total paralysis of his left side which has resulted in the veteran developing an 'emotional imbalance' and other lasting effects which are common in stroke survivors.
Bret Hart gets Payback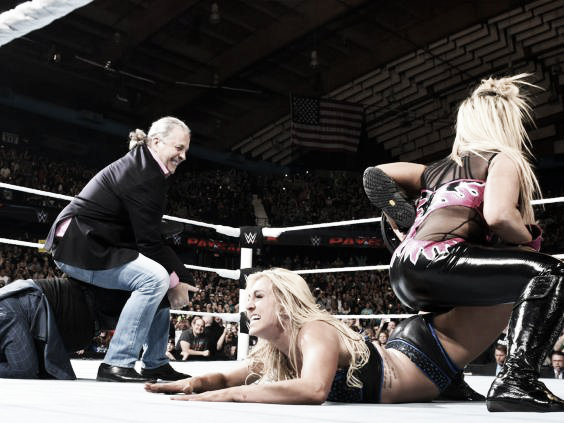 For someone so seemingly full of hatred towards the company where he made his name in sports entertainment he sure pays a lot of attention as he was critical of the treatment over his niece Natalya at the Payback pay per view.
He mentioned in passing that the creative direction and the original plans were something he was not in favor of despite him appearing optimistic over his appearance at the Chicago show.
With the finish to the Women's Championship match seeing a rehash of the Montreal Screwjob angle that led to Hart not appearing in a WWE ring for 12-years was one he claimed was "pretty lame."
He said the finish was "flat" and in the end was "pretty lame" and thought that they could have done "better than that" but with both Ric Flair and Charlotte locked in tandem sharp-shooters at the end of the match he said he would take "full credit" for the "better pop of the match."