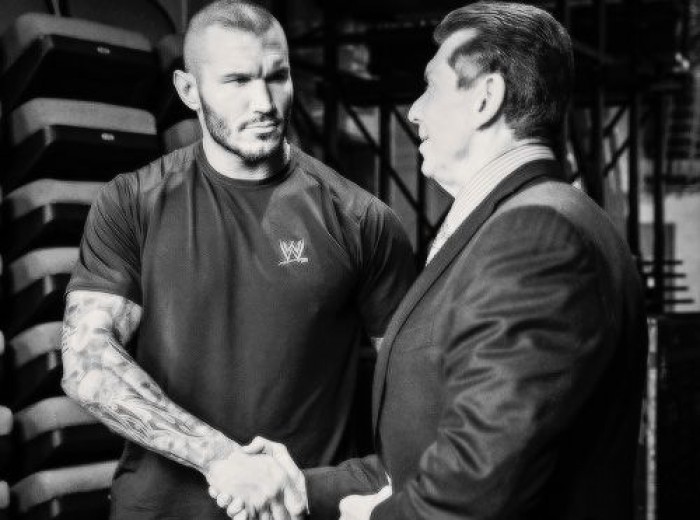 The approval of Vince McMahon is something that every WWE performer seeks and Randy Orton has managed to work his way back into the good books of the 71-year-old.
The Viper sacrificed his body at SummerSlam when he suffered a concussion and was busted open at the hands of opponent Brock Lesnar in one of the most memorable closing images of a pay-per-view in a long time.
McMahon high up on Orton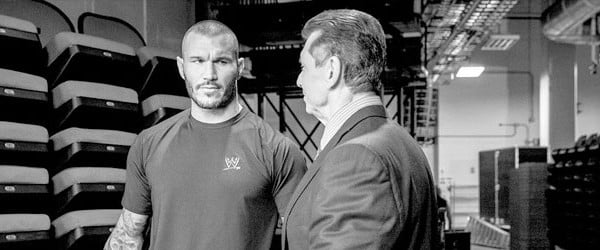 If a regular worker is asked by their boss to walk out in-front of thousands of people and bleed for your company; it would likely end up in a lawsuit.
However, this is exactly what happened in WWE as Mr McMahon asked Orton to take a legitimate beating at The Biggest Party of the Summer.
The veteran was left in a bloodied heap which made for a grim showing as Lesnar made a gash in his head that required 12 stitches.
Following the end of the match, McMahon was reportedly ecstatic to see such a dangerous spot performed as well as it was and praised Orton's ability to take such a beating.
The logic behind the finish was to keep the youngest ever World Champion strong in his return to the company following such a long spell as it was felt that a pin-fall or submission would weaken his standings.
What this means for Orton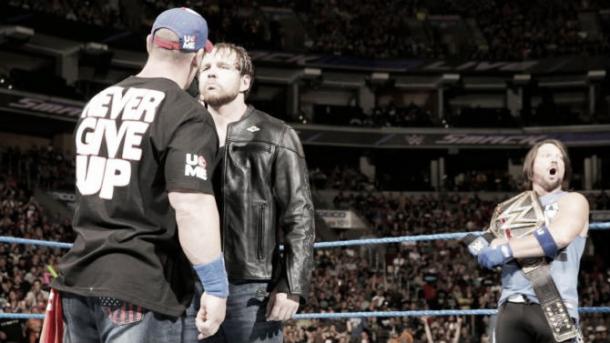 Despite his gruesome but admirable sacrifice it does not help Orton's character in terms of his quest for gold with no title shots lined up in the near future.
Currently The Apex Predator is engaged in a feud between Bray Wyatt with one eye also on his rematch with Lesnar.
The title picture on SmackDown Live is pretty crowded with John Cena and Dean Ambrose both gunning for AJ Styles' WWE World Championship.
However, the Leader of the Cenation is expected to leave to film his T.V. show soon, possibly allowing Orton to swoop in and challenge for the strap but that remains some time in the future.