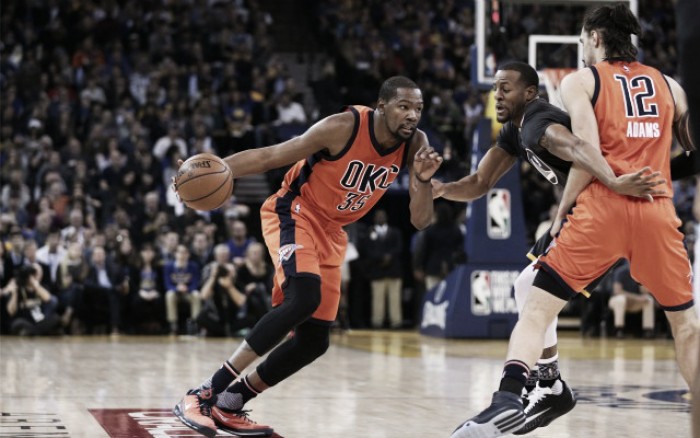 The NBA offseason has officially begun and the cap room is expected to expand to $91 million after the new T.V deal. There are a couple of free top free agents this summer that could really change the NBA next season by which team they choose. These are the five of the top free agents this summer and where they would fit best for the 2016-17 season.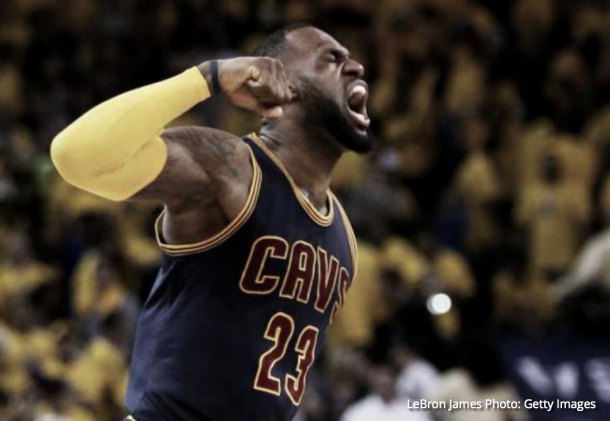 LeBron James
Of course at the top of this list, it's the king who is coming off a NBA championship season where he won the first title for his beloved Cleveland Cavaliers. He recently came out today and said that he is staying in Cleveland despite rumors that he could possibly go somewhere else.
Best destination (Cleveland)- Is there really anywhere better? He has a young superstar in Kyrie Irving by his side and he proved that he can win a title with this team. There is no team that is better suited for the king given how he wants to control every move the team makes. Don't expect James to leave Cleveland anytime soon. There's a chance that he could add a few more titles while playing for them.
Second best option (Los Angeles)- There is no chance that this could happen but LA could be a prime spot if something bizarre did go down since it was rumored earlier today. He would be surrounded by young talent in D'Angelo Russell, Julius Randle, and Jordan Clarkson.James could also attract someone like Kevin Durant to play with him. It's totally not happening but one could dream right?
Kevin Durant
This year he is really the top free agent in the market that's available. Durant is coming off a conference final's performance where he pushed the Warriors to seven games. If he stays one more year in OKC then leaves, he could earn even more money. There will be many teams trying to clear up cap space for him but that's why with the cap expanding, it's so much easier for him to sign with the team of his choice.
Best destination (Oklahoma City)- It's completely reasonable to assume that Durant will sign a one year contract then opt-out to become a free agent in 2017 when the cap expands even more. He also has a superstar Russell Westbrook by him who would also be a free agent in 2017. Durant should see how far the Thunder can get this season after coming so close because it would hard for him to find a better partner than Westbrook. Expect a one-year contract with a player option for the 2017 season.
Second best option (Golden State)- Would this even be fair for the rest of the league? If Durant were to sign there, that could easily become the greatest offensive team of all time. They just wouldn't be able to sign Harrison Barnes and trade away Andre Iguodala/ Andrew Bogut. But if any team doesn't do that in a heartbeat then that front office needs to seriously get their priorities evaluated.
DeMar DeRozan
He's coming off his first All-Star season where he helped the Raptors get to their very first conference finals appearance. He's a really streaky shooter but is one of the most explosive players in the league. If he has his own team where he can be the primary option on offense then he could blossom even more. His shooting has to improve but he is exactly what a young team would need that is rebuilding.
Best option (Los Angeles Lakers)- It's been rumored that the Lakers were the favorite to sign DeRozan a few months ago. He would be the young star they are looking for and he could play great being the primary offensive option. It would accelerate the rebuilding for LA and could make them even more attractive to someone like Westbrook. It would force Clarkson to come off the bench especially if they draft Brandon Ingram but it would be for the better.
Second best option (Toronto Raptors)- He could very easily just stay put with his Raptors and continue to grow with Kyle Lowry. I think he's tired of being the second option though and there is no way the Raptors will ever get past the Cavs. Toronto is the second best option but it's time for a change for DeRozan if he wants to take his game to another level.
Dwight Howard
He could've easily been the top free agent a couple seasons ago but he just seems to not be able to mesh well with teammates. Howard was driven out of LA and now Houston after having a solid team around him. He just needs to go somewhere that he can be himself and still be a dominant presence in the post. His numbers weren't bad last season but his attitude is what is making teams not so attracted towards him.
Best option (Orlando)- Back to where it all started for Howard. He lead this team to the NBA Finals before getting beat by Kobe Bryant and the Lakers (his future team). If he went back, he would start at center and would be the primary option on offense. Maybe, if he went back to the team he left, he could re-spark his career. It's unlikely unless he changes his personality about not getting many touches on offense.
Second best option (New York)- After the Derrick Rose trade, the Knicks could try to go after a big name free agent. They won't sign Kevin Durant but Howard could be solid in New York. Even though Carmelo Anthony would be the primary option, he could still play with a possibly now playoff team. The Knicks would get their big name player to play alongside Anthony and Howard has major upside. It would be the most Knicks thing ever to sign Howard.
Al Horford
Horford has spent his entire career in Atlanta and they have never been a true contender in the East. If he stays in Atlanta then he will never have a chance to get out of the East with LeBron still there. But there are a few teams that could improve with the All-Star center on their roster.
First option (Boston Celtics)- The Celtics would love to have someone like Horford with all the young players on their roster and a great young coach in Brad Stevens. If Boston could trade for Jimmy Butler and sign Horford, they would easily be the second best team in the East. If he wants to extend his Finals possibility window, then signing with the young Celtics would be his best bet since he would still be the go to post player on offense.
Second best option (Atlanta)- He's been with this team his entire career and it's hard to see him go anywhere else. The Hawks were swept by the Cavs for the second straight year but who else could they add to improve? Atlanta has always been mediocre at best and won't be in contention to make any noise in the players for a few more years to come despite if Horford stayed.
That's only five of some of the free agents this year but there are plenty more of great names I didn't mention, that's why here is every top free agent and my prediction where they will head.
LeBron James- Cleveland Cavaliers
Kevin Durant- Oklahoma City Thunder
DeMar DeRozan- Los Angeles Lakers
Dwight Howard- New York Knicks
Al Horford- Boston Celtics
Harrison Barnes- Los Angeles Lakers
Mike Conley- San Antonio Spurs
Hassan Whiteside- Miami Heat
Pau Gasol- San Antonio Spurs
Dwayne Wade- Miami Heat
Nicolas Batum- Golden State Warriors (if Barnes doesn't resign)
Dirk Nowitzki- Dallas Mavericks
Bradley Beal- Washington Wizards
Bismack Biyombo- Toronto Raptors