The Golden State Warriors came out scorching hot in their first matchup against the Los Angeles Lakers, with Klay Thompson pouring in 18 points in the first quarter leading them to a 15 point lead. The lead only grew from there as the Warrior's Big Three of Kevin Durant, Stephen Curry, and Thompson (missing Draymond Green who sat this game) ended the night with 55 points while shooting 64% from the field.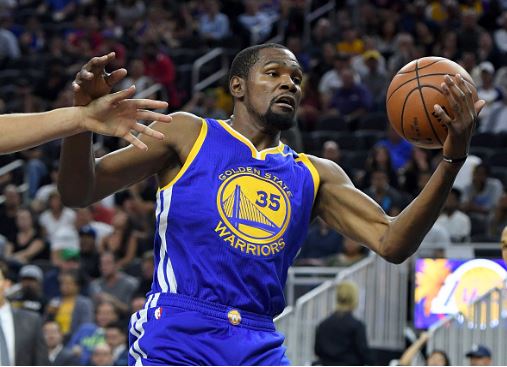 The Warriors have found their rhythm with Durant in the lineup and will likely come out swinging yet again in this next matchup. The potential to make this matchup interesting lies solely with the Lakers and whether or not they can capitalize on their opportunities on offense while attempting the almost impossible task of slowing the Warriors down on the defensive end.
Warriors rookie a bright spot
A huge bright spot throughout the preseason and this game will be rookie guard Patrick McCaw who scored 13 points and had five assists on the night. Although he had four turnovers and didn't shoot well, the Warriors' rookie plays like a vet and is proving that the rich only get richer as his stellar play off the bench has given Steve Kerr yet another weapon to utilize. Veteran center JaVale McGee also played very productive minutes for the Warriors, putting up 12 points, four rebounds, and two blocks in only 13 minutes of action as he continues to battle for a roster spot.
Lakers offense is lacking
While the Warriors had success offensively, the same can't be said about the Lakers. Consistently bothered by the Warrior's defense, the Lakers were thrown off their rhythm and never quite found it until the final minutes against the Warrior's third string players bringing the lead to within five at the end of the game (the actual game was nowhere near as close). The Lakers starting unit will have to find consistency within their offense, and the starting backcourt of D'Angelo Russell and Jordan Clarkson cannot combine to shoot just 30% from the field again.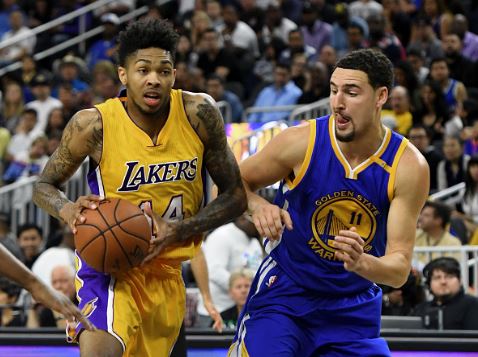 Although the Lakers got beaten badly there are some positives to consider for their upcoming matchup. The Lakers saw the appearance of an aggressive Brandon Ingram as he scored 12 points on 3/6 shooting while also adding four free throws. Brandon Ingram stepped up to face Durant, finally showing the shooting touch and offensive skillset he was drafted for. Although Durant won this round (adding a nasty block on the rookie), Laker fans should be excited for the continued development of their young star.