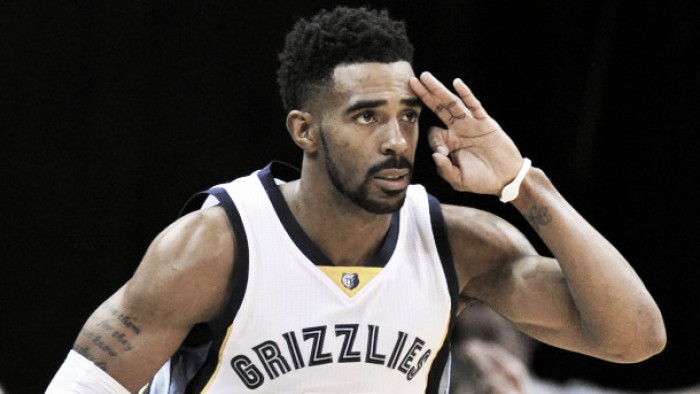 Many of the usual suspects populate the top of the NBA All-Star voting polls. If the voting ended today, the Eastern Conference would start Kyrie Irving, Dwyane Wade, LeBron James, Giannis Antetokounmpo, and Kevin Love, no surprises there. The Western Conference would send Stephen Curry, James Harden, Kevin Durant, Zaza Pachulia (?), and Kawhi Leonard.
With the likes of Kobe Bryant no longer clogging the fan voting, almost all the players at top of the standings are deserving. Even still, there remains one glaring omission from the West guards leaderboard. That would be Memphis Grizzlies floor general Mike Conley. People often say that Conley is the best player in the league right now who has not made an All-Star team. His play this year may lead to a change in that narrative. The nine-year pro is having his best season to date and is a big reason why Memphis is in the playoff mix. Despite a stacked backcourt in the West, one could make a case for Conley appearing his first All-Star game.
The Case for Conley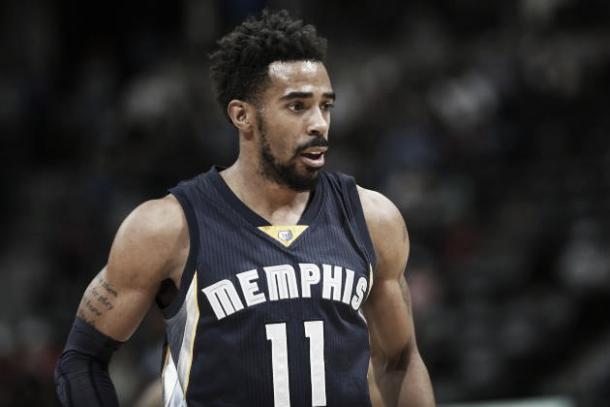 This season, Conley is averaging a career-high 18.7 points per game along with 6.1 assists and 3.1 rebounds. Conley also sports a steady .438/.410/.849 shooting line. Advanced metrics also highlight the fine season Conley is having. The Fayetteville, Ark. native has a career-high 21.8 player efficiency rating (PER). A 15 PER is considered league average, 20 represents an all-star season. Additionally, Conley already has 3.8 win shares in 30 games. Last year, Conley had 5.3 win shares in 56 games. Conley also ranks 15th in the league in box plus minus and offensive box plus minus. These numbers reflect Conley's value to the Grizzlies. On average, Memphis scores 5.1 more points per 100 possessions when Conley is on the floor. With numbers like these, it is baffling that fans are not voting for Conley.
A number of factors play into Conley's lack of All-Star appearances. He does not have the flashy game or eye-popping numbers of Steph Curry or Russell Westbrook. He also doesn't play in a large market like Chris Paul. Conley also plays in a conference that is stacked with top level point guards. He doesn't have the name recognition of a Harden or a Damian Lillard. Missing time due to injury did not help matters either. But Los Angeles Clippers forward Blake Griffin is ninth in West frontcourt votes, and he's played in four fewer games than Conley.
Conley should be in the top 10, seventh place at best. Eric Gordon, Andre Iguodala (I thought he was a forward), Manu Ginobili, and Zach LaVine inhabit the 7-10 West backcourt spots. Ginobili doesn't have a league average PER (14.2) and has a paltry 1.5 win shares in 34 games. LaVine has a slightly above average PER (16.1) and is a detriment on defense (not that defense matters in an All-Star game). Gordon has had a nice year coming off the bench for Houston but isn't having as good a year as Conley (15.8 PER, 2.9 win shares).
Should Conley get in?
Last summer, Conley signed the richest contract in the league. The former Ohio State Buckeye may never live up to that lofty payday (honestly, who could outside of James, Durant, etc.), but is still one of the better players in the association. It will be hard for Conley to start ahead of the two-time MVP in Curry or MVP candidates like Westbrook or Harden. That being said, Conley is making his best case to make the all-star team. The guard depth in the West is deep, but Conley has played well enough to earn a bench spot in New Orleans.