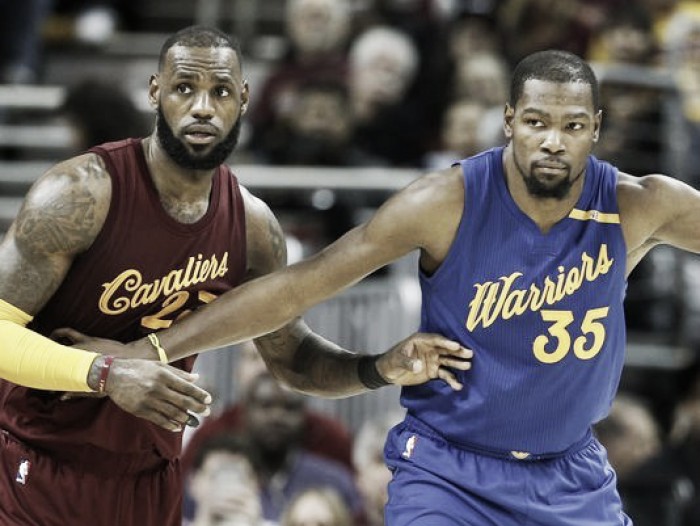 Welcome to our 2017 NBA Finals roundtable discussion. This is the third installment of last year's NBA Finals and the year before that as the defending champions Cleveland Cavaliers take on the Golden State Warriors. Our VAVEL writers, Sully Akbari, Ben King, Youssef Machkhas, and Jose Rosas share their thoughts on each teams' star impact, each teams' X-factor, each teams' bench importance, what each team needs to do to win, and our series prediction. This series should be a good one so let's get started.
Which Cavaliers' Star has the Biggest Impact?
Sully: Everyone knows it. Without LeBron James, the Cavaliers will not be in the position they're in. It only took the Cavaliers 13 games to reach the NBA Finals with James going berserk. In this postseason, James is averaging 32.5 points per game, seven assists per game and eight rebounds per game. These numbers got James and his Cavaliers to the finals and he will need to continue to put up these numbers, if not, even better considering Kyrie Irving and Kevin Love are the only ones other than James who have a significant impact on the offensive end. James will once again need to lead his team just like the past three series against the Indiana Pacers, Toronto Raptors, and Boston Celtics to stay pace with the Warriors' high-octane offense.
Ben: In this postseason and in particular in the Eastern Conference Finals, Kevin Love was a big part of his team's success and was pivotal on both ends of the court. If Love can replicate that kind of form against the Warriors than that is a huge asset for the Cavaliers. LeBron James had one of his worst playoff games in a long time in Game 3 against Boston. However, Kyrie Irving and Love stepped up and it took a last-second go-ahead shot by Celtics' Avery Bradley just for them to lose.
Youssef: Just look at the past two NBA Finals for proof. The Warriors, even without Kevin Durant last season, were inches away from winning their second championship in a row. However, in the 2015 NBA Finals, the Cavaliers could not compete without Kevin Love and Kyrie Irving. They needed possibly the greatest series by a single player ever in LeBron James just to extend the series to six games.
Jose: James has the most experienced playing in an NBA Finals than any other player in this series, marking his seventh straight appearance. He has been playing at a phenomenal level this postseason and he has to carry that momentum into the finals.
After dropping 38 points on the Celtics in Game 1 of the Eastern Conference Finals, James told the media "I didn't feel that great". Let that sink in for a while. Not many players can say they don't feel satisfied after scoring that many points. To have any chance of defeating their juggernaut opponents, James will not only need to continue putting up big scoring numbers, but his other stats will need to be up high as he is known to be a one man show.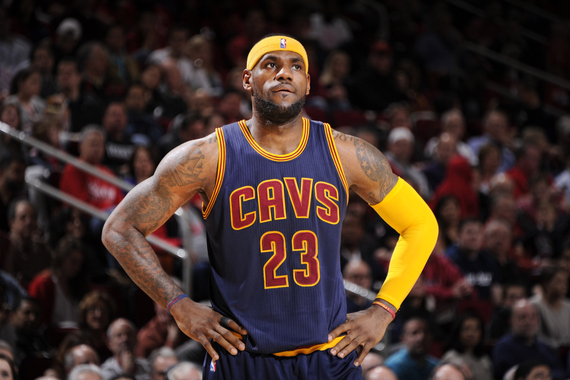 Which Warriors' Star has the Biggest Impact?
Sully: This year's postseason has been one heck of a ride for the Warriors. They made history when they became the first team to advance to the finals in 12 games, sweeping all three series they played. Although the Warriors have multiple stars, they were led by none other than Stephen Curry and he's the one player on the Warriors who has the biggest impact to the team.
If Curry has a bad in one of these games in the finals, it may not be a huge downfall as they have Durant, Klay Thompson (even though he is struggling), and Draymond Green. However, it's vital that Curry has his usual five or six baskets from deep as well as his playmaking to be on point because on the other end, Irving is ready to silence Curry from any of that. Simply put, Curry must play as he has been the past three series to keep his team rolling.
Ben: As for the Warriors, you know at least one of their stars can put up big numbers and they have a great chance of winning. Klay Thompson hasn't been in the best shooting form recently but when Stephen Curry and Kevin Durant can score 30 or more points, you can afford for one of your stars to have an off game. I would say that the Cavaliers stars are more important than the Warriors but bench players are just as vital in the finals.
Youssef: If any of the Warriors 'Big Four' goes down, they still have a good chance to win it all, especially if it's Klay Thompson. However, any loss on the Cavaliers basically ruins their chances. Not only that, each of Cleveland's 'Big Three' will have to play crazy well. The Warriors can afford a slow game from one of their stars, the Cavaliers absolutely cannot.
Jose: I have no doubt Curry and Durant will be on their A game, but the concern comes with the other 'Splash Brother' Klay Thompson. Thompson is averaging a playoff career-low of 14.4 points per game while shooting it at 38 percent from the field. Although those are exactly bad numbers, he has missed some wide open shot this postseason. I'm confident that defensively, Thompson presence will be known. His shot taking is expected to decrease compared to last season's finals due to acquiring Durant in this offseason, but if he can capitalize on the fewer shots he takes and is known to make, the Warriors will be in a good spot to win it all.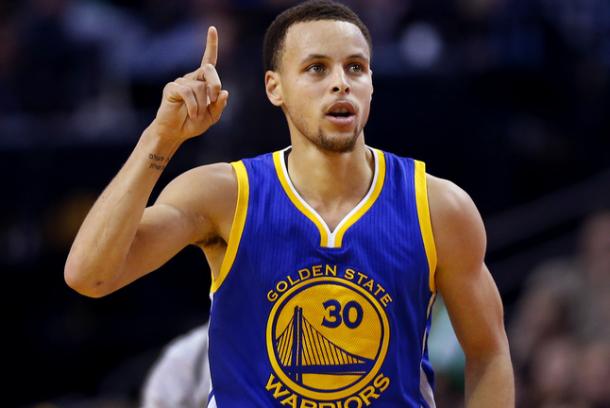 Cleveland Cavaliers' X-factor
Sully: For the Cavaliers, they have their usual suspects in James, Irving, and Love, but the next player to step up has been missing. The next player that must step up in these finals is J.R. Smith. He has been fairly quiet in these playoffs, averaging 6.6 points per game on 48 percent shooting from the floor. He has yet to break out in these playoffs which could be dangerous for the Warriors. Once Smith gets going from deep, he's able to go for a quick 20-point outing as he has done before but we're still waiting for that to happen. He is indeed the Cavaliers' x-factor and must show up in these finals.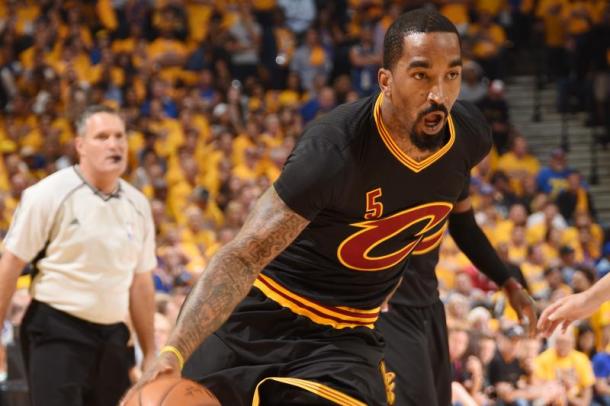 Ben: James' importance to the Cavaliers is so crucial. Apart from the only loss to the Celtics in the Eastern Conference Finals, the 32-year-old tore Boston apart and has the ability to do that against any team no matter how big the occasion is. You can count on Irving and Love to put up good numbers. However, a player like Deron Williams can look to James for guidance. So he's an influence both on and off the court for the Cavaliers. It's a different season with different players, but I wonder if James will watch highlights of his unbelievable performances in last year's finals for inspiration.
Youssef: For the Cavaliers, it's got to be the forgotten one of the Big Three: Kevin Love. He is finally enjoying his first good season since going to Cleveland, averaging 19.0 points and 11.1 rebounds per game. This year is the first one where he's averaged a double-double since he played for the Minnesota Timberwolves. Not only will he need to score well to help teammates Irving and James, he will also have to take advantage of a team that allowed the most offensive rebounds in the regular season. Second chance opportunities were key in last season's finals and Love and Tristan Thompson will have to exploit that yet again.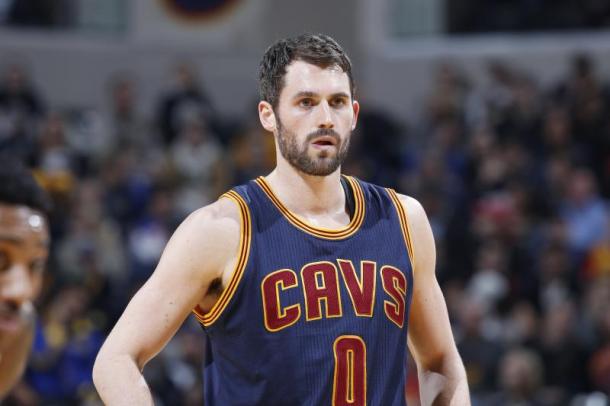 Jose: In last year's finals games five and six against the Warriors, Tristan Thompson tallied monster rebounding numbers and combined for 31 boards in 40 plus minutes played. If the Cavaliers can force Golden State to take contest shots, looks for Thompson to be all over the floor aiming for those boards. His ability to provide his team with extra possessions is also a plus, especially with all the three-point shooters Cleveland possess. Last but not least, let's not forget his toughness defensively.
Golden State Warriors' X-factor(s)
Sully: Although the Warriors have dominated these playoffs, there is one player who seems out-of-fit and that is Klay Thompson. Who knew of all the Warriors that Thompson would be struggling, after all, he did have a good regular season. However, it is the offensive end where Thompson hasn't been hitting his mark. Averaging only 14.4 points per game and struggling to shoot from the field as he is knocking down 38 percent of his shots, Durant and Curry may be the ones to blame. Since the offense is heavily run through them, Thompson is struggling to find a rhythm to work off those two.
Nonetheless, Thompson needs to get back to averaging at least 22 points per game as he did during the regular season and must come up on the defensive end, as he usually does, to stop J.R. Smith to find a rhythm as well.
Ben: Even with the addition of Durant and the recent form of Draymond Green, Curry is still Golden State's best player when they're all at their best. Curry had another fine regular season but is unlikely to win the MVP award for the third season in a row. This is mainly due to the performances of the Oklahoma City Thunder's Russell Westbrook and Houston Rockets' James Harden. However, Curry's performances in the last two finals haven't lived up to expectation. If Curry were to play to his potential and dominate especially at the offensive end, I think the Cavaliers will be in big trouble. Perhaps this year it will be third time lucky for Curry's search for his first MVP Finals award.
Youssef: On the other side of the ball, the Warriors will have Zaza Pachulia, JaVale McGee, and David West protecting the rim and rebounding. The trio won't have too much playing time, but when they're on the court they must ensure they box out and stop the Cavaliers from getting second chance points. They averaged 12.1 rebounds per game among the three of them, so they will have to step up.
Jose: Golden State is plus 26.3 per 100 possession with a 99.1 defensive rating when JaVale McGee has been on the floor this postseason. His rim protecting ability will be crucial when attempting to prevent LeBron James from scoring in the paint. McGee's athleticism also will help him match up with Tristan Thompson as they go at it for the rebounds.
Which Team has the Better Bench and Which is More Important?
Sully: I believe the Cavaliers have the better bench because of players like Iman Shumpert, Channing Frye, Deron Williams, Kyle Korver, and Richard Jefferson. These players are important veterans to the team as they can get it done on both the offensive and defensive end. Most importantly, they come in and do their job. Whether it's locking down on defense, knocking down threes, able to hustle for the 50/50 balls, or making key plays, it is the Cavaliers' bench that can get those done. However, is the Cavaliers' bench more important? No. It's the Warriors' bench. We know we can rely on Durant, Curry, Thompson (sometimes), and Green, but bench players in Andre Iguodala, Shaun Livingston, Ian Clark, JaVale McGee, David West, and Patrick McCaw must do their part in supporting their stars, which they have been doing so far. In these playoffs, the Warriors are seventh in bench points with 31.8 points per game. They must outperform the Cavaliers' bench as the Warriors' stars have a slight edge against the Cavaliers' stars. If the Warriors are able to do this, they will likely have a good chance of winning the NBA Finals.
Ben: Both teams have great quality from their bench but for different reasons. Golden State has players like Shaun Livingston and 2015 Finals MVP Andre Iguodala who can move the ball and create shooting opportunities. Whereas the Cavaliers have a more all-around bench with Iman Shumpert being physical on defense and one of the best three-point shooters in the league in Kyle Korver.
In this postseason, the Warriors bench has looked better than the Cavaliers. However, the Cavaliers bench has greater experience in the finals and can be counted on in important games. So I would say Cleveland's bench is marginally more important than the Warriors.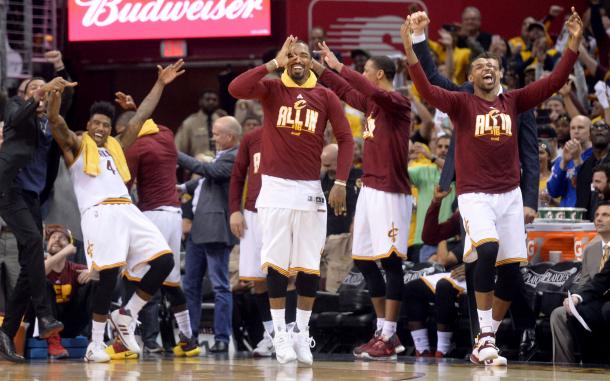 Youssef: The Warriors have the better bench. Iguodala and Livingston are both possible starters on worse teams. Patrick McCaw and Ian Clark have pleasantly surprised in the postseason.
Meanwhile, the Cavaliers have an outside threat in Kyle Korver and a capable ball handler in Deron Williams. However, the Cavaliers' bench will have to outplay the Warriors'. The Cavaliers are the underdogs and will have to take advantage of any opportunity they can get. If they can win the bench battle, they will have a better chance to pull off the upset.
Jose: The Cavaliers hold the upper hand in this category. Cleveland's general manager David Griffin did an excellent job in acquiring veteran help in Kyle Korver (from Atlanta) and Deron Williams (from Dallas). Williams showed signs of his former self against the Boston Celtics in game five where he scored 14 points in the second quarter. Korver who is known for his spot up shooting talent can heat up in a hurry, which can be a big factor when facing the Warriors deadly shooting. Then there is Iman Shumpert, who is a good defender and Channing Frye, another player who can provide instant offense.
What the Cavaliers Need to do to Repeat as Champions
Sully: The Cavaliers need to do what they have been doing these entire playoffs but take it up a notch. In last year's NBA Finals, James needs to do what he did in Games 5, 6, 7 to keep the Cavaliers in the series. Irving must follow James' lead as he did in those last three games of the finals and Love and Tristan Thompson must not go missing. To add, Smith must step up now, and the Cavaliers' bench must keep doing what they have been doing all postseason long. The Cavaliers will have a great chance in repeating if they are able to execute those on all cylinders.
Ben: Limit the Warriors offensive ability. Golden State is the best team in the league when they're shooting at a fantastic rate. When trailing 3-1 in last season's finals, the Cavaliers did exactly that, especially in Game 7. James' influence on offense and in particular defense will be crucial if Cleveland is to defend their title. They can't allow Curry to control the tempo of this series. If Irving can replicate the form he showed in Game 4 against Boston when he scored 42 points and turned the match around, then that's a valuable asset for Cleveland. But the main priority for sure is the defensive end for the Cavaliers.
Youssef: The Cavaliers must give more than 100% effort, if that's possible. Everybody on the team needs to play their hearts out, especially on the offensive glass. They also have to win the mind game: remaining mentally strong while trying to get under the Warriors' skins. They cannot let one bad loss get in their heads. On the other hand, both Durant and Curry are playing under immense pressure for various reasons, while Green has always had a short circuit. As long as they make sure to wear cups to protect themselves from Green's kicks.
Jose: As mentioned before, James will need to play the best basketball of his career. If there is one guy who can dominate the Eastern Conference at age 32, it's LBJ. If he somehow manages to repeat and win back-to-back championships with his Cavaliers, his cemented legacy will be talked about for many years to come. Kyrie Irving will have to outplay if not keep up with Stephen Curry's offensive talent. Kevin Love will need to be consistent offensively, whether that means spacing the floor and knocking down a three-pointer or be aggressive in the paint.
What the Warriors need to do to Seek Revenge
Sully: With the addition Durant, the Warriors have no excuse in winning and recovering from the 3-1 series loss. As a collective unit, the Warriors must use their offensive tempo to their advantage. The important thing here is that they can score at a high pace as they are first in the playoffs with 118.3 points per game but the main focus is getting back to play defensive as the Cavaliers are second in the playoffs with 116.8 points per game. If the Warriors' offense outperforms the Cavaliers' and they play sub-par to good defense, then the Warriors may just win the finals.
Ben: The match-up between the two small forwards, James and Durant will be huge in the finals. This is the biggest series in Durant's career and he's my original tip to become the finals MVP. My big worry for Durant is that in Game 1 of the Western Conference Finals, San Antonio Spurs' Kawhi Leonard was winning the battle between the two, before Leonard suffered an ankle injury which led to the Warriors winning the game and Durant scoring 34 points. Leonard isn't as physical as James so Durant has got to lock up defensively and got to match James' intensity. If Durant can do that along with himself and his teammates scoring efficiently, this will be a huge problem for Cleveland.
Youssef: As I discussed in the X-factor section, the Warriors as a team will have to rebound the ball. It has been a weakness throughout the season and cannot be one these finals. They also need a great series from Curry. He has no excuses this year (he was injured in last year's finals) and he cannot allow the Cavaliers to focus defensively on Kevin Durant.
Jose: There is already plenty of offense with the arrival of Kevin Durant last summer. The worry comes on the defensive end, which starts with Draymond Green. Green will need to stay away from flagrant fouls to avoid suspensions. In last year's finals, Green was suspended for game five after picking up a flagrant foul the previous games. Green is the defensive anchor of the team and his presence will be needed to secure another NBA title.
Who Will Become Champions and Why?
Sully: I am still sticking to my pick back when the season started with the Cavaliers winning in six. It's just the Cavaliers have a more complete team and are ready to start out strong rather than last year's finals when they fell to 3-1, but eventually won in seven, becoming the first team to ever do so in the finals. The addition of Durant helps the Warriors but the fact that their team isn't as complete as the Cavaliers hurts them. With that said, the Cavaliers will repeat as NBA champions, winning 4-2.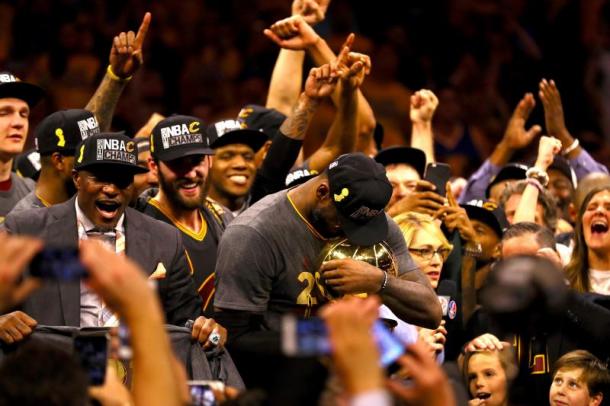 Ben: I believe that the Warriors will win in seven. It's expected to be another close series with both teams in fantastic form. Golden State has enough quality to keep home court advantage, but I wouldn't write them off winning in a game in Cleveland. Last year's disappointment of not winning back to back championships has got to be on the minds of the Warriors team so they'll use that as motivation this year. This along with the addition of Durant will see Golden State become five-time champions.
Youssef: Warriors in six. Golden State is just too good. If one of the Big Four has a bad game, they have three other great players to pick up the slack. Plus, Curry and Durant are both looking fantastic and will probably continue their scoring tear. The team just has too much offensive firepower for the Cavaliers to handle.
Jose: Warriors win 4-2. There is a reason why Golden State became the first team in NBA history to reach the finals with a 12-0 record. Having two former MVP's in their prime will bring your teams W's. I don't see the Warriors slowing down anytime soon, and they are only four wins away from achieving a second NBA title in three years. James and his Cavaliers will put up a fight, but the firepower of the Warriors will be too much to overcome. I predict Golden State will win games 1, 2, 4 and 6.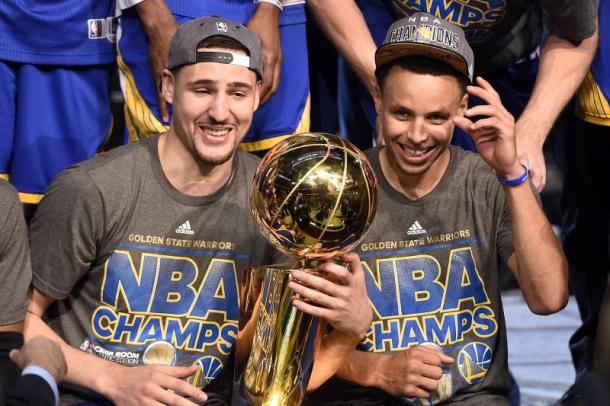 ---
There you have it, folks. Our roundtable discussion were similar and different in some areas. The third episode of the Warriors vs. Cavaliers should be a great one. Game 1 is on Thursday, June 1. Tip-off is set for 9:00 p.m. E.T. in Oracle Arena, Oakland, California.