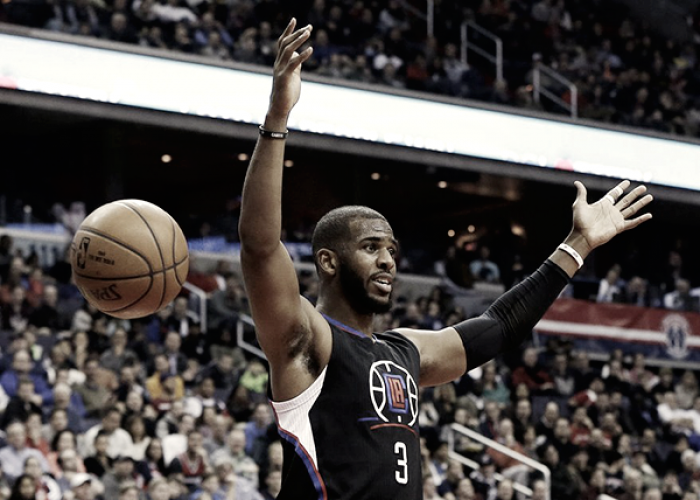 "We have something up our sleeve."
That was Daryl Morey's answer when asked how anybody can stop the Golden State Warriors. Yeah right, with only $5-million free and the mid-level exception, there's a huge chance of that happening. If Morey is such a numbers guy, he should be able to see that the Houston Rockets don't have the space to pursue a difference maker.
That was my thought process a few days ago, already hopeless for the next few years. Who's going to be able to stop possibly the greatest team ever? Might as well tank and hope that things get back to normal, as the Rockets are back on the upswing. To make matters worse, the San Antonio Spurs and Chris Paul apparently shared mutual interest. Even the second seed started seeming unreachable.
But then, out of nowhere, reports were stating that Paul would not only meet with the Spurs but the Denver Nuggets and Rockets as well. Let's see, Morey said the team has something up their sleeve... CP3 is meeting with the team... 1 + 1 = Paul is coming to Houston!
Not so fast, can it even happen? And if it can, will it even work? Is Morey too crazy for his own good?
How is this Even Possible?
After splurging on both Ryan Anderson and Eric Gordon last offseason, it seemed like the roster was set for the next few years. Those moves took all of the Rockets' cap space. So why is Paul, who can get a $210-million five-year contract with the Los Angeles Clippers, interested?
It will take several moves to create enough space, but it is possible. Getting rid of their three free agents (Bobby Brown, Troy Williams, and Nene Hilario) will lead to about $10-million free. Trading away Anderson without receiving anything will free up close to $20-million. Doing the same with Gordon, Lou Williams, or Trevor Ariza will not lead to as much space, but will still help.
For the Rockets to be in contention, they will have to have at least $35-million free. That means not resigning any free agents and trading Anderson and another starter-level player. Lou Williams is the most expendable, so he'd probably be the victim. That amount of money plus the possibility of a ring will more than entice Paul.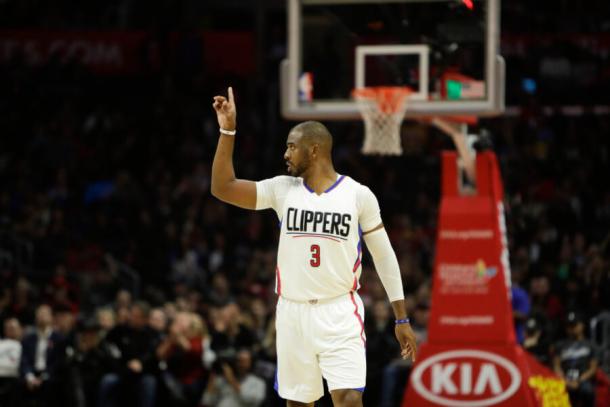 Is this a Good Idea?
A lot of people see Morey in this situation as that kid that knows he's doing something wrong, but does it anyways to see what happens. To make matters worse, Rockets owner Leslie Alexander is the type of parent that will encourage that kind of behavior.
But, to be completely honest, this move may be worth it. Let's first look at the potential depth chart:
PG - Chris Paul / Patrick Beverley
SG - James Harden / Eric Gordon
SF - Trevor Ariza / Sam Dekker
PF - Kyle Wiltjer / Montrezl Harrell
C - Clint Capela / Nene (he's the type of player to accept less money to stay, so hopefully he'll do that)
That's pretty good. Plus, the Rockets will have the mid-level exception to spend to pursue another stretch four power forward if needed. There are three main concerns with this situation, but they're not as bad as some people think.
Can the Bench Still Score Without Lou Williams?
Remember, he wasn't on the team until late last season. Flashback to before he joined the roster: the Rockets' bench was still great. Gordon was second in scoring from the bench and he had the supporting cast to help him.
Next season, if this were to happen, Gordon would have a healthy and more experienced Dekker, a more rested Beverley, and hopefully Nene to still help him. Williams did make the bench better, but he wasn't so critical that the team would fall apart without him. They were just fine before they traded for him.
Kyle Who Now?
Good question. Kyle Wiltjer. He went undrafted in last year's draft and spent nearly all of his time in the D-League. He averaged 20.5 points per league while shooting 37.7 percent from deep. On the other hand, Anderson averaged only 13.6 points while knocking down a nice 40.3 percent from three-point land.
While Anderson was efficient, he didn't shoot often, therefore not taking a big enough load off of Harden's shoulders. Therefore, using him as an excuse to not pursue Paul makes no sense. He helped, but like Williams, he wasn't critical to the team.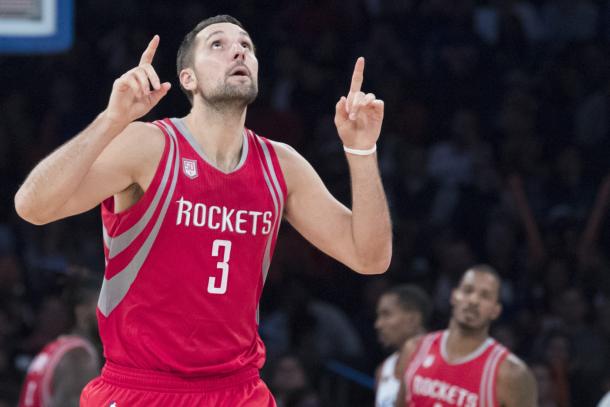 Wiltjer will be able to replace Anderson. Yes, the defense is a lot better in the NBA, but most of Anderson's points were from kickouts with the defense collapsing. Wiltjer's shots will be similar, and his pretty solid three-point percentage proves he can knock down open threes. With both Paul and Harden driving, Wiltjer will have even more open looks. Anderson's absence would not even be felt.
Would James Harden Be Fine With Fewer Touches?
This is where everybody will see what kind of player Harden is. He has shown many times that he cannot be a leader, but he continues to insist that the team is his top priority, not himself. To prove it, he will have to let his pride take the backseat if the Rockets sign Paul.
It's not even like he won't get the ball at all. He will honestly get the ball more often than Paul will, so there's no reason for him to complain. He will be the number one player, he will just have the help he has wanted and needed.
Many are saying have two ball-dominant players on the team is a bad idea. Let's go over some other ball-dominant combinations:
Russell Westbrook/Kevin Durant - almost knocked out the Warriors last postseason.
Durant/Stephen Curry - became one of the greatest scoring duos ever.
Kobe Bryant/Shaquille O'Neal - three NBA championships.
LeBron James/Dwyane Wade - not one, not two, not three, not four, not five, not six, not seven, but two NBA championships.
LeBron James/Kyrie Irving - three straight NBA Finals appearances and the greatest NBA Finals comeback of all time.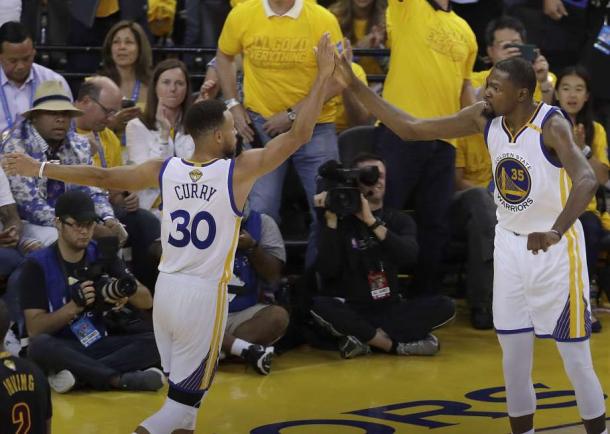 You get the point. It's happened before, especially recently. In fact, that seems to be the successful trend now. Plus, Harden and Paul are both playmakers, so it's not like they aren't going to pass the ball to one another. There will be plenty of ball movement, and now Harden won't have to focus on creating on offense on every single play.
Why Risk It?
Every team's goal is to win championships. Being a good team is nice and all, but if it doesn't lead to anything more than second and third round appearances in the playoffs, it's kind of useless. Without taking a risk, that's the kind of team the Rockets will be. To be honest, last season might have been the roster's peak.
However, adding Paul to the roster will all of a sudden create a bunch of possibilities. It will propel Houston over the Spurs, making them the main contenders to knock the Warriors out in the West. This will be the best chance the Rockets have to win a championship for a while.
Also, Paul will fill out a role Houston has needed for a long time: the team's leader. Harden will need to go through a complete 180 to earn that title, and it does not look like he will do that. Paul, on the other hand, has led the Clippers for as long as many can remember.
Many will argue that having such an expensive and long contract will destroy the Rockets' future opportunities if the pairing doesn't work out. But it's not like the Rockets will have many to begin with. Anderson and Gordon will be under contract for most of that time, and anyways, the Warriors may still be together.
This risk is the team's only chance to stop the Warriors' dynasty. The possibilities far outweigh the consequences.
"We might up our risk profile and get even more aggressive," Morey also said.
It looks like he agrees.