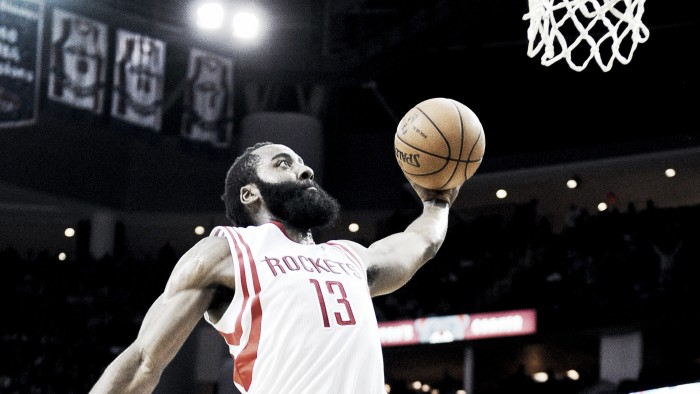 Just a week ago, everyone was gasping at Stephen Curry's crazy five year, $201 million deal. Well, just in case you missed the title of the article, James Harden just signed a four-year, $228-million contract. 
ESPN story co-reported with @WindhorstESPN: James Harden locked into $228M deal, Rockets in hot pursuit of "Melo. https://t.co/6w9nHfAP4E

— Adrian Wojnarowski (@wojespn) July 8, 2017
This extension won't take place until the 2019-2020 season. Before then, he will be paid almost $59-million through two years. The 2019-2020 year was originally a player option on his previous contract. However, he voided it to sign the extension. 
The reason he was able to get such a huge deal was because of the newly installed Designated Veteran Player Extension, further explained in the link about Curry's contract. 
This move just goes to show that the Houston Rockets fully intend on winning now and will go through any lengths to keep their star player. Since this contract doesn't start until the 2020 season, the team still has money to spend on star players in next year's offseason. Granted that is contingent upon whether they can get rid of Ryan Anderson's expensive contract, worth about $20 million a year.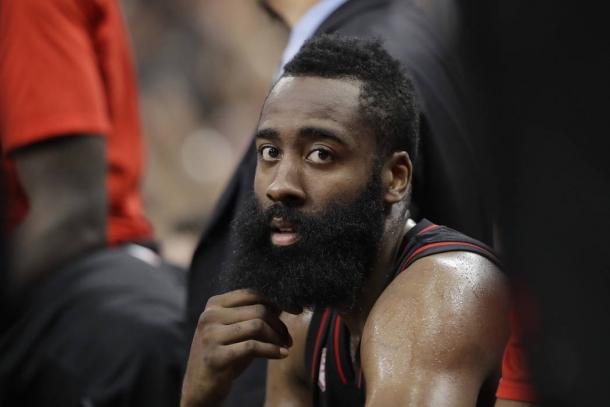 This also shows that Harden has no intention on leaving Houston, like Kevin Durant did with the Oklahoma City Thunder and LeBron James did and might again with the Cleveland Cavaliers. A lot of people are saying it's because he's loyal, but honestly there are 228 million other reasons that might have enticed him. 
Switching Priorities
Their main priority after trading for Chris Paul was to extend Harden's contract, so now they are turning their full attention to getting Carmelo Anthony. The New York Knicks organization is in disarray (they signed Tim Hardaway Jr. for a fortune), which is good for two reasons. Either they will trade Anthony for pennies on the dollar or they will refuse to rebuild and not listen to any offers.
It is true that Melo is one of the greatest scorers of his generation. However, there are a lot of reasons why he wouldn't fit on the team unless he completely revamped his game. With both Harden and Paul on the team, adding a third ball-dominant player, especially a ball stopper like Anthony, may not be the wisest of choices. There is only one rock, and unless they're all focused on the common goal of a championship, at least one will be unhappy.
On this team, Anthony will most likely have a Kevin Love/Chris Bosh-like role; the third of a Big Three. Bosh was completely fine with it, Love is unhappy. Melo seems like his reaction would be similar to Love's and remember what happened last time the Rockets had locker room issues? They went from second to eighth in the Western Conference.
You also have to remember that Anthony is 33 years of age. Paul is 32 years old. Both of them are pretty old to be constantly running in Mike D'Antoni's fast paced offense. Paul is lucky in that Harden can take over ball handling duties when he's tired, but there will be a significant drop off with whoever relieves Anthony.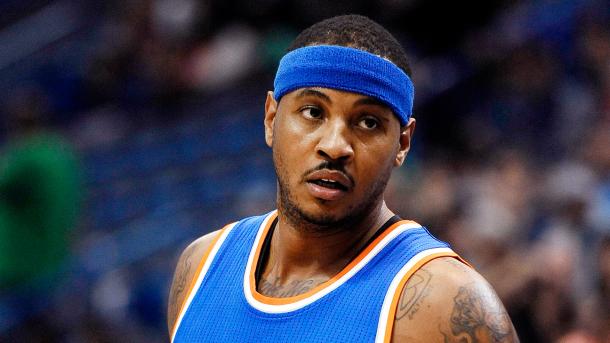 Finally, Melo has played under D'Antoni before, and by the end of it he asked the Knicks organization to fire the head coach. Trading for Anthony seems like an extremely toxic move. For it to work, Anthony would have to be fine swinging the ball and not shoot as much. The chances of that are minimal.
It's good that the Rockets have a win-now mentality, but they should still be smart. Trading for Anthony will take away any role players the team has left, and he wouldn't be a good enough addition to make it worthwhile. Another thing to consider: Knicks owner James Dolan doesn't care much about the benefit of his franchise but rather how much money he is making. It's going to take a lot of players to convince him to get rid of the biggest name on his team, as that might lead to a dropoff in ticket sales. 
Next year's offseason is as good as this year's, if not better. The main focus should be finding a team willing to take in Anderson's contract (maybe trade the two first round picks the Sacramento Kings want to take in his salary) and get enough cap space to resign Paul and get another star.